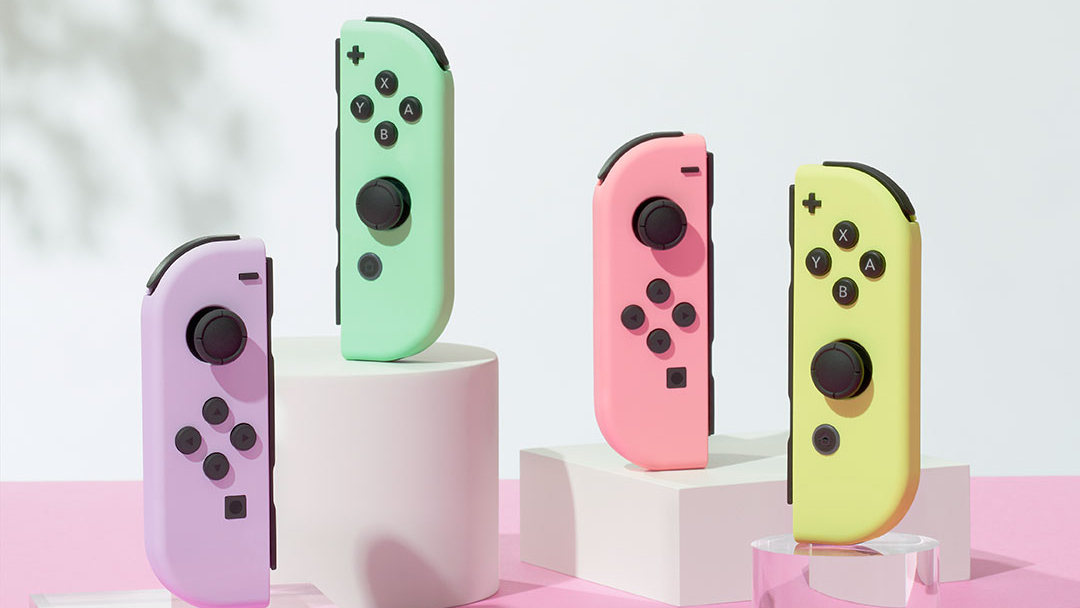 Nintendo has released several Joy-Con color variants since 2017, but these latest sets might just be the best yet.
These new Nintendo Switch Joy-Con controllers feature a pair of pleasing pastel colorways, perfect if you're after a lighter shade of one of your favorite colors. There are two sets, one offering pink and yellow, and the other purple and green. Sadly, if you'd prefer, say, a pink and purple pairing, you'll probably have to buy both sets in order to mix and match.
Both sets of Joy-Con controllers will be available globally from June 30. Pricing isn't listed in the tweet, but store pages for the controllers are live on Nintendo's regional websites. They'll be the same price as other limited edition Joy-Con pairings at $79.99 / £69.99.
That also means that the new pastel Joy-Con controllers aren't exactly updated hardware. So do be aware of dreaded Joy-Con drift plaguing these new controllers, too. That's very unfortunate, considering these are definitely some of the more pleasing color choices Nintendo has chosen for its controller pairs so far.
Kick off your summer in style with this new line of pastel Joy-Con controllers, available 6/30. Which color is your fave? #Nintendo pic.twitter.com/PFGHvstoN7June 2, 2023
See more
While it's always nice to see new Joy-Con colorways, it'd be nice if the controllers were even worth buying in the first place. Sure, it's nice to have a spare pair around the house for multiplayer shenanigans, but their tiny form factor and flimsy build quality betray their surprisingly expensive price tag.
You're still probably better off with the Nintendo Switch Pro Controller or third-party alternatives like the wonderful 8BitDo Ultimate. And while we have listed the Joy-Cons among our best Nintendo Switch controllers guide for their versatility, there are much better options if you're flying solo. Especially for large single-player games like The Legend of Zelda: Tears of the Kingdom.
In other hardware-related news, Evercade surprised fans with a substantial showcase revealing its plans for 2023 and beyond. However, excitement was swiftly quashed when it was revealed the brand had commissioned AI-generated art for its Duke Nukem remaster announcement.