Ahead of WWDC 2023 – the Apple conference where we finally expect to see the long-rumored Apple VR headset – Meta has hosted a private virtual reality event of its own. And according to those that attended, the new headset hardware it showed off (the Meta Quest 3) is a major upgrade over the Quest 2 –  and maybe even the Quest Pro.
Meta has already teased that Quest 3 is coming this year. It hasn't specifically named the device yet, but it has said that a new headset is coming and that it'll be an affordable one – strongly suggesting it'll be an entry in its budget-friendly Quest line following the Quest 2. We also know that it'll have a focus on mixed reality, so expect to see similar color-passthrough capabilities to what the Meta Quest Pro comes equipped with.
Beyond this, it has been fairly tightlipped so far – however, that has started to change following a private event where some people have had a chance to get hands-on time with the device. Bloomberg's Mark Gurman described the prototype version of the Quest 3 – known as Eureka – as "a night-and-day improvement over the Quest 2" in his Power-On newsletter.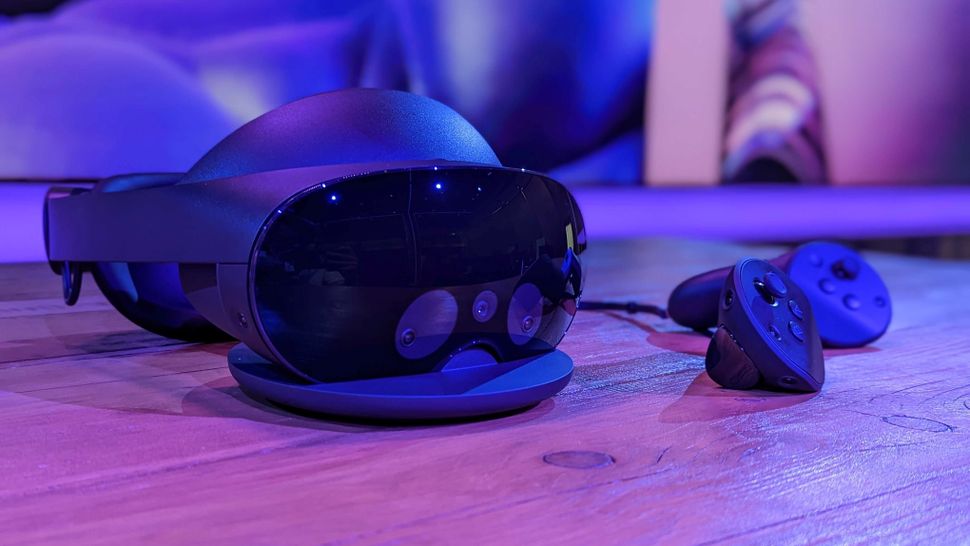 He said that the device seemed lighter and thinner than the Quest 2 and that it was speedier as well thanks to its "second generation" Snapdragon XR2 chip – the XR2 Plus found in the Meta Quest Pro. The biggest change however was to its mixed-reality capabilities, which Gurman said we so impressive that he could use his phone while wearing the headset.
This would not only make it better than Quest 2 – which offers blurry black and white passthrough footage of the real world – but better than the Quest Pro too. While the Pro model shows you the real world in full color, it's pretty darn blurry, and reading a screen through the passthrough footage is impossible based on my experience.
Lastly, Gurman explained that the Quest 3's controllers have had a redesign too, though not necessarily for the better. The handsets have ditched the tracking rings found on the Quest 2's controllers to adopt a design a lot like the Quest Pro's controllers – though they also lack the Pro handsets' internal tracking cameras. 
As expected, this design means the headset did struggle to track Gurman's hand movements accurately, however, Meta explained that it'll solve this accuracy issue using other tracking improvements it has yet to implement.
Removing the tracking ring should help to make experiences more immersive, because it means VR users can move their hands close together without the handsets bumping into each other. But this immersion improvement would be completely contracted by poorer tracking, however, so hopefully Meta can make the necessary fixes before launch.
Speaking of which, because this is a prototype, we should take Gurman's thoughts with a pinch of salt. We don't know how similar to the official Quest 3 this test unit is so the final product could have a few more upgrades (or downgrades) headed its way. We'll just have to wait and see what Meta unveils at Meta Connect 2023.
I haven't used either headset yet, and know nothing official about what's under their hoods, but I can tell you now that the Apple VR headset will be far better than whatever Meta unveils this year.
Assuming the leaks are accurate, Apple's first VR headset will be a high-end monster using not one but two processors – one for its VR and MR abilities, and an M2 to give it laptop-like performance. It'll also boast some incredible displays and a super slim, lightweight design. 
Far fewer details are known about the Quest 3, but Meta has said that this year's headset will be an update to its more affordable line – i.e. not a successor to the premium Meta Quest Pro it launched last year. As such, we can expect a few upgrades – such as improved mixed reality and performance – but not features like face or eye-tracking. It'll also only use a Snapdragon XR2 Plus (like the Quest Pro) which is a solid processor but not on par with the M2 by any stretch.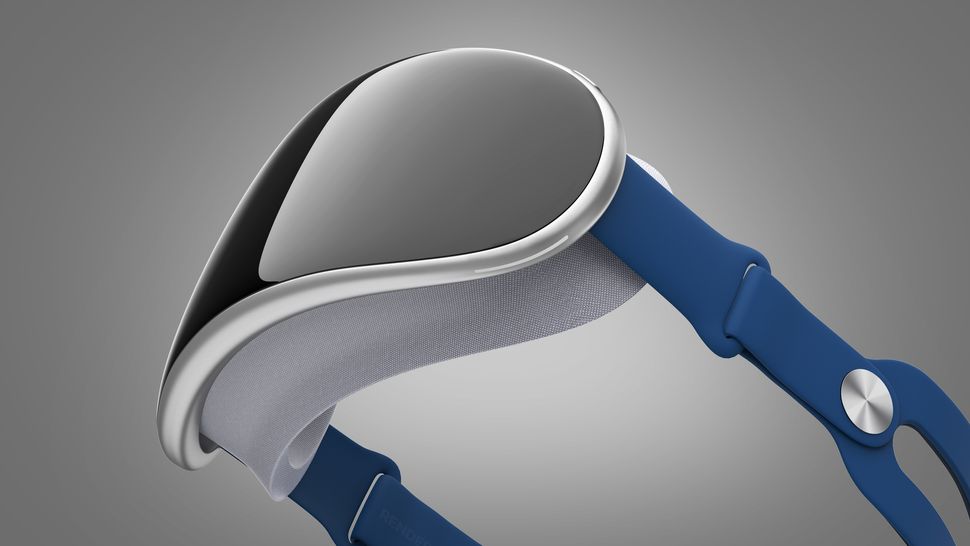 Specs aren't the only thing that matter though. Because while the Quest 3 won't be on par with Apple's hardware, it'll also likely be a fraction of the price of Apple's VR headset. I'd be flabbergasted if Meta's most expensive Quest 3 option sold for more than $600 ( £485 / AU$925)  – I'd currently guess a cheaper option will be nearer $400 to $500 (around £325 to £405 / AU$615 to AU$770). Apple's headset on the other hand is believed to cost $3,000 (roughly £2,200 / AU$4,400).
Not only should it cost a heck of a lot less, but the Quest 3 will also have access to Meta's incredible Quest Store catalog. It's already home to many of the best VR games out there and it's set to get a lot better soon with announcements coming at its Meta Quest Gaming Showcase on June 1 and support for Microsoft's suite of Office applications due to arrive in the near future. Apple hasn't made its software plans known yet, but it'll need something impressive if it wants to compete.
So which will be the best? Right now it's impossible to tell – each headset has distinct advantages and disadvantages, and we've also not had the chance to try either for ourselves – so for my full answer look out for a piece I'll likely write in December 2023, or early 2024. If I had to put money on which one will be more popular, I have to go with Meta's Quest 3.
I believe the Apple VR headset will find an audience – even if it's only among Apple's most devoted fanatics – but the Quest 3 is following in the footsteps of the most successful VR headset out there: the Meta Quest 2. The Quest 2 has far outsold every other VR device because it it's super accessible from a price and design perspective, while also offering some excellent VR experiences; the Quest 3 looks to be using a similar blueprint, while Apple's gadget will apparently deviated on the cost side, which will surely hold it back.
Source link