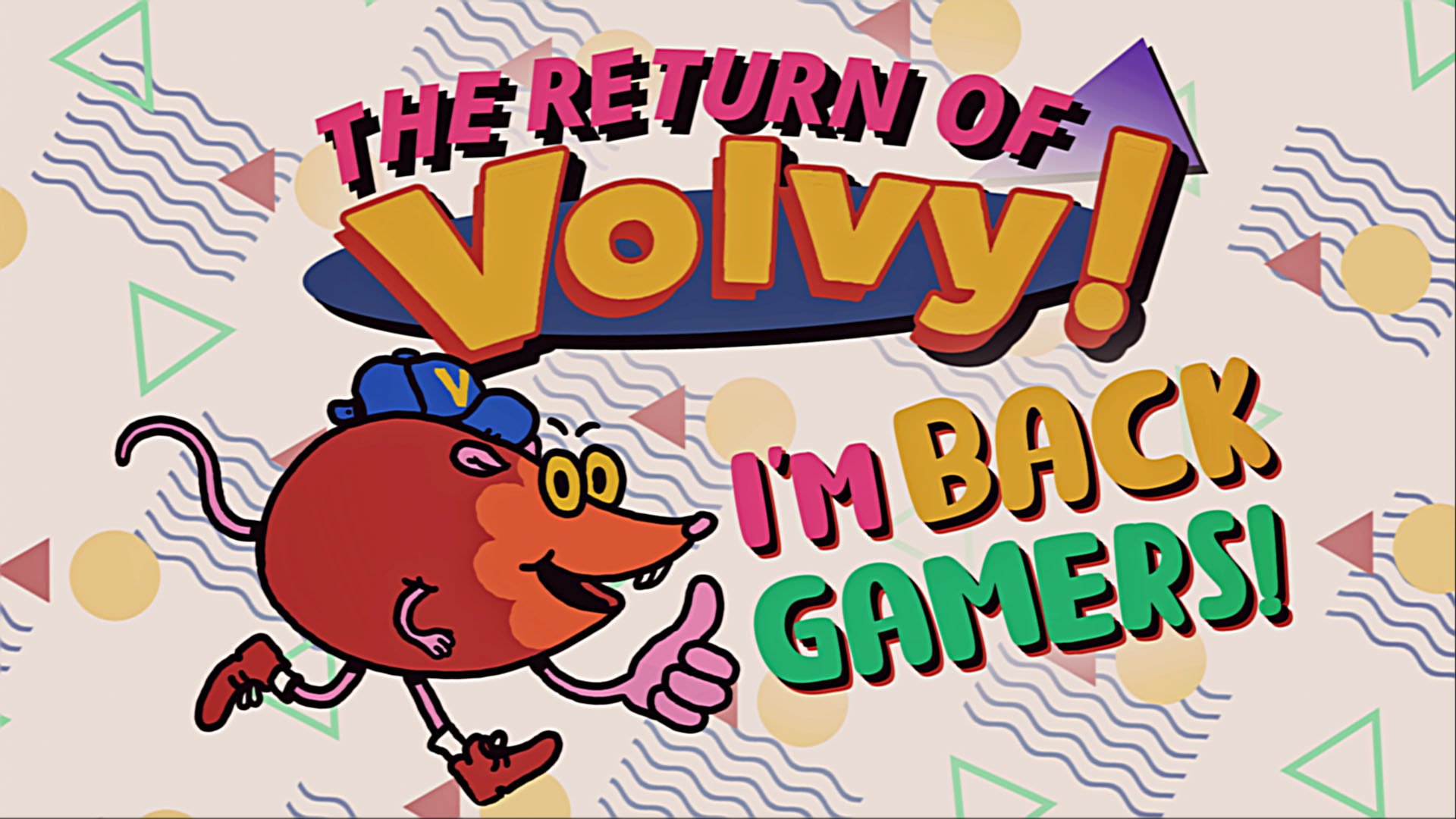 Devolver Digital's latest product showcase is set to hit our screens early next month. 
The new showcase will be part of Summer Game Fest and is set to stream on June 8 at 6pm EST, 3pm PDT, and 11pm BST. Australian viewers will have to wait until 8am AEST on June 9th.
Devolver Digital is best known for publishing some of the best indie games out there, including psychedelic shooter Hotline Miami, sickly sweet indoctrination simulator Cult of the Lamb, and whimsical platformer Fall Guys. 
This year it's likely that we'll see previews for Gunbrella, Pepper Grinder, and The Talos Principle 2. However, as is often the case with Devolver Digital, it's almost certain that the publishers will throw more than a few curveballs our way, too. 
Enter, Volvy, Devolver's unsettling new mascot rife with aggressive 1990s energy. During the trailer for their upcoming showcase, Devolver took the opportunity to take some punches at nostalgic cash grabs, laying on a thick sense of irony with their trailer for a supposedly beloved character who never actually existed. Like a bootleg version of Sonic the Hedgehog, Volvy is a perplexing, yet strangely fascinating beast.
Devolver is no stranger to tongue-in-cheek marketing techniques. Last year's 25-minute-long "Marketing Countdown to Marketing" was a surreal experience combining comedy and game previews with a delightful irreverence. During the event, Devolver showcased Cult of the Lamb, Card Shark, Anger Foot, The Plucky Squire, and Skate Story between bouts of bizarre comedy. 
We can anticipate that the publishers will be going down a similar route this year, too. Fans of comedy and indie games are likely to be satisfied in equal measure by Devolver's offering. Devolver's playful tone often makes for a nice break from the more straight-laced marketing techniques used by larger publishers. If you enjoy indie games or just weird comedy, Devolver Digital's June showcase may well give you exactly what you're looking for.  
Source link