The Witcher season 3's release date is less than a month away, so it's time to start getting excited for the hit Netflix show's return.
Well, if you're still interested in watching it, anyway. Some have turned their backs on one of the best Netflix shows around, with numerous viewers unable to look past the fantasy show's alterations to the source material. Still, if you're keen for season 3's arrival on Netflix, you wouldn't be reading this guide, so you'll want to know much more about it.
Below, we've compiled everything worth knowing about The Witcher's next installment. That includes its two launch dates (more on this in a moment), cast details, plot specifics, trailers, the series' future, and more.
Full spoilers follow for The Witcher season 2 and The Witcher: Blood Origin on the world's best streaming service. Potential spoilers for The Witcher season 3 and Andrzej Sapkowski's novels are also discussed.
The Witcher season 3 release date
The Witcher season 3's release date has finally been revealed – and it's coming in two parts. Volume 1 launches on June 29, and it contains the first five episodes. Volume 2 will debut one month later on July 27, with the final three episodes making up this installment.
Funnily enough, showrunner Lauren Hissrich previously told Collider that Netflix "wouldn't rule" splitting the third season into two parts. Clearly, then, this plan was always on the cards.
The Witcher's third season follows in the footsteps of other hugely popular shows, such as Stranger Things and You, in seeing their most recent seasons split into two volumes. Expect The Witcher season 3 episode 5, then, to end on a cliffhanger ahead of volume 2's arrival.
The Witcher season 3 trailer
The Witcher season 3's first teaser debuted online in late April, 
There's not too much we can glean from the trailer. However, considering the show's third season will focus on the second book in Sapkowski's book series – The Time of Contempt – we know that Geralt, Yennefer, and Ciri will face their toughest and most perilous tests yet. We dig into what this teaser could be showing in our plot section, but be warned: spoilers are discussed, so proceed with caution.
The Witcher season 3 cast
Here's The Witcher season 3's confirmed cast so far:
Henry Cavill as Geralt of Rivia 
Anya Chalotra as Yennefer of Vengerberg 
Freya Allen as Princess Cirilla of Cintra 
Joey Batey as Jaskier 
Myanna Buring as Tissaia de Vries 
Eamon Farren as Cahir 
Mimî M. Khayisa as Fringilla Vigo 
Royce Pierreson as Istredd 
Anna Shaffer as Triss Merigold 
Mecia Simson as Francesca Findabair 
Tom Canton as Filavandrel 
Mahesh Jadu as Vilgefortz 
Graham McTavish as Sigismund Dijkstra 
Cassie Clare as Philippa Einhart 
Hugh Skinner as Prince Radovid
Wilson Mbomio as Dara 
Lars Mikkelsen as Stregobor 
Terence Maynard as Artorius Vigo 
Simon Callow as Codringher
Liz Carr as Fenn
Therica Wilson-Read as Sabrina 
Safiyya Ingar as Keira
Rochelle Rose as Margarita
Michalina Olszanska as Marti 
Robbie Amell as Gallatin 
Jeremy Crawford as Yarpen 
Bart Edwards as Duny/Emperor Emhyr, aka The White Flame of Nilfgaard 
Aisha Fabienne Ross as Lydia 
Christelle Elwin as Mistle 
Meng'er Zhang as Milva
Sam Woolf as Rience 
Many of the above have featured heavily in the show, but those who haven't should see their roles expanded.
Emperor Emhyr is one of the latter. The season 2 finale revealed Duny – the knight Geralt saved in season 1 and who is also Ciri's father – is not only still alive, but he's the leader (aka The White Flame) of Nilfgaard's forces. And he wants to be reunited with Ciri, so he can use her abilities for nefarious means.
Philippa Einhart featured fleetingly in season 2 but, based on what we know of her book counterpart, she has a bigger role to play. That extends to Sigismund Dijkstra, too, with the kingdom of Redania becoming more prominent as the plot in the books unfolds. 
We'd expect King Vizimir of Redania (Ed Birch), Lydia van Bredevoort (Aisha Fabienne Ross), Nenneke (Adjoa Andoh), Gage (Kaine Zajaz), and Eredin (Sam Hazeldine) to return as well, but Netflix hasn't confirmed their involvement yet.
Meanwhile, four new actors joined the cast in April 2022, including Shang-Chi's Meng'er Zhang and Upload's Robbie Amell. Read more about them in our Witcher season 3 cast update explainer.
Potential season 3 cast spoilers follow.
Witcher fansite Redanian Intelligence has claimed 10 other actors – two in one article, six in another, and two more in separate news stories – have been cast. Netflix hasn't confirmed these hires, but we've listed them below as some of their character identities may interest diehard fans:
Stuart Thompson as Fabio Sachs
Jim Sturgeon as Applegatt, a royal messenger of King Demavend of Aedirn
Ryan Hayes as Artaud Terranova, a mage who participates in the Thanedd Coup
Josh Weller as Valdo Marx, a bard rival of Joey Batey's Jaskier
Kate Winter as Putney
Martyn Ellis as Barker
Michalina Olszanska as TBC
Sean Cernow as TBC
Harvey Quinn as TBC
Poppy Almond as TBC
Another Redanian Intelligence leak claims The Rings of Power season 1's Fabian McCallum will play Kayleigh, a member of the teenage misfit gang known as The Rats. Redanian Intelligence also suggests Hiftu Quasem (Killing Eve) has joined the cast as iconic character Falka.
Two actors not returning are Blair Kincaid and Chris Fulton, who played Crach an Craite in season 1 and Rience in season 2. Redanian Intelligence says Fulton has been replaced by Sam Woolf (The Crown, Humans). Vikings Valhalla star Johannes Haukur Johannesson has reportedly been cast as Crach for season 3 (via Redanian Intelligence).
Elsewhere, two Blood Origin actors – Minnie Driver and Samuel Blenkin – could appear in the main show. Driver's Seanchai is a shape-shifting time traveler, so she may reunite with Jaskier at some stage. Meanwhile, Blenkin's Avallac'h was revealed as the individual Ciri spots in that doorway in the first season. Avallac'h appears in the final two books but, given Netflix's live-action adaptation has played loose and fast with the novels, he could be shoehorned into The Witcher season 3.
According to Redanian Intelligence, a new villain known as The Professor will also appear, with the same website suggesting Sunny Patel (Vox Machina) will play this character. Finally, Redanian Intelligence also claims that Safiyya Ingar (Summer of Rockets, Faith) has been cast in an undisclosed role.
The Witcher season 3 plot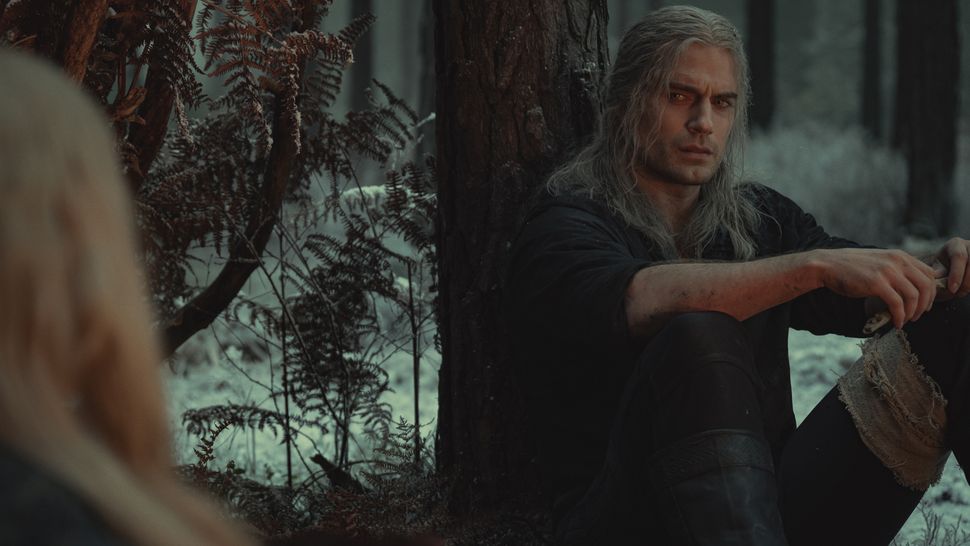 Major spoilers follow for The Witcher TV series and the novels.
Here's the official plot synopsis for The Witcher season 3, courtesy of Netflix: "As monarchs, mages, and beasts of the Continent compete to capture her, Geralt takes Ciri into hiding, determined to protect his newly-reunited family against those who threaten to destroy it. 
"Entrusted with Ciri's magical training, Yennefer leads them to the protected fortress of Aretuza, where they hope to uncover more about the girl's untapped powers. Instead, they discover they've landed in a battlefield of political corruption, dark magic, and treachery. They must fight back, put everything on the line – or risk losing each other forever."
Elaborating on what we can expect from the third season, Hissrich told Netflix Tudum: "As viewers know, over the years their relationship has been equal parts elation and heartbreak, coming together and being ripped apart, dreaming of a future and accepting that it's never that easy. This season is no different. Our family wants nothing more than to finally be together. Will that happen? Yes. Will it last? Stay tuned.
"For any fans who are familiar with The Time of Contempt novel, there's an epic event that explodes the Continent as we know it – the lead-up to which provided a perfect cliff-hanger for us. We couldn't have planned it better."
In December 2021, Hissrich also exclusively told TechRadar season 3 will be based on the second main novel – i.e. The Time of Contempt – so expect explosive drama and lots of thrilling fantasy-based action.
Chatting to Collider, Hissrich also said she wanted to follow the books more closely this season, and that it'll incorporate plot points from other novels in the series. She also teased a "big story from Blood of Elves", the first novel in The Witcher saga, will be part of the overarching narrative. Meanwhile, VFX supervisor Sébastien Francoeur and producer Graeme Marshall revealed (via ScreenRant) that season 3 will include things that nobody has " read or seen before in Witcher lore". It sounds, then, that the show's next installment will still deviate from its source material on occasion.
Meanwhile, despite being teased in the first-look trailer, The Wild Hunt won't feature heavily. "We all know that, eventually, Geralt is going to learn a little bit more about the Wild Hunt, as will Ciri, but right now it stays this ever-looming threat to her," Hissrich explained to Entertainment Weekly (EW). "One of the things that I love in the books that Sapkowski did beautifully is he teases the Wild Hunt for so long. They pop up, then they go away for a while. So we are definitely sticking to that school."
Potentially big story spoilers follow.
There are only two major Blood of Elves book-based storylines not included in season 2. The first concerns the Scoia'tael, a group of non-human guerillas who fight for Nilfgaard and attack Geralt, Ciri, Triss, and Yarpen Zigrin's dwarven contingent. Hissrich exclusively told TechRadar that the Scoia'tael will appear in season 3, so this Blood of Elves storyline should be adapted in some guise. 
The second plot beat is far more important. It relates to Geralt telling Ciri about the roses of Aelirenn, an elf who led the last band of their kin against an invading human army. Aelirenn's forces were massacred by their foes and, given that only young elves can produce offspring, the demise of Aelirenn's forces inadvertently led to the elves' slow march towards extinction. Expect this to tie back into events concerning Francesca and her murdered elven baby in season 2.
Elsewhere, Redanian Intelligence says the thrilling battle between Geralt and Vilgefortz in The Time of Contempt has been included, which appears to be teased in the trailer when Geralt says "For the first time, I understand real fear". This voiceover could be a misdirect, however, and could relate to Geralt feeling scared about not being able to protect surrogate daughter Ciri from the Continent's various factions.
The same website claims Ciri will be involved in two other moments pulled straight from the books, too – the first involving Wyverns, which might see her rescue Fabio Sachs, while the second sees her lost in the Korath Desert. Long time fans will know all about the importance of this latter sequence.
Redanian Intelligence also suggests we'll see two other major events play out – an elegant ball attended by numerous mages (and Geralt), and the Thanedd Coup, which sees mages loyal to Nilfgaard and the North clash in a bloody battle that costs many lives. This ties into the Geralt and Vilgefortz fight we mentioned above.
Away from the action, Jaskier could become as popular with the ladies (and guys) as Geralt is. Actor Joey Batey told Total Film: "Jaskier gets a little bit of a love interest – maybe more than one". Hissrich confirmed to Netflix Tudum that Jaskier is bisexual.
But Jaskier won't just be loving it up in season 3. He'll also be trying to unsuccessfully evade Dijkstra and Philippa, with the pair calling in a return favor from Jaskier – season 2 revealed they were funding his scheme to help oppressed elves escape the Northerm Realms – this time around. That's why Philippa has him at knife point (or, rather, fingernail point) in the teaser.
The Witcher season 3: future seasons and spin-offs
Netflix renewed The Witcher for a fourth season in October 2022. Speaking to Deadline, casting director Sophie Holland revealed that the cast and crew "are just about to start filming" before, surprisingly, all but confirming a fifth season has been greenlit. Previously, Hissrich told Collider she's mapped out a seven-season arc, but it's unclear how both seasons will be impacted by the ongoing Writers Guild of America (WGA) strike.
Regardless, the TV show will be moving forward without Henry Cavill. The Witcher season 3 will mark his end as Geralt, with Netflix revealing Liam Hemsworth will take over from season 4 onwards. No reason has been given about Cavill's departure, but Redanian Intelligence suggests Cavill didn't agree with the show's creative decisions. Hissrich has since told Total Film magazine that the series could have also ended with Cavill's departure.
Speaking exclusively to TechRadar, Hissrich said she "fully understands" fans' frustrations over Cavill leaving, before elaborating to EW that Cavill's Geralt will get a "heroic send off".
Spin-off wise, The Witcher: Blood Origin prequel series covered the story of the first Witcher's creation and finally introduced audiences to key character Avallac'h. Blood Origin also followed events leading up to and during the Conjunction of the Spheres, the cataclysm that results in the collision of multiple universes and their human, elven, and monstrous races. Minnie Driver, who played the time-traveling Seanchai in Blood Origin, wants her character to cross over into the main series and hang out with Geralt.
Other spin-offs currently in development reportedly include a family-friendly animated series and a second anime movie. Redanian Intelligence also claims a a spin-off involving other Witchers could be in the works, while another of the website's articles suggests a spin-off of The Rats, who will make their live-action debut in The Witcher season 3. Dolph Lundgren recently joined The Rats' cast (via South African outlet Aftonbladet), with filming set to begin shortly (via Redanian Intelligence).
For more Witcher-based content, check out these five bloody fantasy shows while we wait for its third season. Alternatively, find out how to read The Witcher books in order.