Potential Spider-Man: Across the Spider-Verse spoilers follow.
Spider-Man: Across the Spider-Verse's release is almost upon us – and, to celebrate the occasion, Sony Pictures has made two big cast announcements just days before it arrives in theaters.
The forthcoming animated Spider-Man film, which swings into theaters on June 2, is already packed with star talent, including Shameik Moore, Hailee Steinfeld, Oscar Isaac, and Jake Johnson. However, with a seemingly infinite number of Spider-People set to make their big screen debuts in the follow-up to 2018's Spider-Man: Into the Spider-Verse, fans of the webhead have been wondering which of them will play prominent roles – ones that require a voice actor – in the movie.
Well, we don't need to wonder anymore about two of those individuals. On May 29, Across the Spider-Verse's official Twitter account confirmed Andy Samberg (Brooklyn Nine-Nine, Palm Springs) and Amandla Stenberg (Bodies Bodies Bodies, Star Wars: The Acolyte) set to play two big characters in the sequel.
This is your final spoiler warning. The below Twitter thread reveals all, so turn back now if you don't want to know who they're voicing.
As the above Twitter thread reveals, Stenberg is voicing Spider-Byte, aka the virtual reality-based Spider-Woman we first saw in the movie's official trailer (read our Across the Spider-Verse trailer breakdown article for more details).
Perhaps more importantly, though, is the confirmation that Samberg will portray Ben Reilly, the infamous genetic clone of Peter Parker who debuted in Marvel's divisive Spider-Man clone saga comic book run in the '90s. Reilly goes on to adopt the mantle Scarlet Spider in the aftermath of that comic series, and is now widely considered to be one of the most popular Spider-People around. 
Like Spider-Byte, Reilly also appeared in Across the Spider-Verse's official trailer, with his reveal sending fans into a tailspin. Eagle-eyed viewers had an inkling he'd have a major supporting role in the film, however, when an Across the Spider-Verse poster spoiled some of the movie's biggest cameos in December 2022. Meanwhile, an Instagram post from The Lonely Island – the comedy music group that Samberg is a part of – all but confirmed Samberg would voice Ben Reilly in late April (thanks to Reddit for the screenshot).
Stenberg and Samberg join an increasingly stacked A-list cast for Spider-Man: Across the Spider-Verse. As well as Moore, Steinberg, Isaac, and Johnson, the movie's voice cast includes *deep breath* Daniel Kaluuya, Brian Tyree Henry, Luna Lauren Velez, Jason Schwartzman, Issa Rae, Karan Soni, Greta Lee, Rachel Dratch, Jorma Taccone, and Shea Wigham. Expect a few other surprises – cast or otherwise – when the next Spidey film thwips into cinemas in just a few days time.
Untangling a web of secrets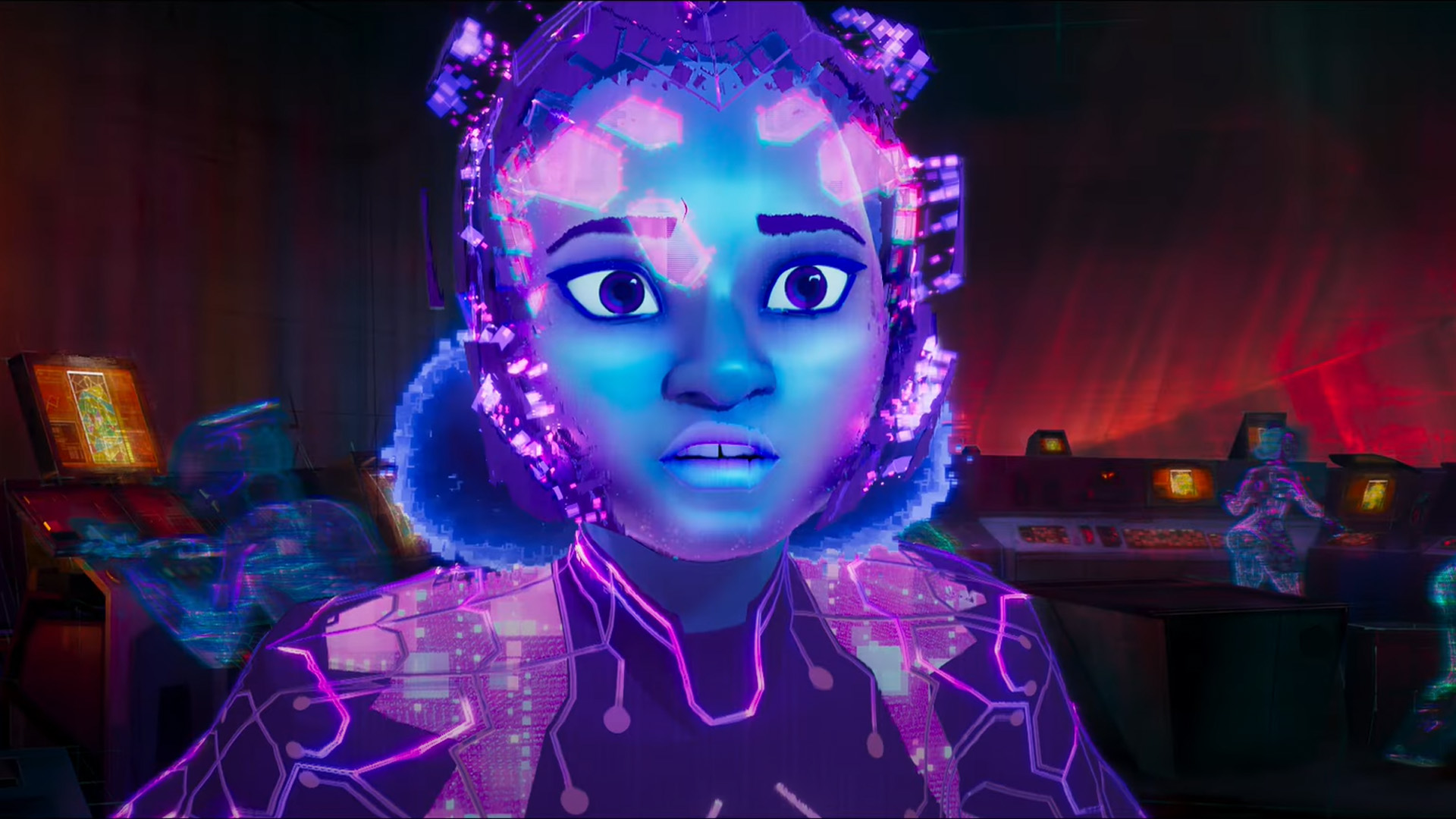 As one of the most anticipated new movies of 2023, it's unsurprising that the hype surrounding Spider-Man: Across the Spider-Verse is now at fever pitch levels.
The webslinger is one of the most iconic, popular, and enduring superheroes of all-time. Add in the fact that Across the Spider-Verse is the sequel to one of the most acclaimed animated films ever, and fans have been desperate to be reunited with Miles Morales, Gwen Stacey and company since Into the Spider-Verse's release almost five years ago. As we said, then, few can hardly wait for its follow-up to finally launch in theaters worldwide.
The run up to release, though, has been one filled with fan speculation and wild rumors. In fact, in a bid to quell some of that speculation, two of Across the Spider-Verse's three directors exclusively told TechRadar that most fan theories are "way off base". So, if you've read any conjecture about the film, or even started a rumor yourself, the likelihood is that you're wrong to assume what's going to happen narratively, or who might voice specific characters in cameo or supporting roles.
Of course, this being the internet, fans continue to pour over every second of footage and postulate what it could mean for Spider-Man: Across the Spider-Verse. Comments from those associated with the film aren't going to stop people from fervently theorizing until it's released into the world. If nothing else, then, it helps that Sony moved to end the speculation over some of those rumors by confirming Samberg and Stenberg's involvement.
That said, there are plenty more secrets that fans are trying to untangle from this sticky web of a movie pre-release – and, at this late stage, that's disappointing to see. The film's only a few days away from launching in cinemas, so why ruin the surprise for yourself (or anyone else)? We'd advise you to pull yourself away from those pesky Reddit rumor forums, ignore any social media leakers, and just enjoy the film (and all its secrets) come Friday. After all, we're in launch week now, so what might appear to be nothing more than a rumor could end up being a massive spoiler, which would ruin your viewing experience, and none of us want that to happen, do we?
For more Spider-Man based coverage, read our exclusive chat with Across the Spider-Verse's directors on how it found freedom to swing into new animated frontiers. Additionally, find out how to watch the Spider-Man movies in order, get the lowdown on the best Spider-Man movies, ranked from worst to best, and whether Spider-Man 4 will be part of Marvel Phase 5.
Source link