The latest Samsung Galaxy S23 FE leaks
– Could have a new 50MP main camera
– Might use a slightly dated Exynos 2200 chipset
– Likely to land in late 2023, though not all sources agree
– The battery might be 4,500mAh with 25W charging
– Could max out at 8GB of RAM and 256GB of storage
You might understandably have thought that the Galaxy FE line was dead. After all, we never got a Galaxy S22 FE, but there are numerous leaks suggesting that we will get a Samsung Galaxy S23 FE – and that it's coming later this year.
So in this article we've collected all of those leaks and rumors, which include details not just of the release date, but also of the phone's possible specs and features.
You'll find all of that below, and we'll update this article whenever we hear anything credible about the Samsung Galaxy S23 FE, so check back soon.
Cut to the chase
What is it? The next mid-range Galaxy S model
When is it out? Probably sometime in the second half of 2023
How much will it cost? Unknown, but likely at least $699 / £699 / AU$999
Samsung Galaxy S23 FE release date and price
Might launch sometime between August and December
Likely to cost at least $699 / £699 / AU$999
First of all, some questions remain over whether we actually will see a Samsung Galaxy S23 FE at all. While it has leaked a number of times, some other sources claim it's not coming. For example, Yogesh Brar tweeted in late March 2023 that "there is no Galaxy S23 FE in the development chain unlike what the recent rumors have been pointing."
Still, we wouldn't give up hope, because South Korean publication Hankooki claimed in February 2023 that there will be a Samsung Galaxy S23 FE, and that it will land in August or September of this year. They added that apparently it will land in place of the Samsung Galaxy A74, so we might still get one less Samsung phone this year, it just might not be the FE that's in line for the chopping block.
Since then, we've heard from another source that the Galaxy S23 FE will land in October, November or December. So there's slight disagreement on when the phone will land, but multiple sources point to a launch sometime in the second half of 2023. Though one source suggests it could slip into early 2024.
There's no news yet on what the Samsung Galaxy S23 FE might cost, but the Samsung Galaxy S21 FE started at $699 / £699 / AU$999, so pricing for the new model might be similar. We'd be surprised if it was any less than that though.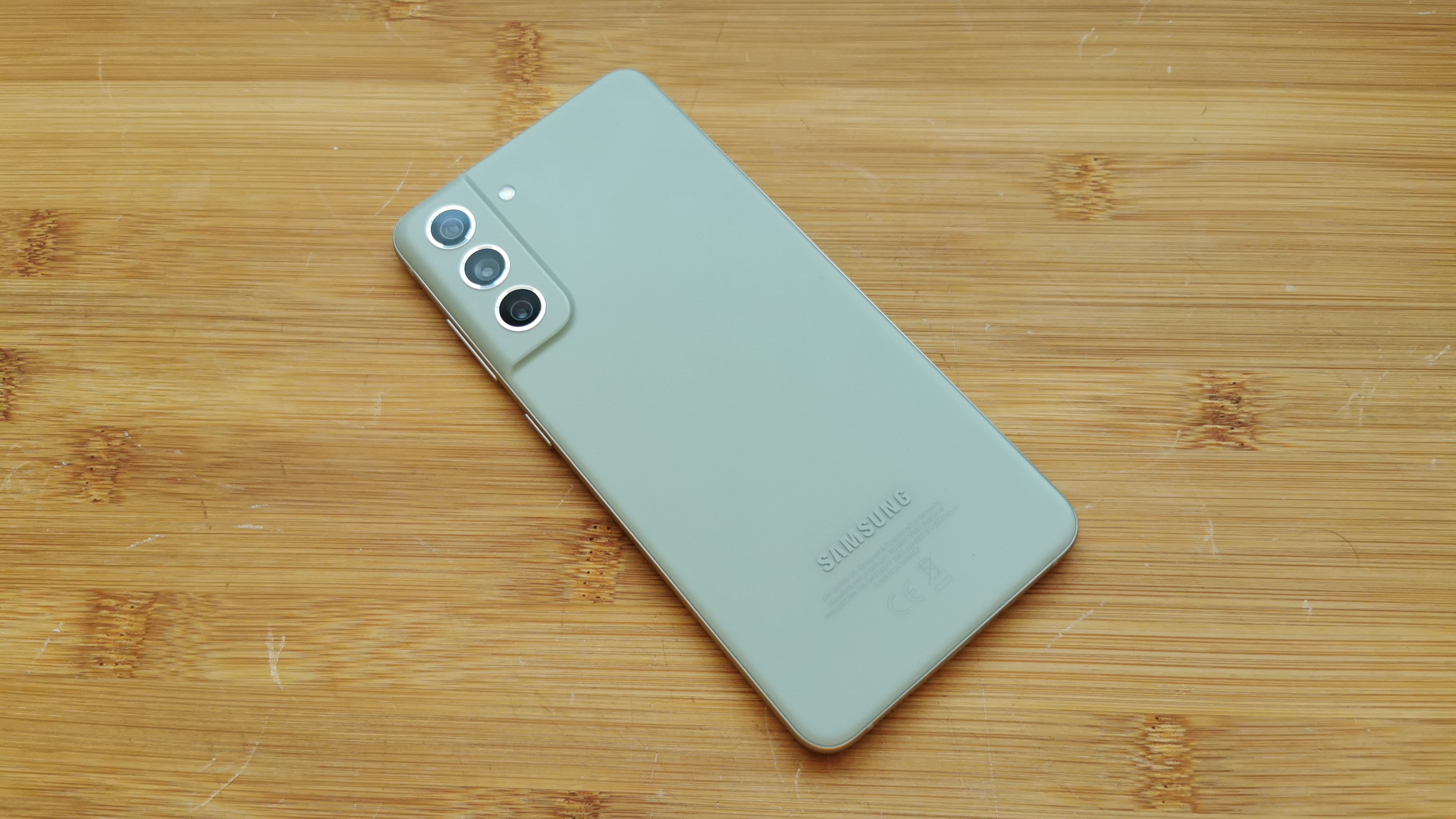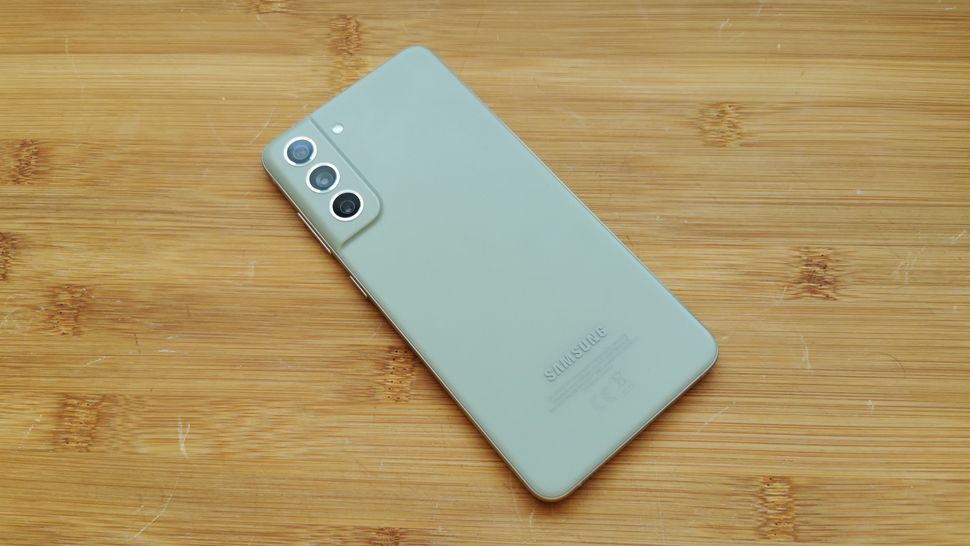 Samsung Galaxy S23 FE design and display
Design will probably be similar to the Samsung Galaxy S23
Likely to have a larger screen than the S23
So far there haven't been any leaked Samsung Galaxy S23 FE renders, or any real details of its design, but based on past form we'd expect it will look a lot like the Samsung Galaxy S23.
That would mean a flat screen with a punch-hole camera at the top, a fairly plain back in a selection of colors, and a trio of rear cameras towards the top left corner. Unlike the previous FE, these probably won't be housed in a camera block – rather, they'll likely be individual floating lenses like the Samsung Galaxy S23 has.
The Samsung Galaxy S23 FE will probably also have an IP68 rating for dust and water resistance, meaning you can submerge it up to 1.5 meters deep in water for up to 30 minutes.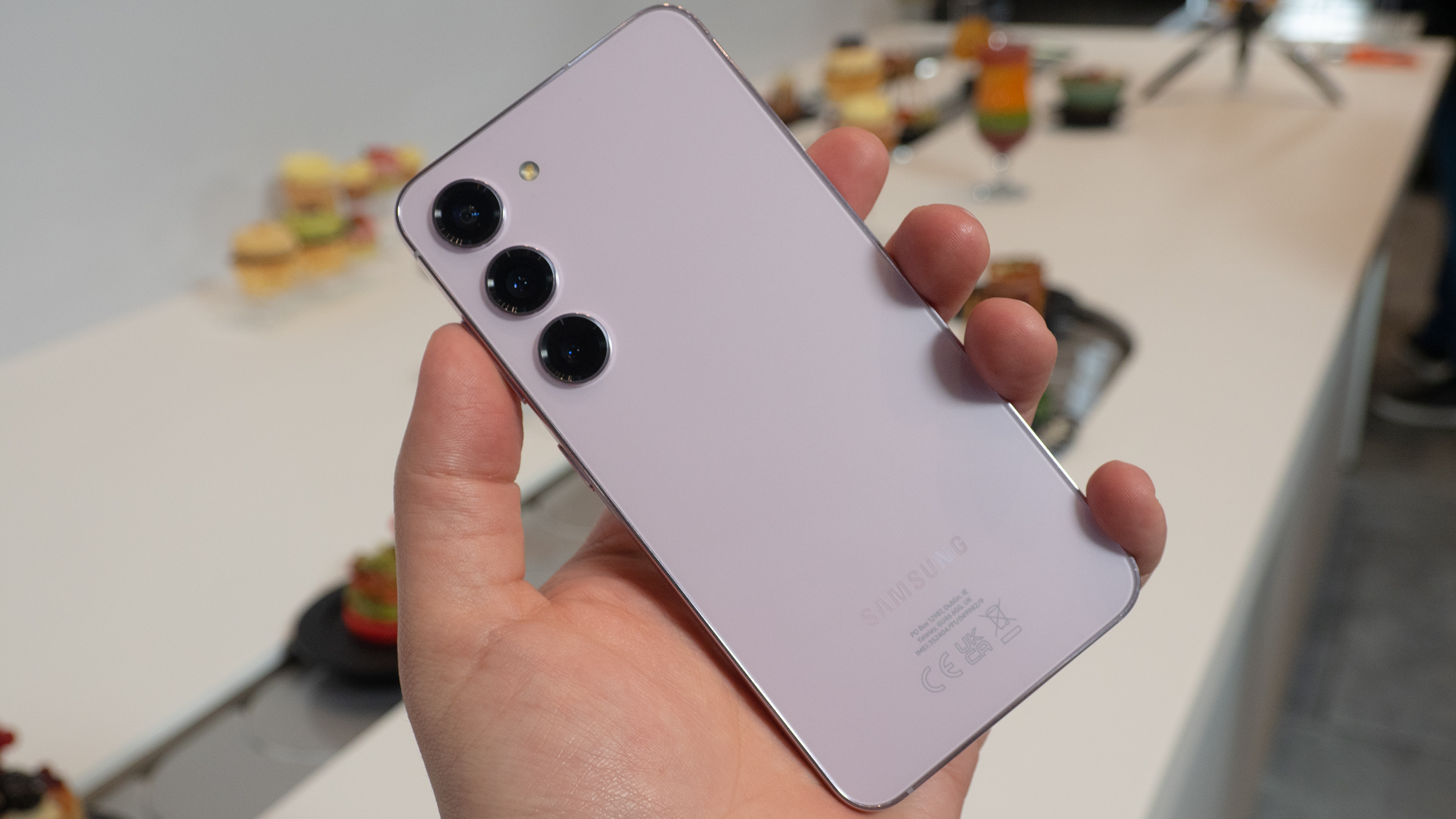 However, it's possible it will have a plastic back. The S21 FE did but then so did the standard Samsung Galaxy S21, whereas the Galaxy S23 uses glass. So we're uncertain whether Samsung will cut costs by switching to plastic or whether it will mirror the standard S23 here.
For the display, based on past form that will probably be larger than the 6.1-inch Galaxy S23. It will possibly be a 6.4-inch 1080 x 2340 one like the Galaxy S21 FE, but that's just speculation. What we're almost certain of is that it will use AMOLED and have a 120Hz refresh rate, as there are no likely alternatives to that which wouldn't be a step down from the S21 FE.
Samsung Galaxy S23 FE cameras and battery
Could have the same 50MP main camera as the Galaxy S23
12MP ultra-wide and 8MP telephoto (with 3x zoom) are also rumored
Battery could be 4,500mAh with 25W charging
One early Samsung Galaxy S23 FE leak pointed to it having a 50MP main camera, which is likely to be the same 50MP sensor as the standard Galaxy S23 has.
Since then, we've heard the same spec from another source, while a third (leaker @Tech_Reve) also claimed the same, but added that it will have a 12MP ultra-wide camera, an 8MP telephoto (with 3x optical zoom), and a 12MP front-facing camera.
Those are similar camera specs to the standard Samsung Galaxy S23, but that phone's telephoto camera uses a 10MP sensor.
As for the battery, we've only heard from one source on that, but they claim that the Samsung Galaxy S23 FE will have a 4,500mAh battery, likely with 25W charging. That would be the same size and charging speed as the Galaxy S21 FE, and a larger capacity than the Samsung Galaxy S23. It's likely to also support wireless charging, but there's no news on that yet.
Samsung Galaxy S23 FE specs and features
Might use the same Exynos 2200 chipset as the Galaxy S22
Could have 128GB/256GB of storage
RAM is rumored to be a choice of 6GB and 8GB
If you were hoping the Samsung Galaxy S23 FE would have the same chipset as the Galaxy S23 then you might be out of luck, and this could be one of the biggest disappointments with this phone.
We've heard from both leaker @Tech_Reve and from SamMobile that it will have an Exynos 2200 chipset, and that every region will get that same chipset.
S23 FE specific specifications leakedExynos2200- 6.4 Gbps LPDDR5 6/8 GB RAM- UFS 3.1 128GB/256GB- Front camera: 12 MP 1.12um- Wide-angle camera: Wide-angle 50 MP 1.0um GN3- 3x telephoto camera: 8 MP 1.0um Hi-347- Ultra wide-angle camera: 12MP 1.12um IMX258April 2, 2023
See more
That's the chipset used in some places by the Samsung Galaxy S22, so it's getting on a bit now, and is significantly worse than the Snapdragon 8 Gen 2 found in the standard Galaxy S23. Though perhaps if Samsung uses this it will also help the company keep the price down.
Beyond that, both of these sources have also said the S23 FE will come with a choice of 128GB or 256GB of storage, and 6GB or 8GB of RAM.
It's likely based on the S21 FE that the available combinations will be 6GB/128GB and 8GB/256GB, but no details on that have been leaked yet. It's also a safe bet that the phone will support 5G, and have an under-display fingerprint sensor.