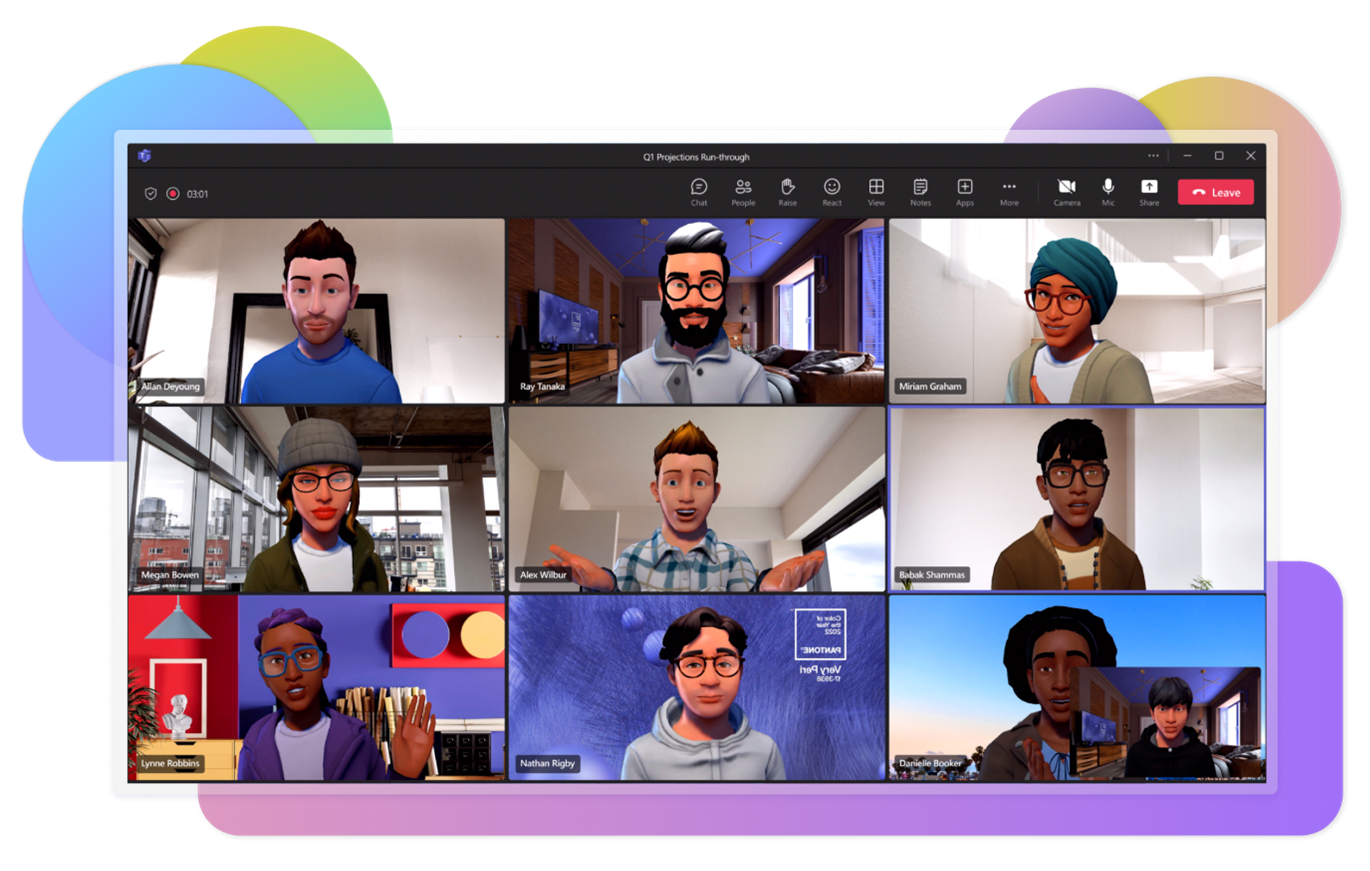 Your workplace Microsoft Teams calls could soon look a lot different thanks to a new feature rolling out now.
The video conferencing platform has revealed virtual avatars are rolling out now for all users of the Windows and Mac Microsoft Teams desktop app.
The new offering, which has been in testing since January 2023, looks to make meetings more bearable by offering users more customization options, but also livening up the look and feel of calls.
Avatars for Microsoft Teams
In its entry on the official Microsoft 365 roadmap, the company notes the feature will give users, "the option of a camera break, while encouraging engagement and fun", noting that avatars will be customizable, alongside new personalized reactions. 
The new visual effects include animated frames and video hue altering, on top of existing tools that allow users to blur backgrounds and soften the video feed to mask and obscure blemishes.
Just how suitable these new avatars and reactions will be for work-related calls remains to be seen, but the company also noted that the new Microsoft Teams avatars offer an alternative to the current binary option of "video or no video". 
FaceTime users have long been able to apply their own Animoji or Memoji whilst on a video call, so Microsoft will be hoping its launch helps drive more users towards Teams as a whole.
At its recent Microsoft Build event, the company also announced the launch of new "immersive spaces" for Microsoft Teams calls. 
Built using its new Microsoft Mesh development platform, the company says its new spaces will offer an immersive experience to a Teams meeting – useful if you need a bit of separation from the office.
Accessed either through a PC or a VR headset, the experiences will apparently be able to span across large virtual locations, giving the opportunity to move between different rooms or spaces in order to communicate with different teams or inviduals, and spatial audio will mean that users can engage in individual chats or larger discussion with multiple conversations seamlessly.
The new platform could therefore be used to boost a single team's communication, or be the backbone of a virtual conference or company event.
The new immersive spaces will be available in preview within the next few days, ahead of a wider launch later this year.
Source link