Finally, Loki season 2 has been given a release date. Previously, we knew that the incredibly popular Marvel TV show was coming sometime in 2023, but now we've received confirmation of when it'll leave us spellbound on Disney Plus once more.
So, when is it coming back to our screens? You'll have to read on to find out. And, once you've begun to read our in-depth guide on Loki's next outing, you won't want to stop. That's because there's tons more information in this article about the Disney Plus series, including its confirmed cast, plot points, and more.
Ready to take a deep dive into more about this Marvel Phase 5 project, then? Grand, here's everything we know about Loki season 2. Full spoilers follow for other Marvel productions, including Loki season 1 and Ant-Man and the Wasp: Quantumania. Potential spoilers for the show's next season are also discussed.
Loki season 2 release date
As confirmed by Marvel, Loki season 2 will make its debut on October 6. There's no word on whether one of the best Disney Plus shows get a single or two-episode premiere.
Previously, Owen Wilson – who plays TV agent Mobius Mobius – told Entertainment Tonight it would launch in August or September. However, MCU leaker The Cosmic Circus heard its release was pushed back owing to "storyline issues". 
Eric Martin – who helped to pen half of Loki season 1's episodes – serves as season 2's showrunner, while Moon Knight directing duo Justin Benson and Aaron Moorhead helm the show. Season 1 head writer Michael Waldron has returned as an executive producer, while composer Natalie Holt is also back to create another hauntingly beautiful score.
Loki season 2 trailer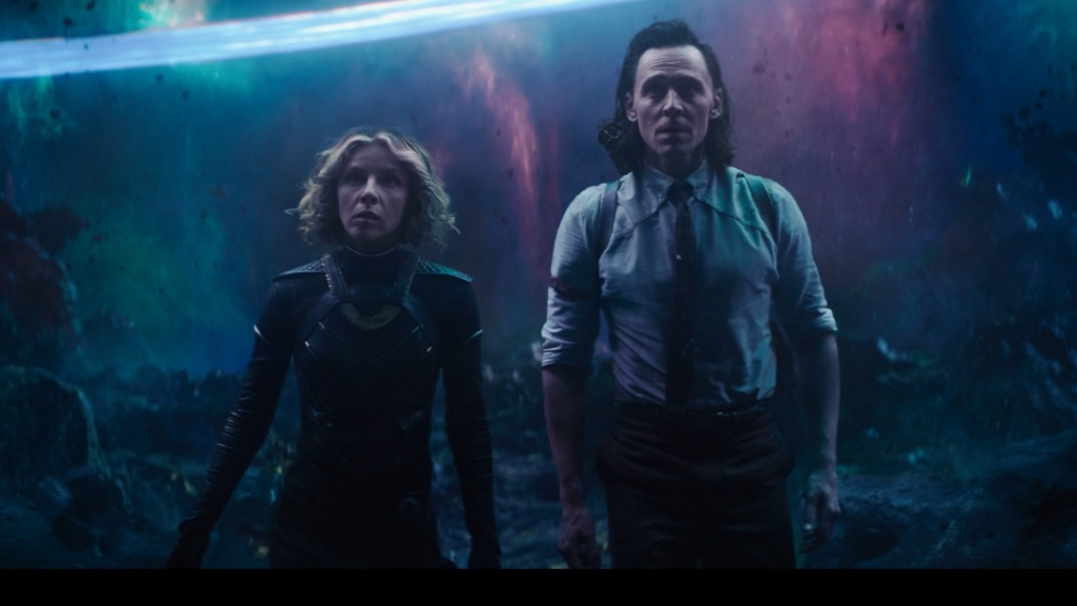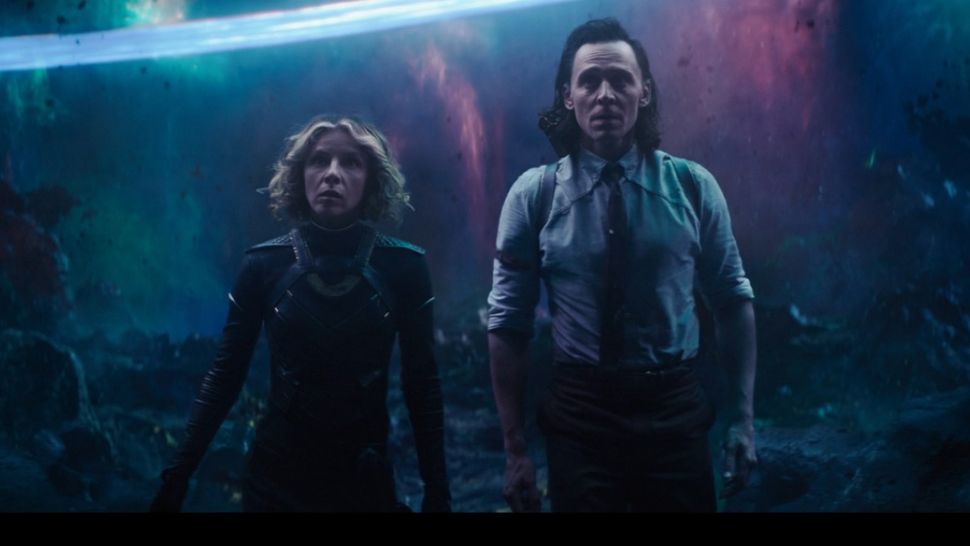 There's no trailer yet, but MCU leakers Grace Randolph and crypticguy claim it's ready to go – and it'll feature Jonathan Majors, who is currently facing domestic abuse charges (we'll discuss these in more detail later).
Elsewhere, Loki season 2's first footage debuted during Marvel's D23 Expo 2022 panel. The sizzle reel begins with Hiddleston's Loki greeting someone but he begins to glitch out in the same way that characters in Sony's Spider-Man: Into the Spider-Verse do.
Next, Loki chisels away at a TVA wall to unearth a massive, bronze face of Kang the Conqueror (or one of his variants) before we cut to Loki meeting Ke Huy Quan's unnamed TVA employee. A quick shot of Sylvie listening to music is then shown, before Loki and Mobius – dressed in tuxedos – are seen attending a black tie event alongside numerous Loki variants. Before we get an explanation about why so many have *ahem* assembled, the teaser ends with Loki falling through a TVA building.
Loki season 2 cast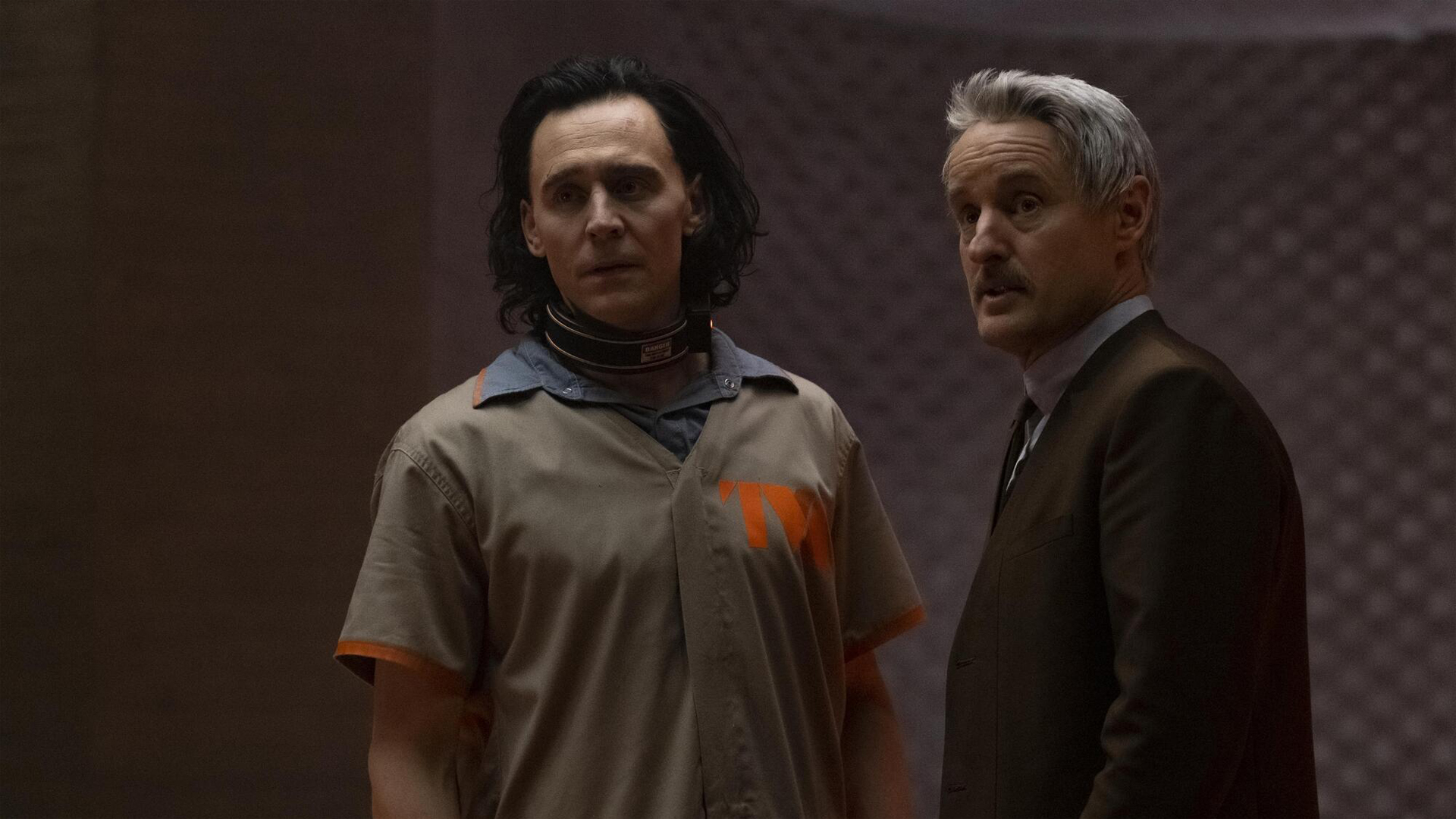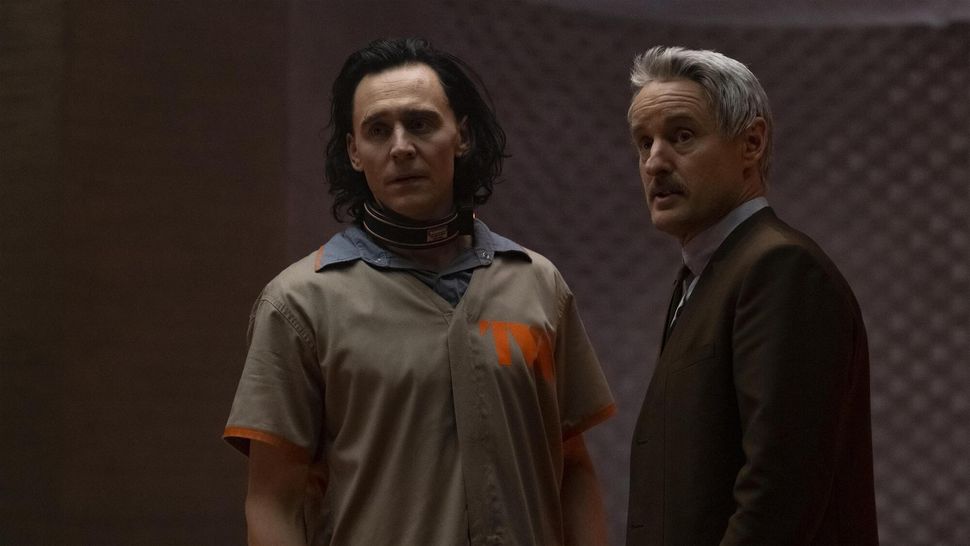 Major spoilers follow for Ant-Man and the Wasp: Quantumania.
Here's Loki season 2's cast list so far:
Tom Hiddleston as Loki
Owen Wilson as Agent Mobius
Gugu Mbatha-Raw as Ravonna Renslayer
Jonathan Majors as Victor Timely
Eugene Cordero as Casey
Tara Strong as Miss Minutes
Ke Quy Huan as TBC
Rafael Casal as TBC
Kate Dickie as TBC
Tom Hiddleston, Gugu Mbatha-Raw, Owen Wilson, and Sophia di Martino are all back. Ke Huy Quan (Indiana Jones, Everything Everywhere All at Once) and Kate Dickie (Game of Thrones) have joined the cast, and we'll discuss what their roles could be in a moment.
Eugene Cordero's scene-stealing TVA employee Casey returns and has been bumped to a series regular. Tara Strong, who voiced Miss Minutes in season 1, has also confirmed she'll be back (via PopVerse). Based on season 1's ending, Wunmi Mosaku should also return as Hunter B-15, with Loki running into an alternate reality version of her character (along with Mobius) at a different Time Variance Authority (TVA).
Potential spoilers for Loki season 2's cast follow.
Per Deadline, Rafael Casel's unnamed character will have a major role to play. MCU insider DanielRPK (via MCU News) suggests Casal is portraying a rogue TVA agent, who escapes into the 1970s and becomes a movie star. Speaking to Variety, Casal played down his involvement, saying he's only "allegedly joining" the MCU. If that isn't code for "Yep, I'm definitely in", we don't know what is.
Online speculation also points at Dickie being Loki season 2's primary antagonist, who could have something to do with Casel's villainous TVA employee. Industry leaker MyTimeToShineHello suggests Dickie will play an "evil general" whose army of TVA agents destroy any new timelines in the wake of He Who Remains' death in season 1. Lastly, MyTimeToShineHello also claims Ke Huy Quan's character will be called Ouroboros, who is the TVA's tech expert.
Jonathan Majors, who played Kang the Conqueror in Ant-Man 3, will also appear – but not as the time-traveling warlord.
In Quantumania, Kang was seemingly killed by Ant-Man and the Wasp, with the villain being sucked into the multiversal power core of his Time Chair. Unless Kang pulls a Darren Cross/Yellowjacket move and returns (either as himself or another villain, like Cross' MODOK), we shouldn't expect to see him again.
So, who will Majors play in Loki season 2? One of Ant-Man and the Wasp: Quantumania's post-credits scenes confirms he'll play another Kang variant called Victor Timely, an early 20th century inventor and industrialist. In the comics, Victor Timely travels to 1901 to found the town of Timely in Wisconsin and turns it into a technology-rich city. We suspect this will form the basis of Loki's second season, with Victor acting as an antagonist (major or secondary) to Loki and Mobius, who time portal to the town to track this variant down.
Why do we say Victor Timely might not be the show's next major villain? Based on Quantumania's other post-credits scene – the Council of Kangs one – we could see multiple iterations from this Kang gang turn up, including Immortus, Rama-Tut, and Scarlet Centurion. Maybe season 2 will feature multiple Kangs, which would give Loki and company some serious headaches. According to The Cosmic Circus, we'll see more of Majors' Kang variants than expected, so we could be right on the money with our theory.
All of that depends, though, on whether Marvel keeps Majors around. On March 25, Majors was arrested on domestic abuse allegations and later charged for assault, harassment, and aggravated harassment in connection to his arrest.
Majors and his lawyer have denied the allegations and, as the case remains open, Marvel hasn't publicly commented on Majors' continual involvement in the MCU. Industry insider Jeff Sneider claims Marvel hasn't made a decision over the actor's MCU future, while DanielRPK suggests a decision will be made post-season 2. Majors is still expected to appear as Victor Timely in Loki's second season, but we don't know anything else after that. We'll update this section once we learn more.
Loki season 2 plot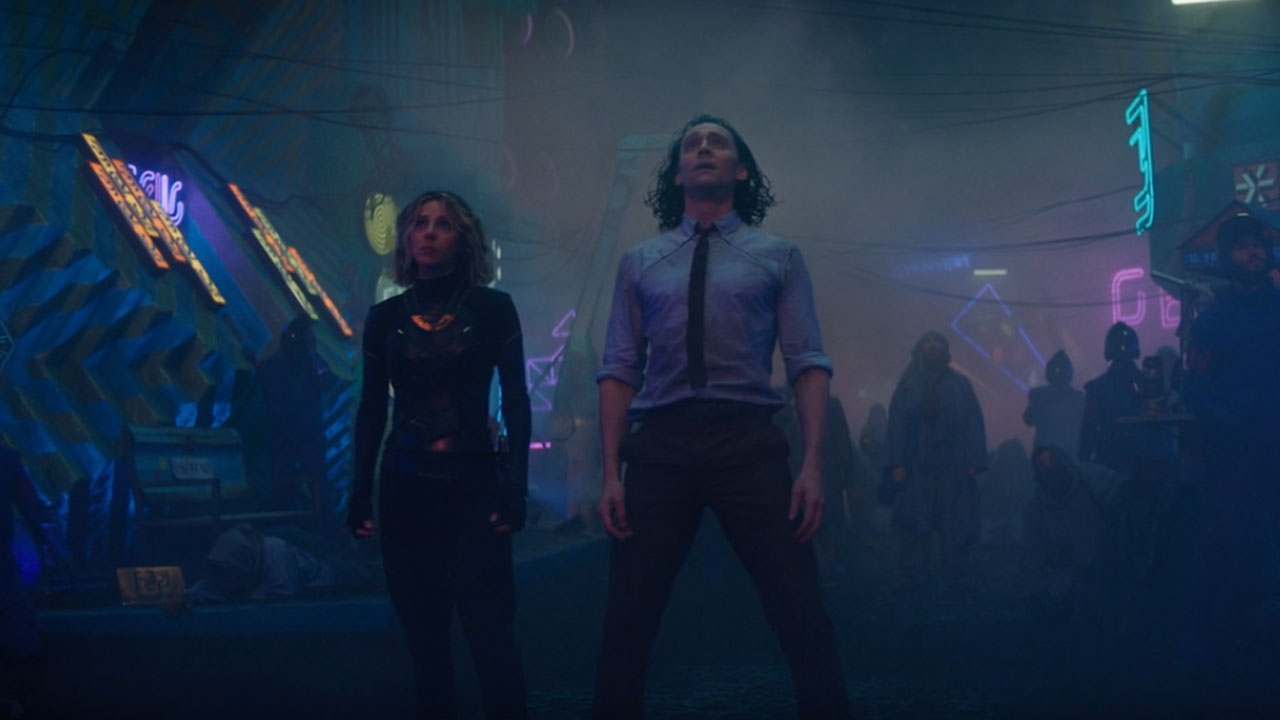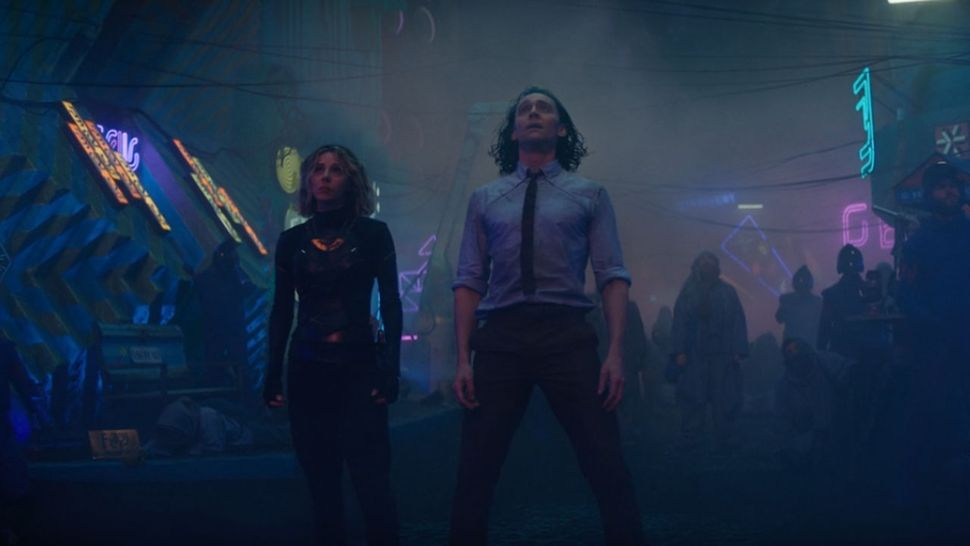 Unsurprisingly, plot details are scarce. However, the cast has teased some elements of Loki season 2's plot and themes.
Per Entertainment Weekly (EW), Tom Hiddleston says it'll focus on "the battle for the soul of the TVA", adding that it'll pose the questions "Who am I?" and "Where am I?". That "soul of the TVA" aspect takes on greater significance now with the Council of Kangs being introduced, and the potentially ensuing battle between them, Loki's rebel crew, and Kate Dickie and Rafael Casal's antagonistic characters.
We might find out more about the inner workings of the TVA, too, with Hiddleston telling Marvel.com that the "moral complexity" of the TVA is a fascinating subject. It was only touched upon in season 1, so we could get a better look at how it functions, its values, and the moral compass of its work force. 
In a chat with Entertainment Tonight, Mbatha-Raw also said: "[In season 2] selfishly, Renslayer makes it out of the TVA, which I'm really excited about. Fans are in for a real treat because the show is bolder and more surreal. And, in many ways, goes to some bigger, bolder places than season 1."
It seems Loki season 2 will examine the character's emotional side in greater detail, with executive producer Michael Waldron telling Deadline's Hero Nation podcast: "It felt like we had new emotional ground to cover with Loki. That's the only way into season 2. We absolutely found that. It's a great continuation of that story that feels different from season one and hopefully will subvert expectations."
Don't expect any plot leaks from Owen Wilson this time around, though (outside of teasing season 2's release month, that is). Speaking to Variety, Wilson confirmed he'd had his knuckles rapped by Marvel for revealing his character had a moustache pre-season 1, enabling fans to work out he was playing Agent Mobius.
Potential spoilers for Loki season 2 follow.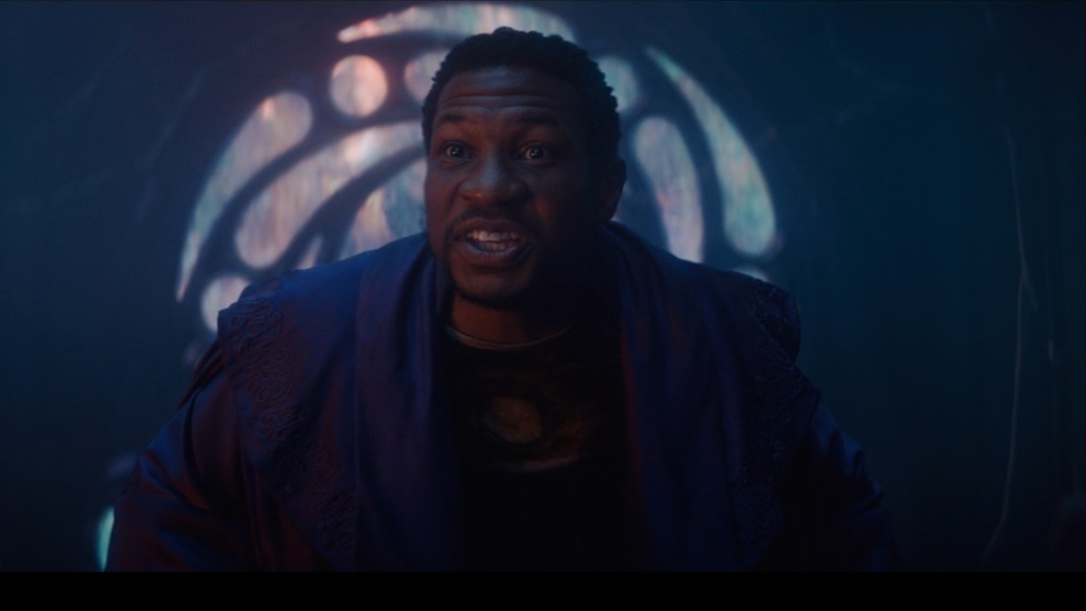 Plot wise, one of Loki season 2's early storylines should deal with Loki turning up at a different TVA. 
In the season 1 finale, Loki found himself in a TVA that he recognizes, but none of its employees (including Mobius) know who he is. Clearly, He Who Remains' death – at Sylvie's hands – causes the Marvel multiverse's various timelines to start intersecting – events known as Incursions, as explained further in Doctor Strange 2 – which are already causing havoc across the MCU.
It seems, then, that Loki will tell Mobius and company about Kang (and his variants) and ask for their help to stop them. As Ant-Man 3's second post-credits stinger shows, at least Mobius agrees to aid Loki.
Incidentally, it appears one episode will be set in the 1970s, with Loki and Mobius dressed in tuxedos in the teaser shown at D23 Expo 2022. Elsewhere, leaked photographs show a McDonald's restaurant will be a key location (per TikTok user Joel Sutton). We don't expect them to be completely successful in stopping Victor Timely and his variants, however, with the Council of Kangs installed as the main antagonist of the Multiverse Saga (i.e. MCU Phases 4, 5, and 6).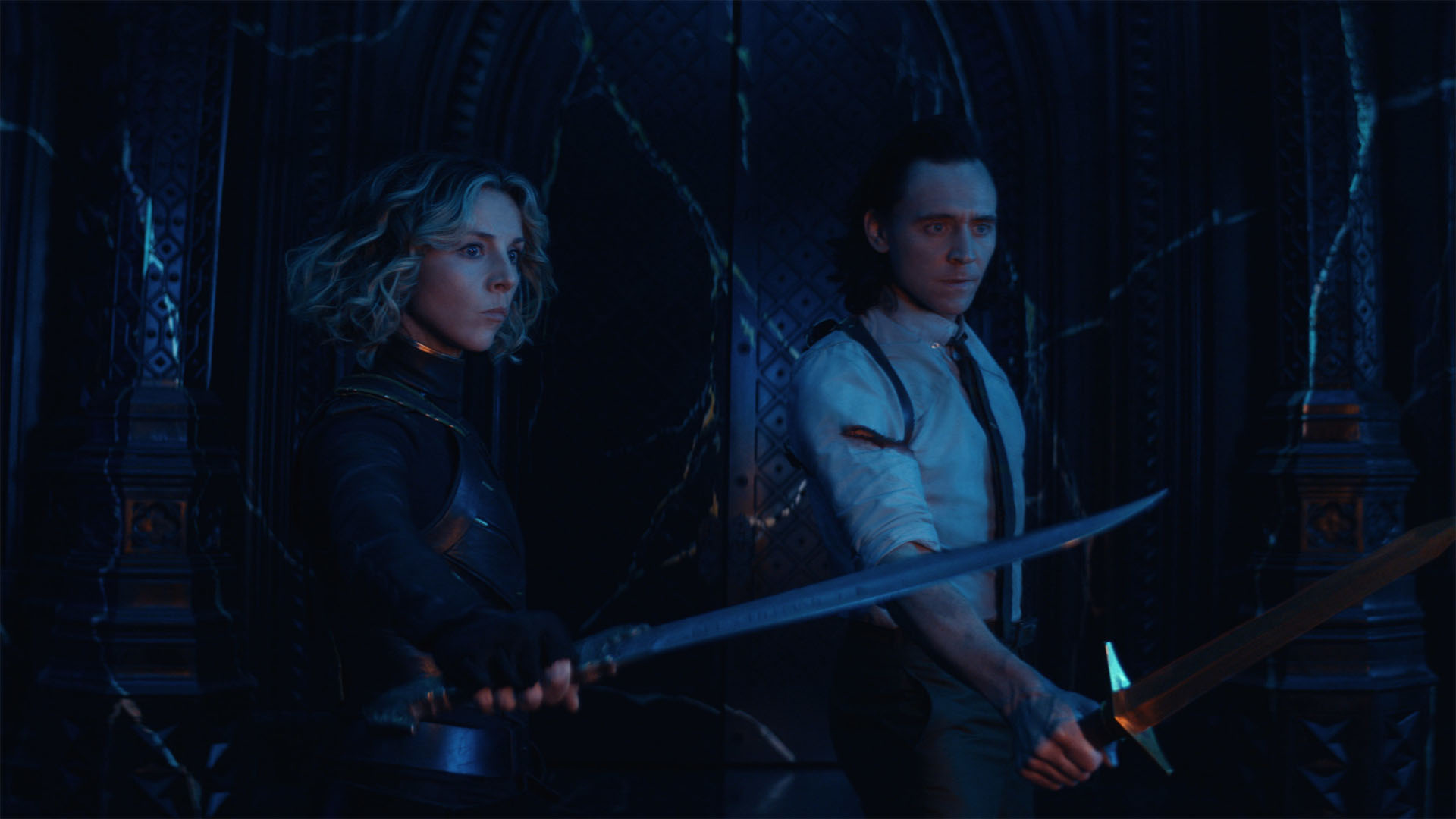 Elsewhere, industry insider DanielRPK (via the Marvel CineVerse Twitter account) suggests a new temporal concept called the Time Loom will play an integral role in explaining the TVA's formation and how it exists outside of time and space, which could tie into Timely's presence in the series. Any perilous journey through the Time Loom might explain why Mobius will wear a so-called Temporal Suit to traverse the multiverse (thanks to Reddit for the image of the costume), too.
As for He Who Remains, will he reappear? Seeing as he was killed by Sylvie in season 1's finale, no – but, as mentioned, we'll see other Kangs, including Timely. Based on the Council of Kangs post-credits scene in Ant-Man 3, a few other big Kang variants might show up in Loki season 2, such as Mr Gryphon (owner of Qeng Enterprises, whose headquarters showed up as an Easter egg in Loki episode 5).
Speaking of Kang, Renslayer has a close relationship with the time-traveling evil genius in Marvel comics. But, chatting to Digital Spy, Mbatha-Raw admitted she wasn't sure about the direction of Renslayer's character arc, saying: "Honestly, I genuinely don't know where it's going. I feel like there's so much potential, especially when you're dealing with time, as Renslayer does, you know?"
As for Sylvie, leaked images suggest she'll be working at the McDonald's restaurant we mentioned earlier, which is where Loki and Mobius track her down to. Are they trying to recruit her or are they simply looking for some vital information on how to find Victor Timely? We'll find out soon.
Finally, could Mobius' wish about owning a jet-ski come true in Loki season 2? A leaked image (per Reddit) shows filming taking place at an undisclosed location adorned with jet-ski advertising. Here's hoping Mobius gets to 'jet' off into the sunset this time. You know, if season 2 is the show's final installment.
Loki season 2: how will it impact the MCU?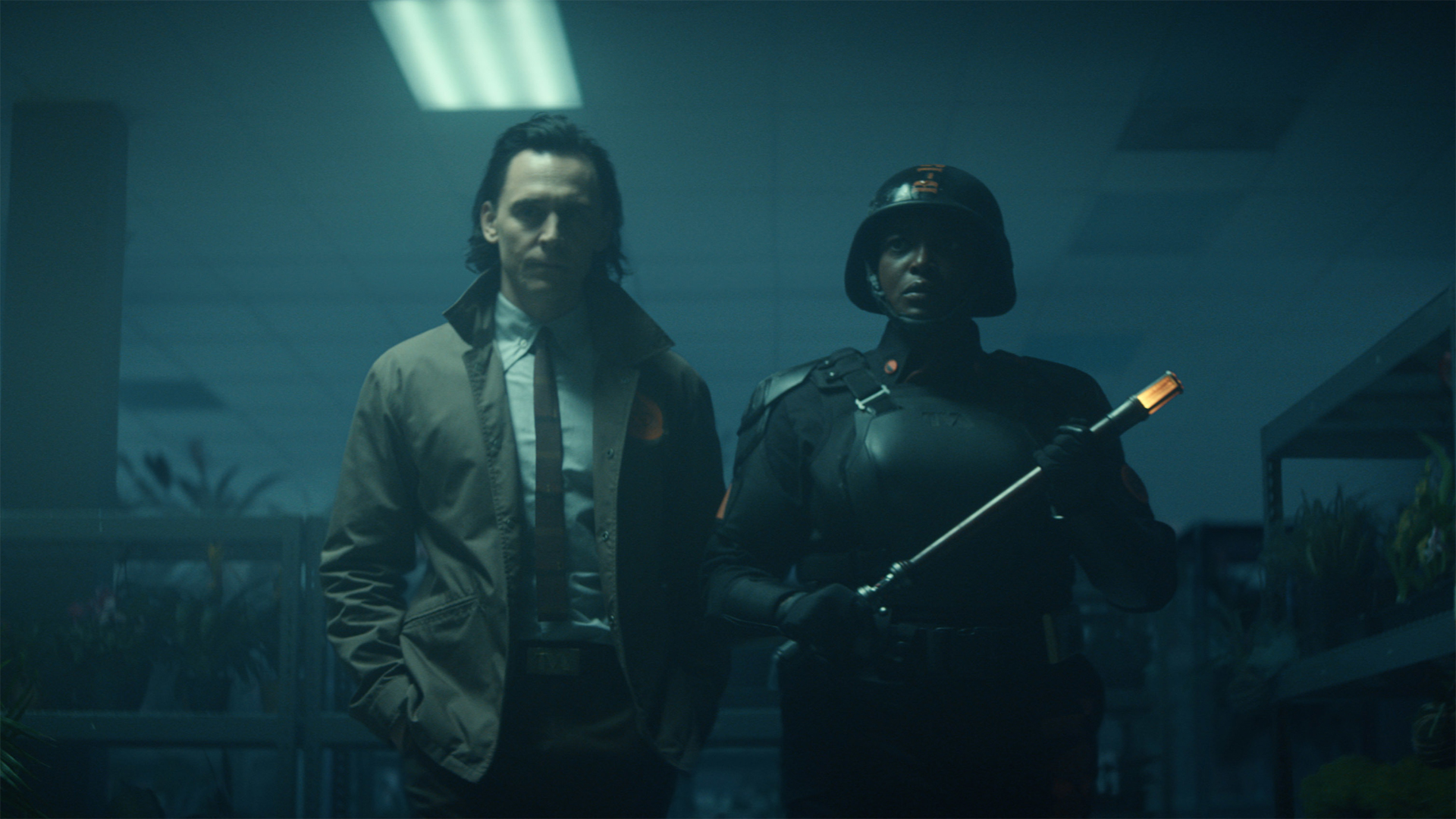 Marvel fans already know how important Loki season 1 has been for The Multiverse Saga. Marvel Studios president Kevin Feige doubled down on that in September 2022, saying Loki's second season connects all three phases together (per Marvel.com), so it's possible a third season could be greenlit for Marvel Phase 6.
Regardless of whether that's in the offing, the impact of Loki and Sylvie's actions is already being felt. Spider-Man: No Way Home was affected by universes colliding, while Doctor Strange 2 examined the multiverse (and incursions) in greater detail. The first season of What If…? was also loosely connected to Loki's first season, based on its exploration of alternate versions of MCU characters and the dimensions they inhabit. Lastly, Ant-Man and the Wasp: Quantumania finally introduced Kang the Conqueror and set up events regarding Avengers: The Kang Dynasty, which is currently scheduled for 2025 (expect this release date to change, though).
As for upcoming MCU projects, Loki season 2 could tie into the Fantastic Four's MCU debut. Comic fans will know that Kang is linked to Doctor Doom, the infamous Fantastic Four villain. So it's plausible that they could battle Doctor Doom and a Kang variant in their first MCU adventure, which is currently slated to arrive on February 14, 2025.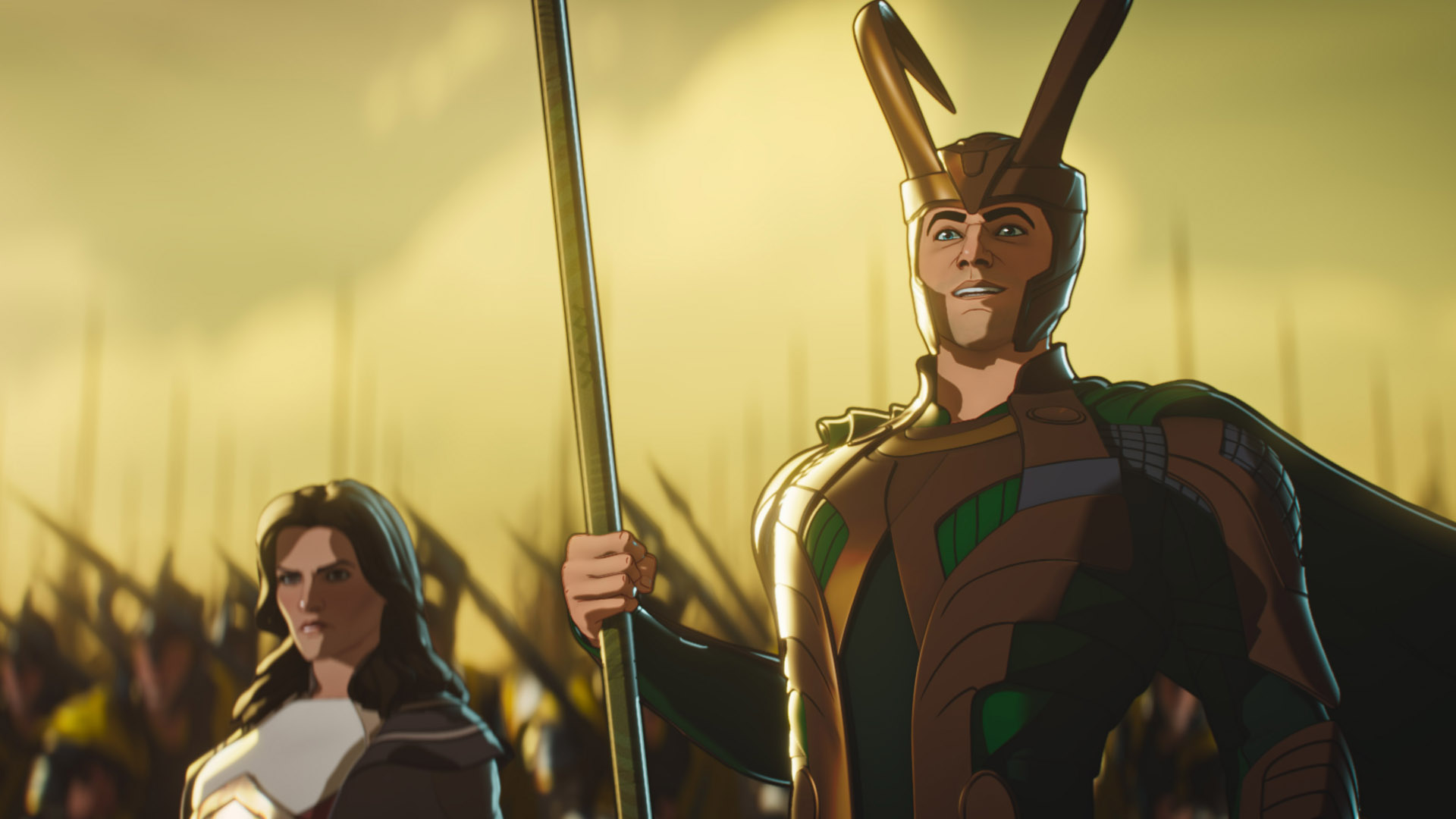 Armor Wars, which will star Don Cheadle as War Machine/James Rhodes, might link to Kang if Marvel decides to bring Iron Lad (another Kang variant) into the equation. In the comics, Iron Lad is the pseudonym of Nathaniel Richards, the descendant of Fantastic Four's Reed Richards. Nathaniel winds up becoming Kang Prime, aka the first iteration of Kang the Conqueror and his many variants. See? It all ties together.
Additionally, Armor Wars will follow on from Secret Invasion, which debuts on June 21, so Loki season 2 could also affect the Nick Fury-led series. Multiple Marvel leakers claim Loki season 2 could even impact Deadpool 3, with the multiverse offering a potential route into the MCU for the Merc With a Mouth and Hugh Jackman's Wolverine.
X-Men 97, a long overdue sequel to the beloved 1990s-era animated series, could have ties to the MCU's multiverse as well. If Deadpool 3 isn't a route into the MCU for everyone's favorite mutants, maybe this show will usher them into the MCU. It seems, then, that Loki season 2 (and its predecessor) have a lot to answer for when it comes to the multiverse's arrival and its wider impact on Marvel's cinematic multiverse.
For more MCU-based content, find out how to watch the Marvel movies in order. Alternatively, read up on where Loki season 1 was placed in our Marvel Phase 4 ranked article, or get the scoop on The Marvels, the final MCU film of 2023.