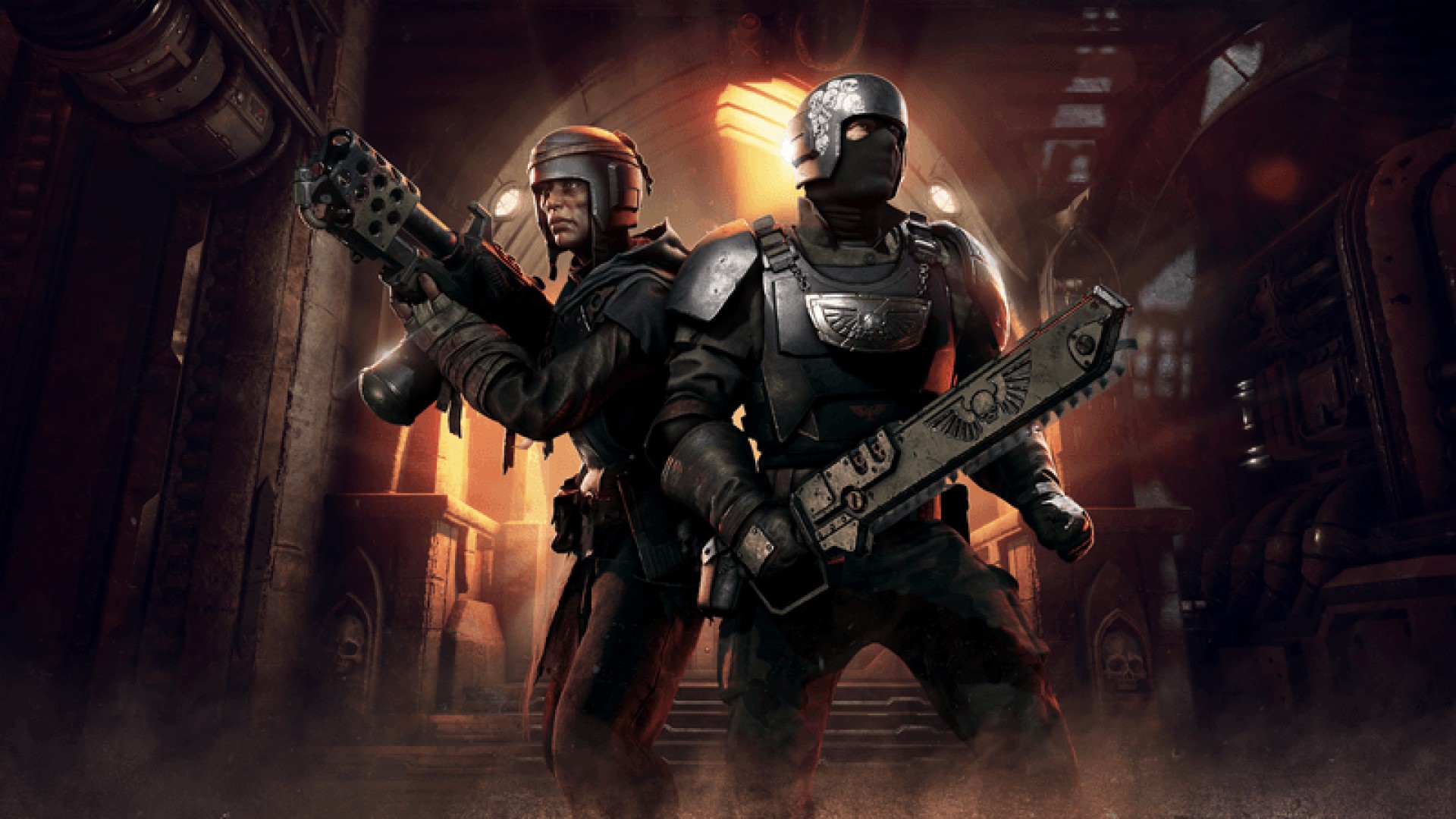 Warhammer 40,000: Darktide has received a large, free update which, in addition to adding new missions and enemies, has addressed ongoing problems with the title's cosmetics shop. 
Warhammer 40,000: Darktide, is a gloriously paced co-op gothic shooter, with a core gameplay loop that satisfies fans and newcomers alike. However, after the game's dodgy launch, Darktide attracted a great deal of scrutiny for its approach to cosmetics. Despite buggy performance and limited player classes, the title's microtransaction-fuelled cosmetic shop was running in full force. 
Naturally, this caused some consternation amongst the fanbase, eventually motivating Darktide developer Fatshark to pull the store while they worked on the game's infrastructure. 
With Darktide's latest update, Rejects Unite, Fatshark has aimed to address player concerns, while adding an impressive seam of new content. Though the microtransaction store is back, an entirely new in-game store has been added, allowing players to earn impressive cosmetic rewards through purely in-game means. 
The update has also added two new missions, a trio of community events, and a new boss monster: the Chaos Spawn. 
The Chaos Spawn is a massive, mutated monster covered in tentacles, maws, and other horrid appendages. Despite being bulky, the new boss is surprisingly fast and will keep even experienced Darktide players on their toes. 
The new community event is centered around unlocking the second new mission, as well as some free cosmetics. Though Archivum Sycorax is currently available, Chasm Termninus will require players to complete 900,000 missions as a community. 
Rejects Unite is the 10th major content patch for Darktide since its release back in November 2022. In the intervening months, the game has received a great deal of love and attention. While its gameplay fundamentals have always been excellent, the supporting systems and software infrastructure often felt unfinished and rushed in the early days. 
Though it's too early to tell if Darktide has "arrived" yet, the new changes do a great deal to bring the game up to speed. Though the game still lacks variety vis a vis playable classes, the prospect of unlockable cosmetics does a great deal to add a more visible sense of progression to the title's endgame.
It's all well and good to earn weapons with bigger numbers, but there's something special about unlocking a new, cool set of armor that'll impress your friends and irritate your rivals. The new cosmetics are an example of Fatshark choosing to show, not tell; and the game is far better off for it. 
Source link