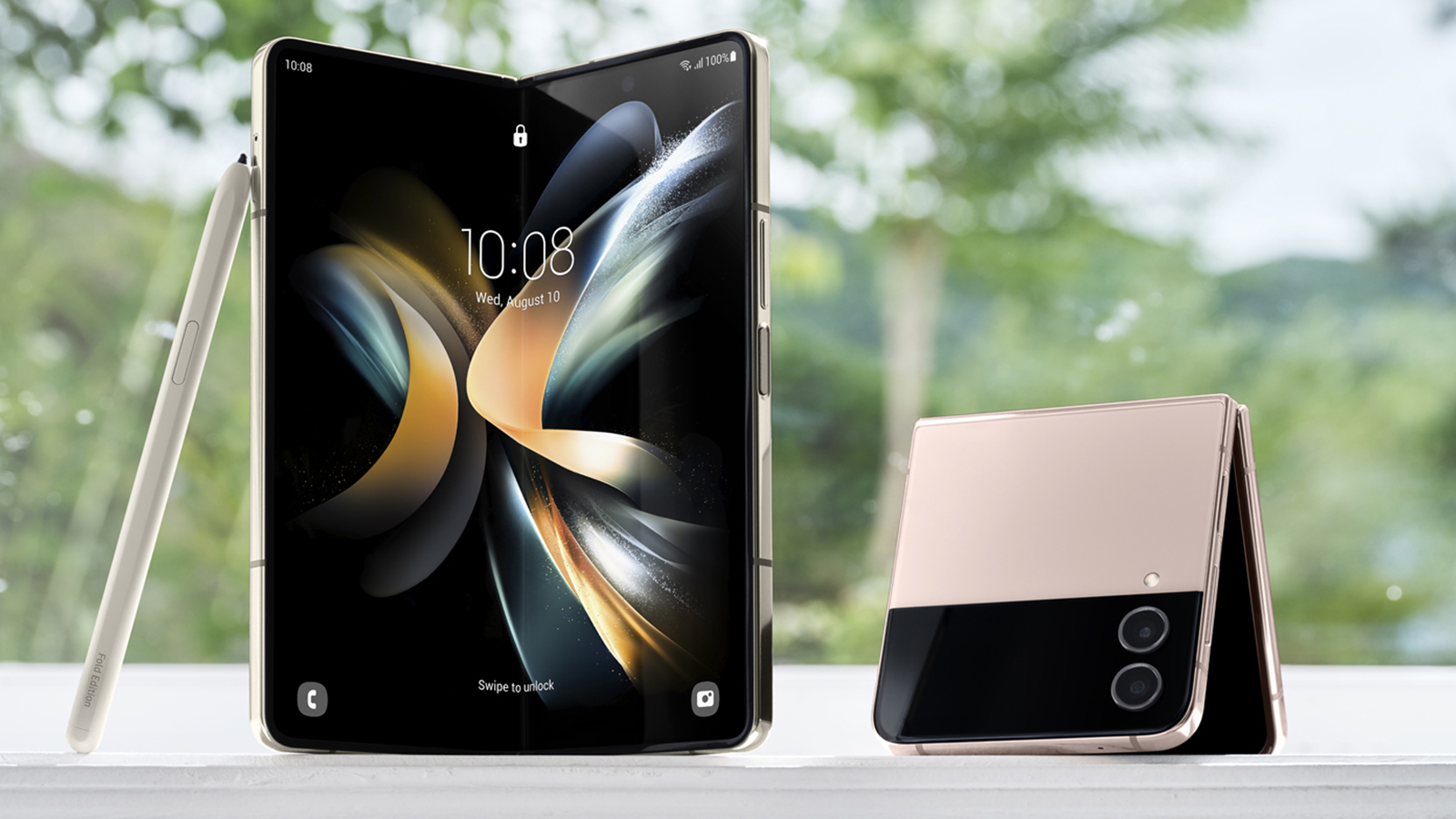 We now know quite a bit about the Samsung Galaxy Z Flip 5 and the Samsung Galaxy Z Fold 5 – but with the official unveiling not due until the end of July, there's time for a few more leaks and rumors yet… such as new colors for both foldable phones.
According to the usually reliable industry analyst Ross Young (via Android Central), a number of additional colorway options are going to be appearing on top of the ones that we've already heard about from previous leaks.
Bear in mind that as well as this being an unconfirmed rumor, we might not see all of these colors in every region. Samsung sometimes limits certain shades to certain parts of the world, while making other colors exclusive to its own website.
Some new Z Flip 5 colors:BlueGreenPlatinumYellowalong with the previous higher volume colors of Beige, Gray, Light Green and Light Pink. Also seeing Blue and Platinum on the Fold 5 along with the higher volume colors of Beige, Black and Light Blue.May 26, 2023
See more
Color us interested
The new colors for the Z Flip 5 are said to be blue, green, yellow and platinum, to go with the beige, gray, light green and light pink ones we're already aware of. If you're interested in this flip phone, it sounds like you'll have a lot of color options to choose from.
As for the Z Fold 5, Young says that the "higher volume" colors will be beige, black and light blue, with a darker blue and platinum also available in smaller quantities. That means some familiar colors and some new colors for both handsets.
While the Samsung Galaxy Z Flip 4 and Samsung Galaxy Z Fold 4 launched in August 2022, the rumor is that the Unpacked showcase is going to get brought forward to the end of July this year – so watch this space for updates.
---
Analysis: broadening the appeal
Extra colors might not seem as important as, say, processor speed or camera sensor quality – but the different shades that a smartphone is available in can make a difference to how broadly it appeals to different groups of people.
That's perhaps even more the case when it comes to the Galaxy Z Flip 5 and the Galaxy Z Fold 5. A lot of people are going to be buying a foldable phone because of its form factor and its aesthetic, and the colors a phone is available in play into that.
You only need to look at Apple, and the way it's started to introduce a new iPhone color six months after its launch, to see that additional colorways can give sales a kick – even if they don't sell as well as the main colors.
We'll have to wait and see what Samsung does with colors for these foldables, and which markets each color is available in – but it's something to look out for at the grand unveiling, alongside the long list of specs and features.