The original Nothing Phone 1 is an important independent launch, if only because the phone world is dominated by so few players. With the Nothing Phone 2, founder Carl Pei hopes that lightning will strike again and again, and this time it looks like he is bringing more of his winning original OnePlus formula to the upcoming handset.
Even though Nothing is a smaller player in the phone market, it has some big name tech investors backing the company, including former Apple and Next executive Tony Fadell. Nothing CEO Carl Pei built OnePlus from the ground up into Oppo's performance brand, and founded Nothing when he left.
OnePlus started as a bargain phone company offering handsets with premium performance. It sacrificed some camera specs and durability features like water resistance in favor of faster chipsets and dazzling displays.
The original Nothing Phone 1 looked more like a design concept, and the cool lighting and software features stood out, but performance was seriously lacking. The next Nothing Phone 2 looks to change that formula and compete more directly with serious flagship phones.
The first Nothing Phone also launched in limited markets, without US availability. Even though Nothing offered the phone to the US in a beta program, local carriers were hesitant to sing its praises without proper local testing. This year, we know the Nothing Phone 2 will launch more widely, and Pei has hinted that the US market will be a top priority for the company.
Cut to the chase
What is it? Nothing's sequel to its design stand-out, now with more power
When is it out? This 'summer'
How much does it cost? The last 1 was cheap, but this one is more powerful, so…
Nothing Phone 2: release date and price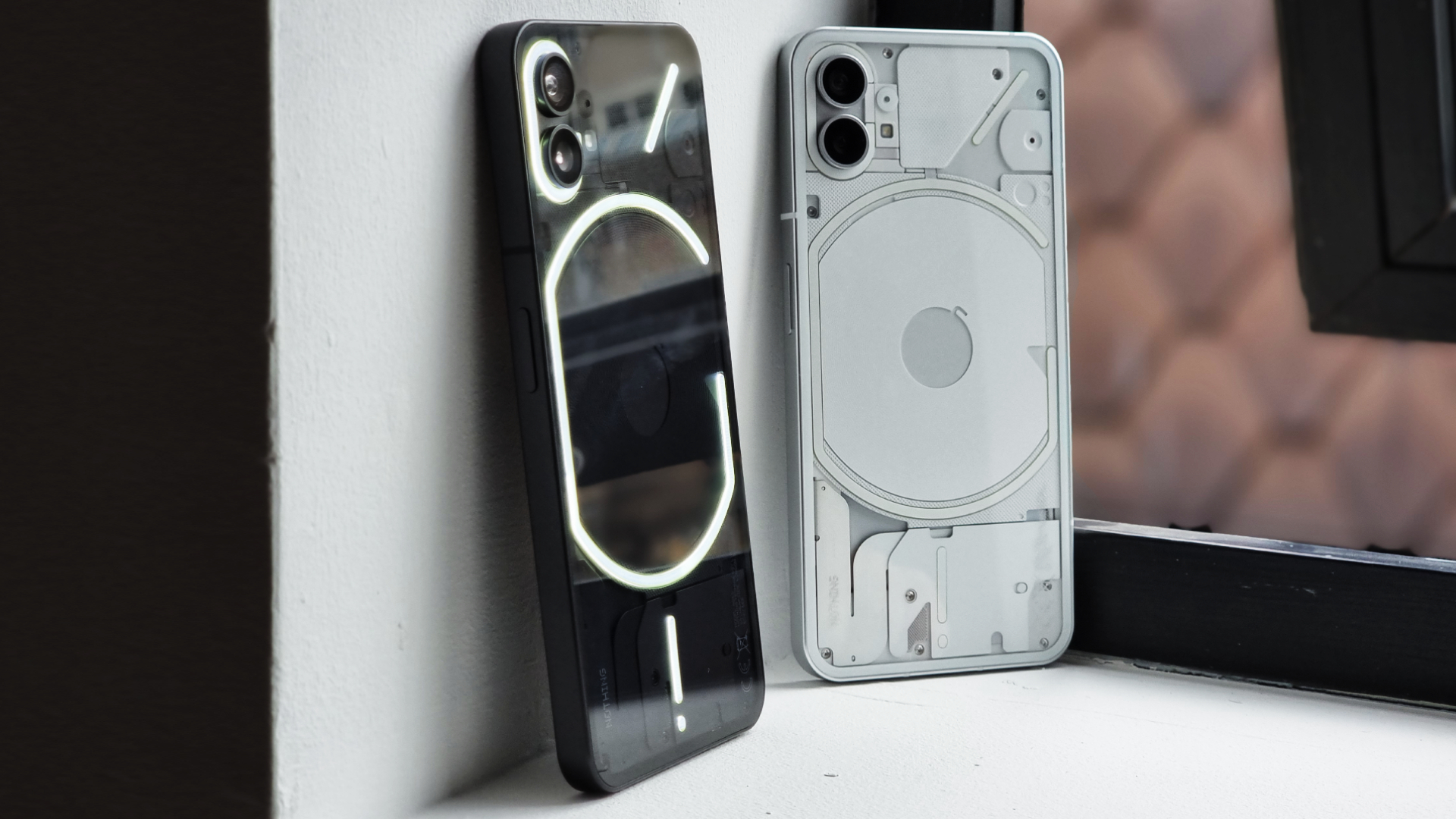 The first Nothing Phone 1 arrived in July, 2022, and it looks like the Nothing Phone 2 will arrive around a year later, unsurprisingly, as Nothing itself has confirmed that the phone will land this 'summer'.  Later, it went so far in an interview with Forbes as to clarify that it would be launching in July 2023 – a year after the initial Nothing Phone 1 launch.
Premium. Phone (2) is coming summer 2023. Sign-up for updates: https://t.co/FEJL4Jb2Aw pic.twitter.com/Nj8YONbYvmMay 3, 2023
See more
The original Nothing Phone 1 was available for £399 / €469 / AU$749 when it launched, with no US availability. The phone was briefly available under a so-called 'beta' program in the States, and you could buy the model with 8GB of RAM and 128GB of storage for $299. The company's site shows no models are currently available to US customers, however. 
Nothing CEO Carl Pei has said that not only will the Nothing Phone 2 launch in the US, he expects the US market will be a priority for this upcoming phone. What does that mean? It means support for more US 5G bands than the Nothing Phone 1, hopefully, because the original phone didn't work properly on every US network. 
We don't have specific specs for the next Nothing Phone, but we're hearing 12GB of RAM and 256GB of storage are likely, at least in one configuration. Many premium-bargain phone makers are consolidating the model variations, so hopefully every Nothing Phone 2 will come with plenty of RAM and storage. 
Nothing Phone 2
Nothing Phone 2: design and display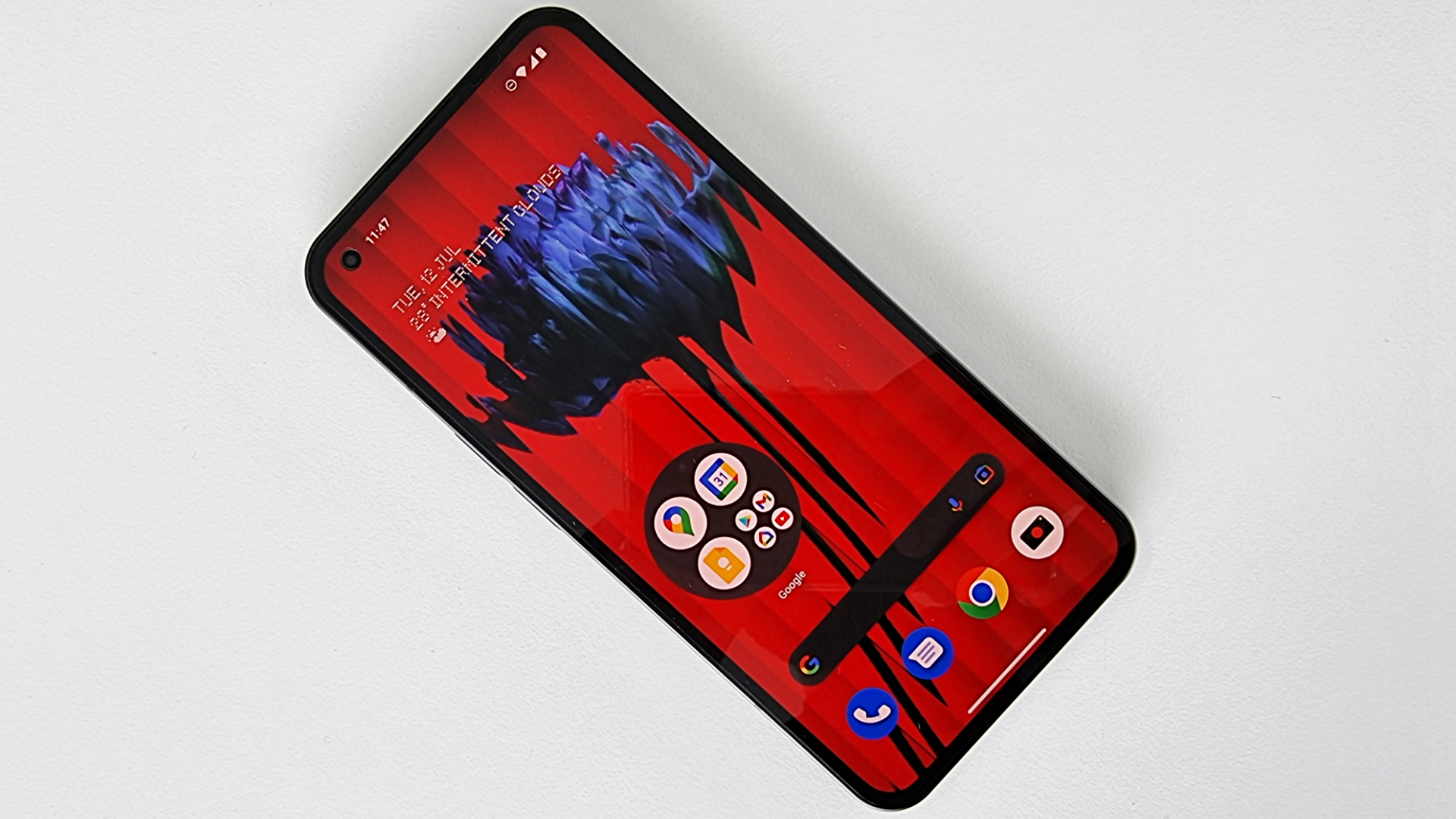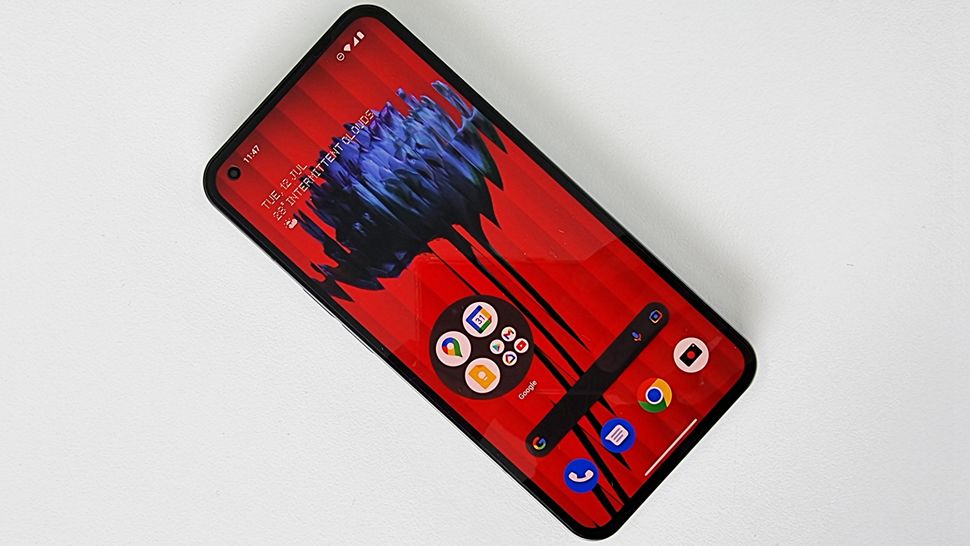 The biggest mystery about the Nothing Phone 2 should be the design, because the design of the Nothing Phone 1 and its unique design features were the standout reason to buy the phone. We don't know if Nothing will keep the same sort of lighting features, evolve into something more advanced, or try something entirely new. 
Rumors suggest that the next Nothing Phone will get a slightly larger display, up to 6.67 inches from the original 6.55-inch screen. If the resolution doesn't also increase, that would mean the display will be slightly less sharp, but it shouldn't be noticeable. We're also hearing the Phone 2 will refresh at 120Hz, like the original Nothing. 
Otherwise we don't know if there will be significant new design improvements. The original Nothing Phone 1 was only IP53 water resistant, which is good for a light splash but not a heavy downpour. It used Gorilla Glass 5, which was Corning's best glass in 2016. Phones today need to be much more durable all around. 
In any case, rumors of the new design will also give us an idea of the phone's expected launch and availability. We generally see near-final phone design around three months or so before launch, and the fact we haven't gotten any good hints yet could mean that we have much longer to wait in 2023. 
Nothing Phone 2: camera and battery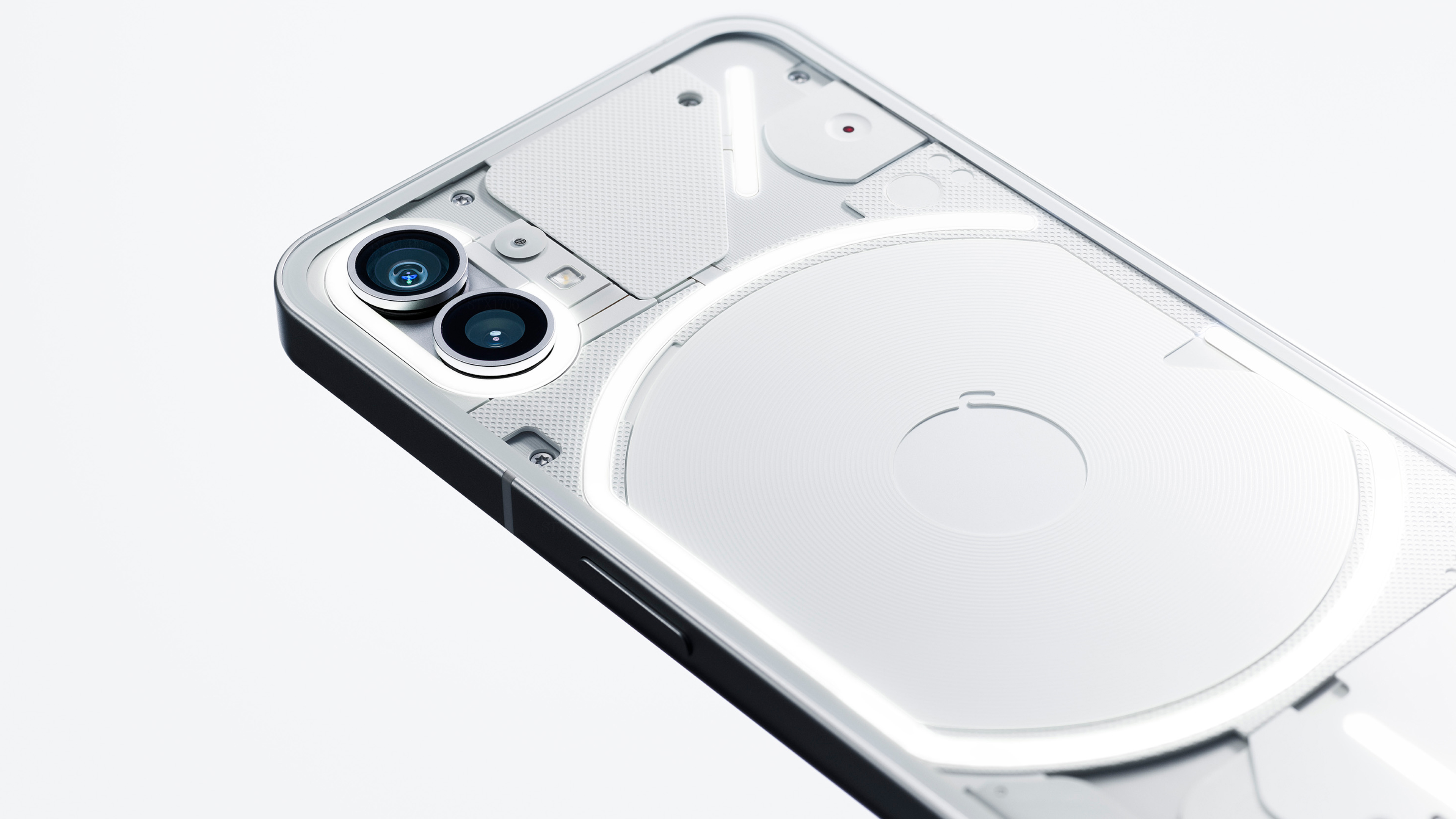 One of the earliest leaks we heard about the upcoming Nothing Phone 2 suggested that it would have a new camera lens and sensor, in addition to the two 50MP cameras on the Nothing Phone 1. The next phone should get a third camera at the same resolution, though we don't know anything more about its capabilities. 
The Nothing Phone 1 had a wide and an ultrawide camera, so it would make sense for a successor to get some level of zoom photography. Even a 3X zoom would be welcome, both for longer reach and better portrait shots. We also haven't heard if the sensors themselves will get an upgrade for the next generation. 
What sensor Nothing chooses for its new addition could make a dramatic difference. In our Nothing Phone 1 review, we noticed that the wide camera, which apparently uses a common Sony sensor, performed much better than the ultrawide camera. The latter packs the same 50MP, but on a much smaller sensor, so those pixels collect less light. 
In other words, the Nothing Phone 2 could use better sensors on the secondary cameras, not just more sensors. 
The selfie camera is rumored to double in resolution, from the 16MP shots on the Nothing Phone 1 to a new 32MP sensor for the Phone 2. The original phone situated that selfie camera in the upper left corner of the display. We're not sure where the new selfie cam will find itself.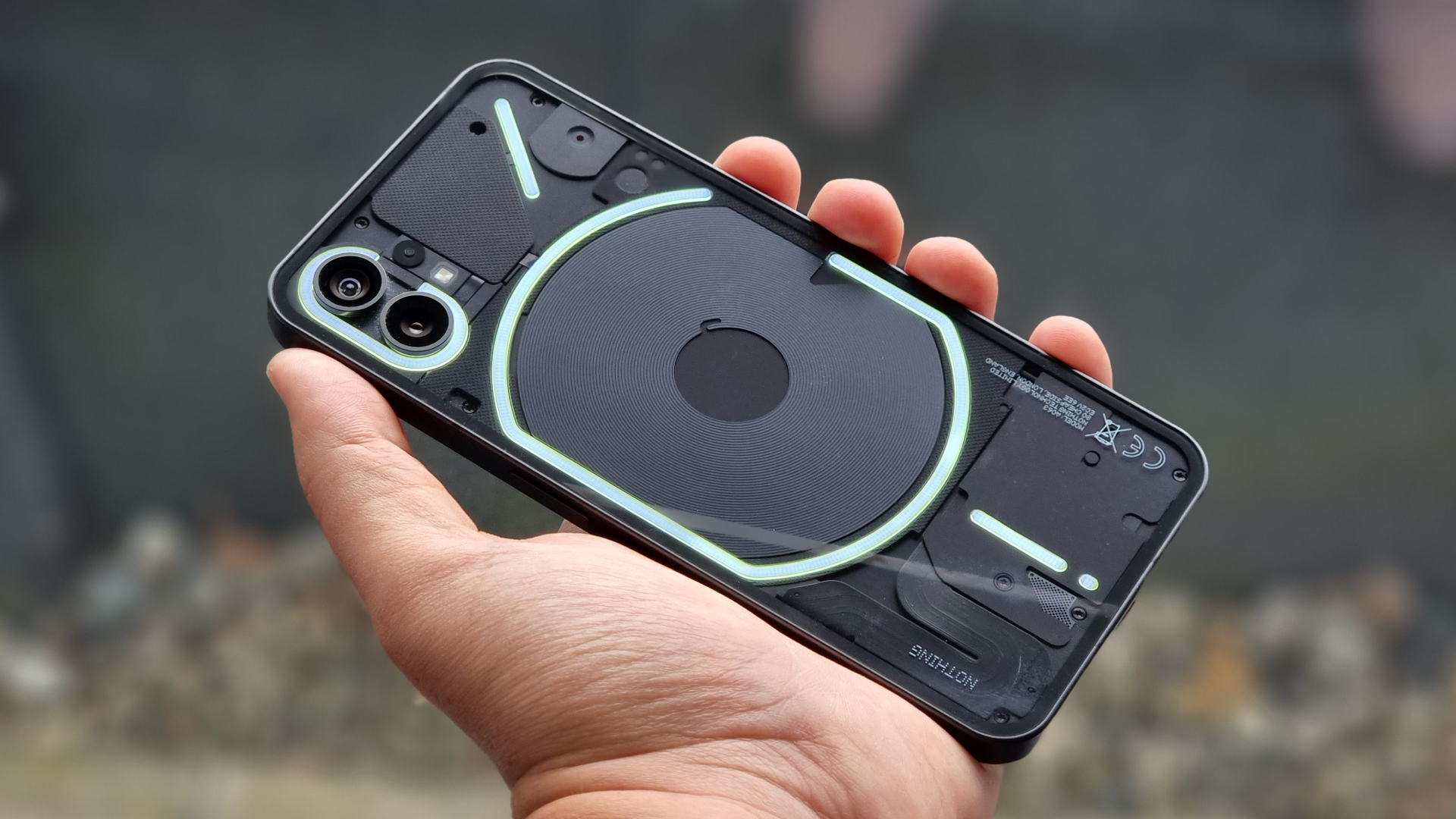 For the battery, a bigger display means more room for a bigger battery, and we're hearing the modest screen increase will also bring a modest battery boost. The cell should step up from 4,500 mAh to 4,700 mAh, a marginal increase that Nothing confirmed would be happening in the above-referenced interview with Forbes. Combined with the Snapdragon 8 Plus Gen 1 which delivers excellent performance and efficiency, Nothing seems to be aiming for a sweet spot here without compromising too much on power as it did last year. 
Thankfully, we're hearing that Nothing could boost its charging prowess, and the new phone could double the wattage to a 67W wired charging rate. That should provide a full charge in less than thirty minutes, if Nothing Phone 2 charges at a comparable rate to competitors. 
Nothing Phone 2: specs and features
While the original Nothing Phone 1 was all about design, delivering middling performance with a low price tag to match, the Nothing Phone 2 will get an upgrade. Qualcomm executives recently dropped blatant hints that the Nothing sequel will get 2022's best Snapdragon, the Snapdragon 8 Plus Gen 1. 
If you're worried that the Nothing Phone 2 won't stand up against 2023 flagships with the Snapdragon 8 Gen 2 platform, remember that powerhouse phones like the OnePlus 10T and the Galaxy Z Fold 4 premiered with Qualcomm's updates Gen 1. It will provide a serious boost over the Nothing Phone 1's Snapdragon 778 mid-range chipset. 
"Snapdragon 8 Plus Gen 1 is a proven processor. It has been thoroughly tested and continuously optimised through numerous updates since its introduction a year ago. We prioritise user experience over being first in the specs race," Pei said in an interview. "Also, the latest technology comes at a cost which isn't always justified from a user benefit standpoint. Choosing Snapdragon 8+ Gen 1 ensures that Phone 2 remains accessible while delivering a significantly improved experience compared to Phone 1."
Aside from all those little bits of confirmed information, the rest is up to speculation. We can be sure the Nothing Phone 2 will run the Nothing OS on top of Android, likely Android 13, as the timing suggests the phone will launch before developers would have a chance to test and upgrade Google's next Android iteration. 
The primary feature on the Nothing Phone 1 is the LED array on the back of the phone, which can be lit in a variety of patterns to display specific notifications, show your battery and charging levels, or provide a light for the camera. It would be nice to see Nothing take this a step further, and it would be a shame if the signature LED lighting were abandoned for a next generation. 
Swipe to scroll horizontally
Nothing Phone series specs

| | Nothing Phone 1 | Nothing Phone 2 (rumored) |
| --- | --- | --- |
| Dimensions: | 159.2 x 75.8 x 8.3mm | 161 x 74.5 x 8.3mm |
| Weight: | 193.5 grams | 200 grams |
| Main display: | 6.55-inch, 1080 x 2400, 120Hz, HDR10+ | 6.67-inch, 1080 x 2400, 120Hz |
| Chipset: | Snapdragon 778G+ | Snapdragon 8 Plus Gen 1 |
| RAM: | 8GB / 12GB | ?? / 12GB |
| Storage: | 128GB / 256GB | ?? / 256GB |
| OS: | Nothing OS 1.5.3, Android 13 | Nothing OS, Android 13 |
| Primary camera: | 50MP, f/1.9, 24mm, OIS | 50MP |
| Ultrawide camera: | 50MP, f/2.2, 114-degrees | 50MP |
| Telephoto camera: | N/A | 50MP |
| Front camera: | 16MP, f/2.5 | 32MP |
| Battery: | 4,500 mAh | 4,700 mAh |
| Charging: | 33W wired, 15W wireless | 67W wired |
| Colors: | White, Black | ?? |