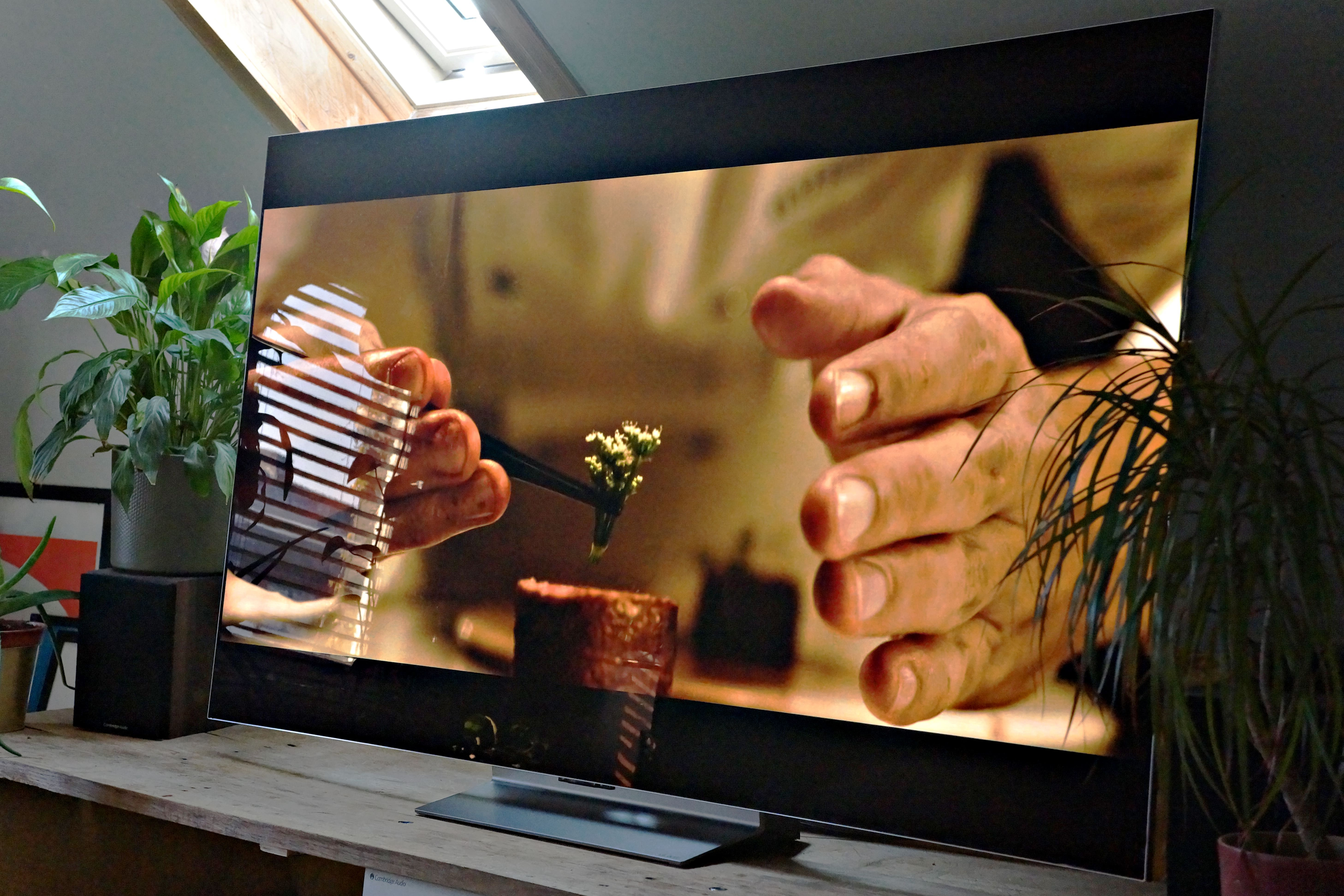 Good news for anyone holding out buying one of the best OLED TVs – the premium panel technology looks set to get much cheaper in the following year.
A new report by market analysts at DSCC has said that increased efficiency and yield by OLED TV panel factories should push down production costs even further in the months ahead (via FlatpanelsHD), meaning that price of the TVs themselves could drop.
The report says production costs per 55-inch OLED panel (for the 'white OLED' models made by LG Display, and used in the vast majority of OLED TVs, including the LG C3 OLED and LG G3 OLED) should reduce by around 20% this year, compared to 2022, with a similar drop for production costs in 2024. Forecasted costs seem somewhat stable for 2025-26, though there'll no doubt be revisions as we get closer to the time.
Next year is when we're likely to actually see the effects of this – the prices will drop over the course of this year, meaning that TVs made in the new year will benefit the most from the fall. It's possible that this will have an effect during 2023 – especially towards the end, during sales season – but there's no guarantee.
In some sense, this is a return to normalcy, as production costs actually rose for OLED panel manufacturers in 2022, due to low demand following the pandemic, during which a huge number of people upgraded their TV. 
And while we can't be sure every saved dollar will be passed onto consumers – these are businesses, after all – it can only be good news for those after a high-quality OLED screen who have been waiting for prices to dip low enough.
OLED TVs have gotten gradually cheaper over the past few years, to the extent that buying an OLED for a three-figure sum (under $1,000, we mean) no longer seems like a shocking discount. But then it stopped dropping, and some of the few super-cheap OLED TVs disappeared – there's no successor to the LG A2 in the US and UK this year, for example. So we hope this brings back price drops and budget buys.
QD-OLED gets even more competitive
Even better news for OLED fans is that we should also expect Samsung's rival QD-OLED TV panel technology to come down in cost as the company ramps up production.
The DSCC predicts that 65-inch QD-OLED panels will drop 30% in costs, thanks to increased utilization of existing factory lines and higher overall yield (from 68% to 84%) as processes improve – basically, they'll become much more efficient to produce, bringing down the cost of each panel.
Samsung QD-OLED panels currently cost a lot more than most regular OLED panels, meaning the likes of the Samsung QN95C TV are very premium – but this could help the bright and beautiful quantum dot panels get closer to mid-range prices.
Samsung, of course, is reportedly inking a deal with LG Display to buy regular OLED panels en masse, to expand its OLED TV offering beyond these quantum dot-enabled flagships, so there's no clear loser either way. But if you've been eyeing up the best TVs with a limited budget in mind, these high-spec technologies should only get more affordable next year.
Source link