Well, Warner Bros. Discovery (WBD) wasn't hoping for a rocky start to life for its newly launched Max streaming service – but that's exactly what's happened.
The super streamer, which replaced HBO Max, one of the best streaming services, today (May 23), has been marred by a persistent log-in problem that's preventing returning HBO Max users and new subscribers from accessing its suite of content.
Earlier today, I attempted to sign into the new platform to see what was available to stream, how Max's new user interface compares to its predecessor, and more. However, after trying to log into our account, I was met with the obligatory ' Something went wrong, please try again' message.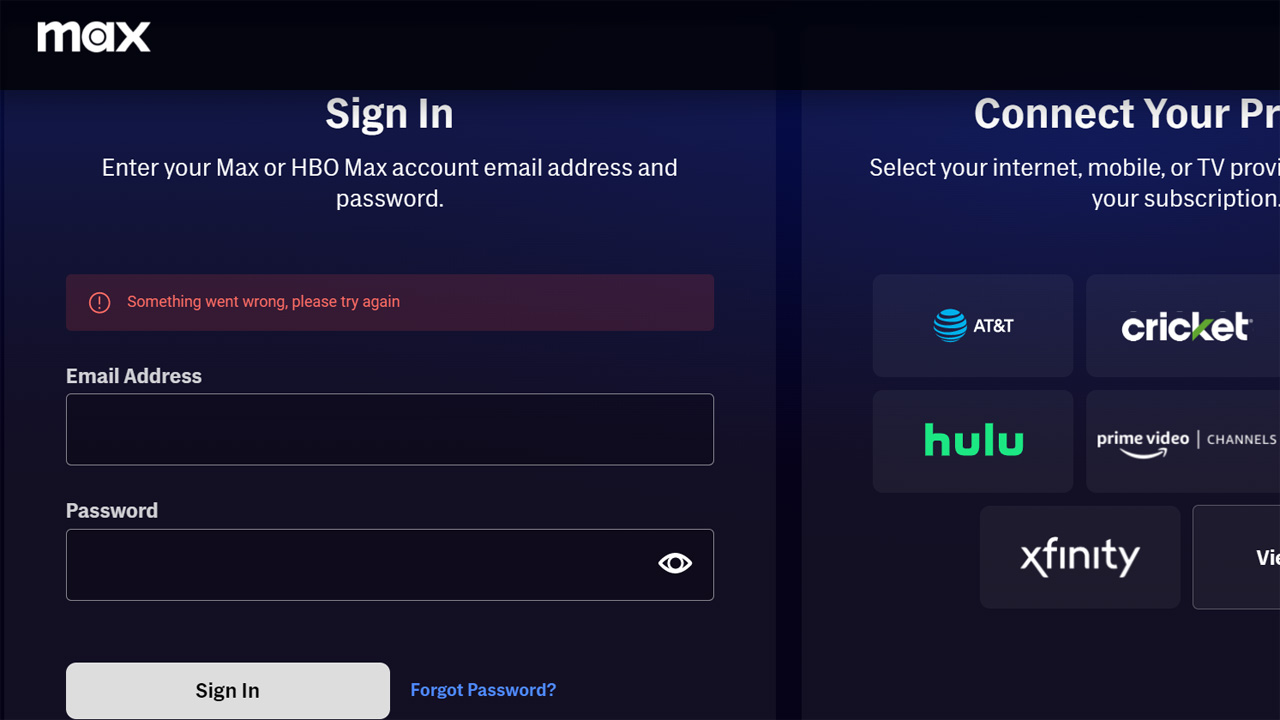 Initially, I didn't expect to be met with this error message. There were no issues with entering my account details – i.e. my email address and password. Upon signing in for the first time, though, I was asked to complete a couple of bot-resistant puzzles to confirm it was me who was signing into my account.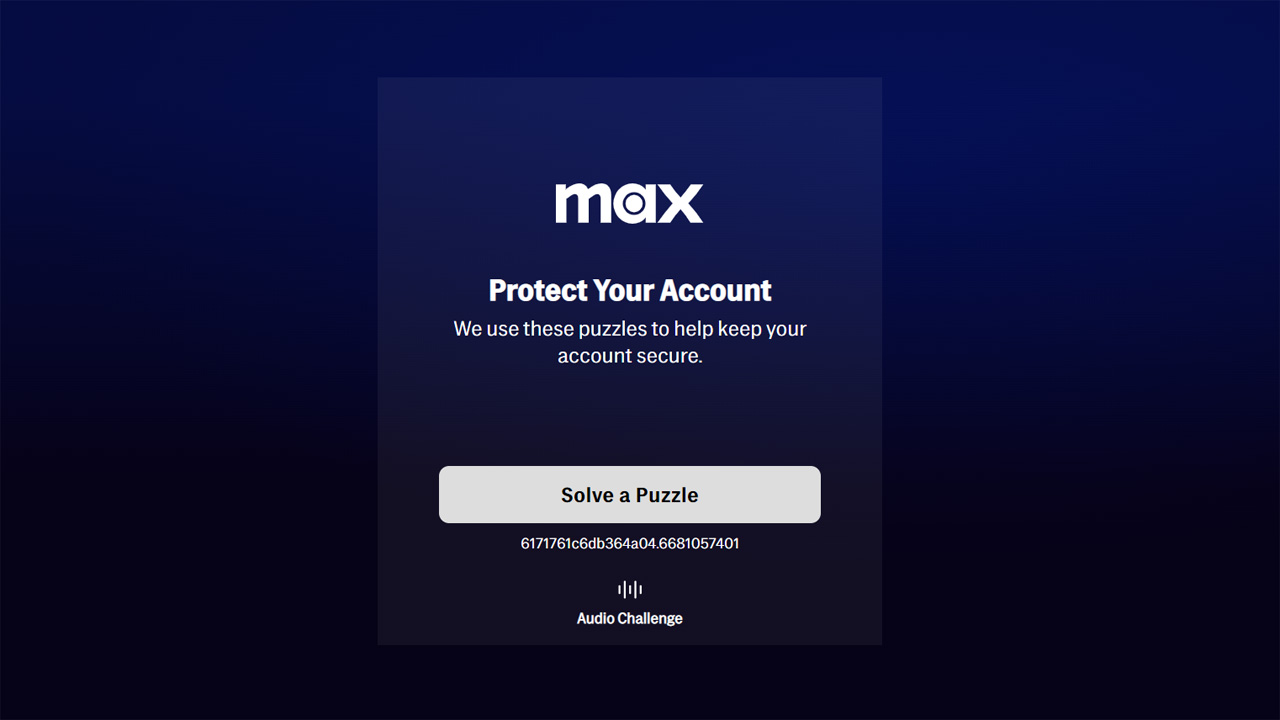 The puzzles, of which there are two to choose from, aren't very difficult to solve. But you can restart them at any point if you mess up. 
So, what are they? One is an audio-based puzzle, which tasks you with picking out the animal sound out of three noises that play through your speakers or headphones. The other is an image-based one, which asks you to rotate an animal in the direction that a wooden hand is pointing. See the image below for an example of what I mean.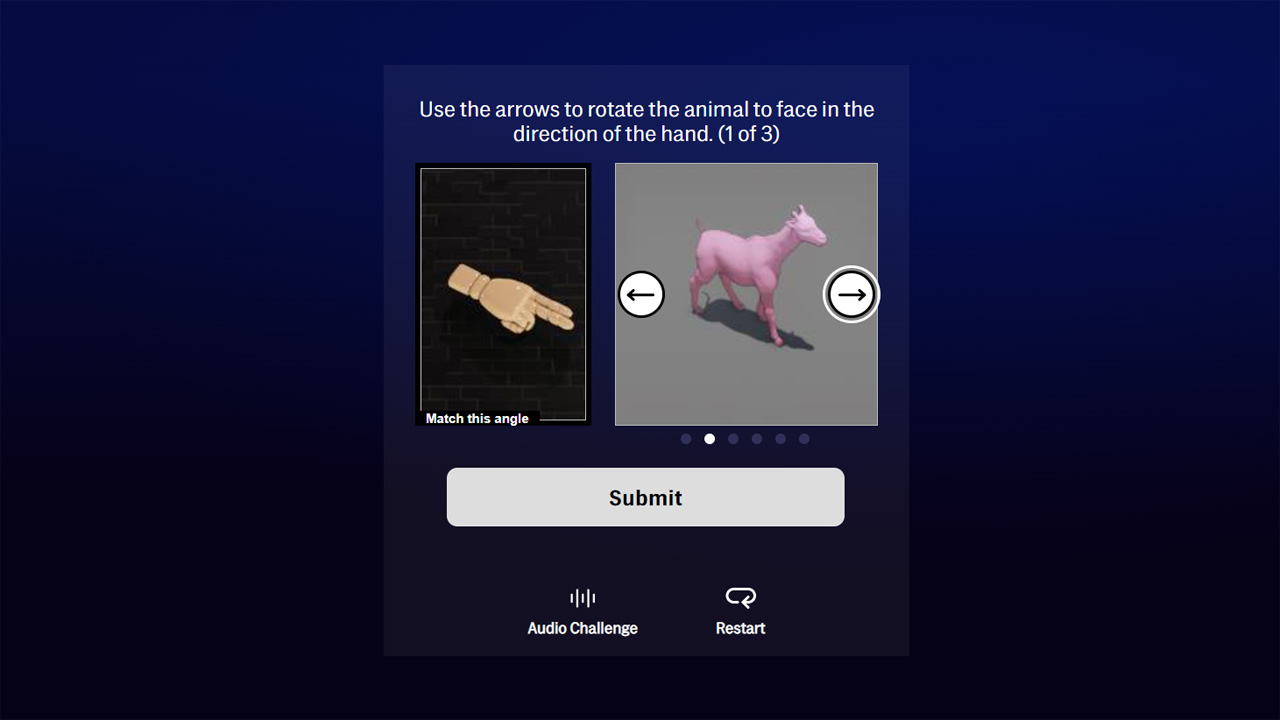 Successfully complete three of these puzzles in a row and you'll be met with a 'Success!' message, indicating you've been signed in.
Or so you would hope. Despite completing the visual and audio challenges on multiple occasions, I was constantly met with the log-in error at every turn, meaning I've been unable to access my Max account since yesterday (May 22).
I'm not alone, either. A quick look at Max's Down Detector page indicates that many other users are suffering a similar issue, which usually means there's a major server problem on WBD's end. It's likely that the amount of people trying to log into the new streaming platform has (sorry) Max-ed out server capacity, ensuring that the rest of us can't sign in.
Frustratingly, it appears that not everyone is impacted by this log-in error. Two of TechRadar's US-based staff confirmed that they're able to log into the HBO Max and Max apps on Apple TV 4K and their smartphones. It could be, then, that the Max log-in error is only affecting those of us who are trying to sign in via a web browser, such as Google Chrome or Firefox.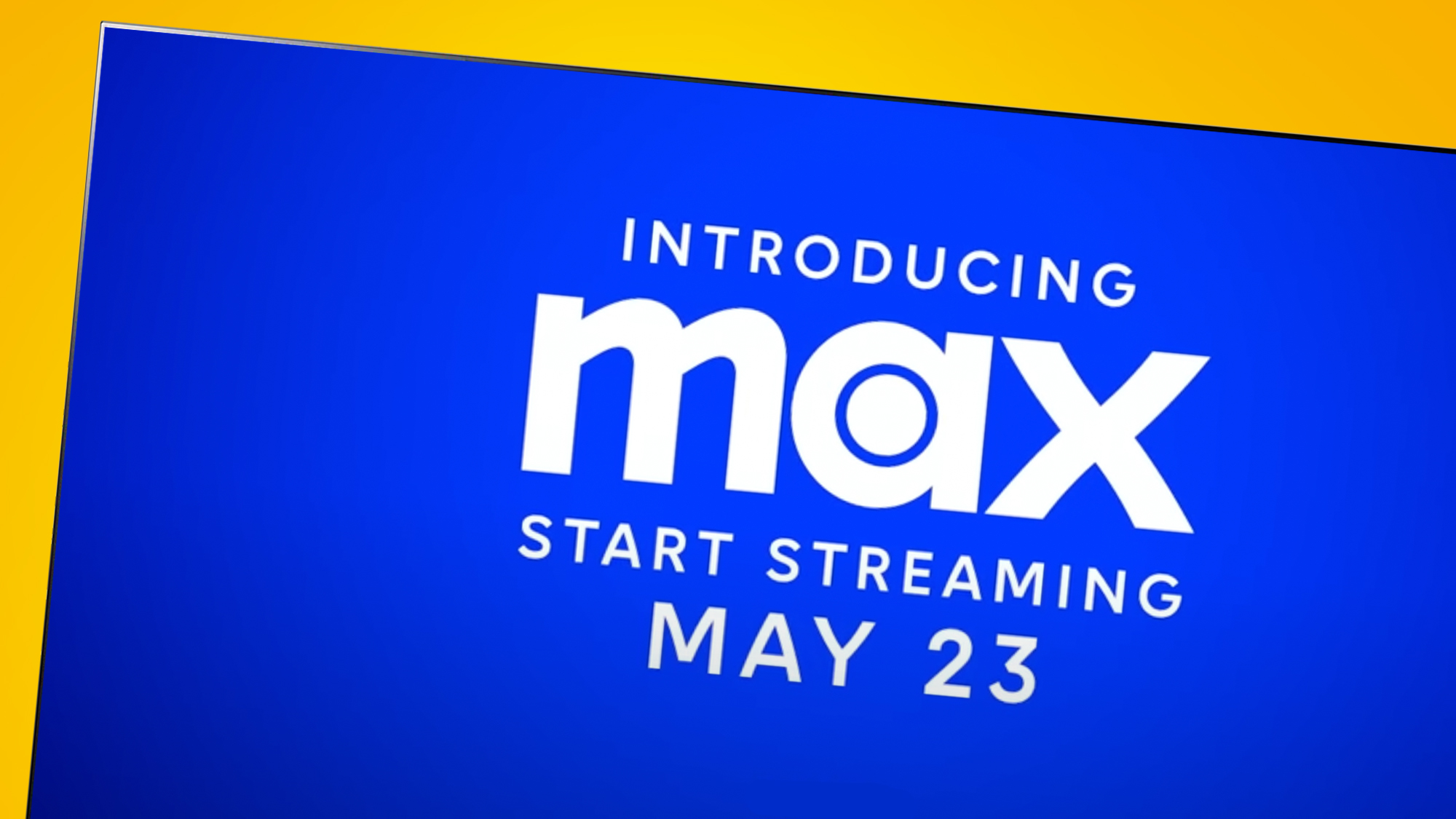 It's likely that Max's servers will stabilize themselves over the next few hours, and I suspect WBD is working around the clock to increase server capacity to allow more people to try out the platform on launch day.
Unfortunately, there haven't been any updates from the Max Help Twitter account, or any of its sister social media channels, to indicate that there are any issues with logging into Max or when they might be resolved. I've reached out to WBD for a statement and I'll update this article if I hear back.
In the meantime, there's plenty of Max-based reading you can do instead. Get the lowdown on seven things HBO Max users need to know about the switchover, how much a Max subscription costs, read our guide on the best Max shows to stream as soon as you can log in, and see which new Max movies and TV series are worth watching on launch day.