Final Fantasy 16 launches in June, and from what we've seen, it's going in a new direction for the series. 
Final Fantasy 16 will double down on action when compared to its predecessors, and after getting our hands on it recently for a Final Fantasy 16 preview, our initial skepticism has since turned to love. It's certainly a far cry from the turn-based battles of earlier games but isn't too far out of line with the combat shown off in Final Fantasy 7 Remake and Final Fantasy 15. 
While we wait for more on Final Fantasy 16, here's everything we know about the game so far, from the latest trailers to a look at gameplay. As new details come to light, we'll be sure to update this page.
Final Fantasy 16 : cut to the chase
What is it? The next mainline single-player Final Fantasy title
When can I play it? June 22, 2023
Which can I play it on? PS5 (PC could follow)
Final Fantasy 16 release date and platforms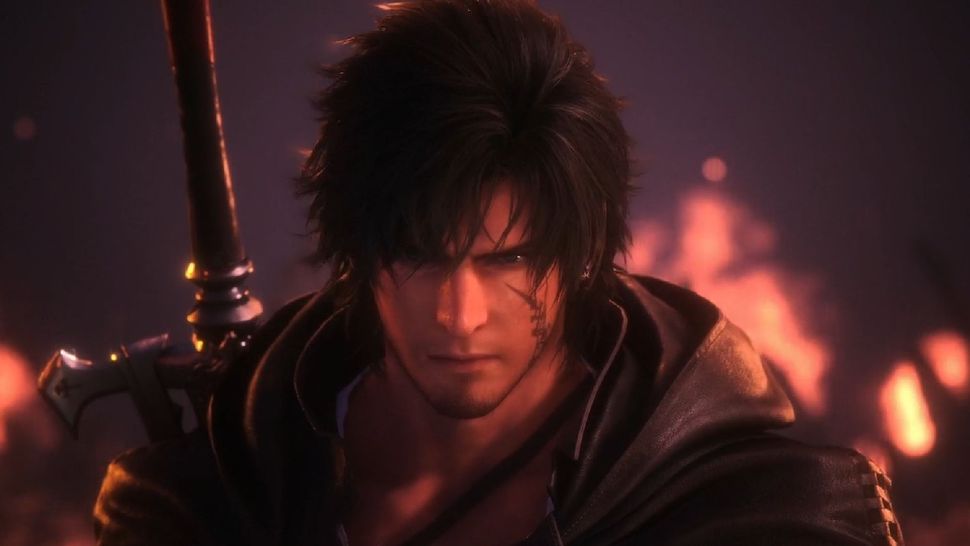 Final Fantasy 16 will launch June 22, 2023 on PS5. This was confirmed at The Game Awards 2022, alongside a brand new trailer. This puts it among some stiff competition, given that Diablo 4 just revealed a June launch date as well.
Sony has now confirmed that while Final Fantasy 16 is indeed a PS5 exclusive, it's only as such for 6 months. It will likely be announced for PC platforms shortly afterwards. This information was included in a recent trailer.
Final Fantasy 16 trailers
Latest trailer
The latest trailer dropped at 2023's PlayStation State of Play event and offers a 25-minute long breakdown of Final Fantasy 16's gameplay. It's a massive trailer and covers the battle system, loadout customization, side-quests, world exploration, and much, much more. 
Perhaps most exciting of all, however, are the Eikon battles shown off in the preview. It's great to see what the climactic clashes between Final Fantasy 16's monstrous summons will be like to play.  
More trailers
We've included some key Final Fantasy 16 trailers throughout this article you can find all the FF16 trailers that have been released to date on Square Enix's official YouTube channel.
Final Fantasy 16 story and setting
We now know that Final Fantasy 16's story and adventure will take place in a land called Valisthea. 
The world is tied to six different Mothercrystals, which have been around for generations. During this time, six powerful nations have risen up around the Mothercrystals and each place now lives in relative peace. As is always the case with Final Fantasy, the blessings bestowed by the Mothercrystals has allowed these powers to thrive, and their people to live in comfort. 
Of course, we also learn that the crystals have been the cause of "countless wars", which eventually formed the six nations now in the game: the Grand Duchy of Rosaria, the Holy Empire of Sanbreque, the Kingdom of Waloed, the Dhalmekian Republic, the Iron Kingdom, and the Crystalline Dominion.
Each place views the world differently and, obviously, this leads to some political disagreements between the nations. However, we know that the emergence of something called a "Blight", which is spreading across the land, is making these different powers desperate. This is probably where we will begin the game; in the midst of this turbulent time.
In a radio interview (via Kotaku) producer Naoki Yoshida said that while Final Fantasy 16 is going to be "action-oriented" it's "turning into a Final Fantasy that features both story and action."  According to Yoshida, steps are being taken to accommodate players who prefer story to action, saying, "We strongly want people to enjoy the story, so we're preparing a mode for those who want to focus on the story".
It seems that the story might touch on more mature themes, as he added, "I think that when you become an adult, you also understand suffering. And so, people who have grown up on Final Fantasy, also know the real world. But even then, they want to once again enjoy fantasy. They can get something out of it and are able to contemplate things. I'm thinking I'd like to make this a theme [for the game]." 
Final Fantasy 16 gameplay
Final Fantasy 16 is an action RPG, meaning you shouldn't expect the turn-based combat of older entries, it's more akin to Final Fantasy 15 instead. We're also aware that Final Fantasy 16 won't be open world, but Naoki Yoshida confirms it will "find inspiration" from them.
Clive Rosfield is the main protagonist and he'll be joined by a series of AI-controlled companions in battles. The teaser website explains that he's the firstborn son of the Archduke of Rosaria and he's in charge of protecting his younger brother Joshua, who happens to hold the Dominant of the Phoenix. 
Thanks to Joshua's link to the Eikon Phoenix, Clive has been bestowed the Blessing of the Phoenix, giving him the ability to use some of the eikon's flame and power to make himself stronger. As the story unfolds, we're told that Clive is "swept up into a great tragedy."
Finally, Jill Warrick is the young girl we first meet in the initial trailer. She's friends with Clive and Joshua because, an early age, she was taken from her homeland in the Northern Territories—a nation that swore loyalty to the Grand Duchy of Rosaria—to broker peace between the two powers.
You'll recognize the term eikon if you've played Final Fantasy 14: A Realm Reborn, where they're referred to as Primals. The official website tells us eikons "reside within special beings called Dominants. How Dominants are treated depends on the realm—in some, they are revered as royalty, while in others they are sent to the frontlines as weapons of war."
Commenting on gameplay in an interview with Japanese site Comic Days (via VGC), back in August 2022, Final Fantasy 16 producer Naoki Yoshida stated his concerns that some fans won't like the action-based shift. He stated:
"We want the world, especially the younger generation, to play the game. Also, the mainstream games nowadays are intuitive games where you press a button and the character shoots a gun or wields a sword, and the traditional RPG style of turn-based command fighting is no longer familiar to them. It is also a fact that people are becoming less familiar with the old-fashioned style of RPGs, where you fight by selecting turn commands. That's why the battles in Final Fantasy 16 are very action-based."
Continuing further, Yoshida admits that the game won't satisfy everyone's demands, stating, "Of course, I don't think we'll be able to satisfy everyone's demands, so I've told everyone on the team that the first thing we need to do is to make something we think is fun, and make sure it reaches the people who like it."
Final Fantasy 16 news
Final Fantasy 16 blazes its own trail
We recently had the chance to go hands-on with Final Fantasy 16. You can read our Final Fantasy 16 preview here, ranging from impressions of the story being told, and the action being baked into the combat.
25-minute Final Fantasy 16 trailer unveiled at Sony's State of Play 2023
At the 2023 State of Play, Square Enix unveiled a chunky gameplay preview for Final Fantasy 16, showing off the game's combat system, side-quests, travel system. and more besides.
Final Fantasy 16 has gone gold
The development team behind FF16 has taken to Twitter (opens in new tab) to share the news that the game has gone gold. This means it is locked in for its June 22 release date. Great news!