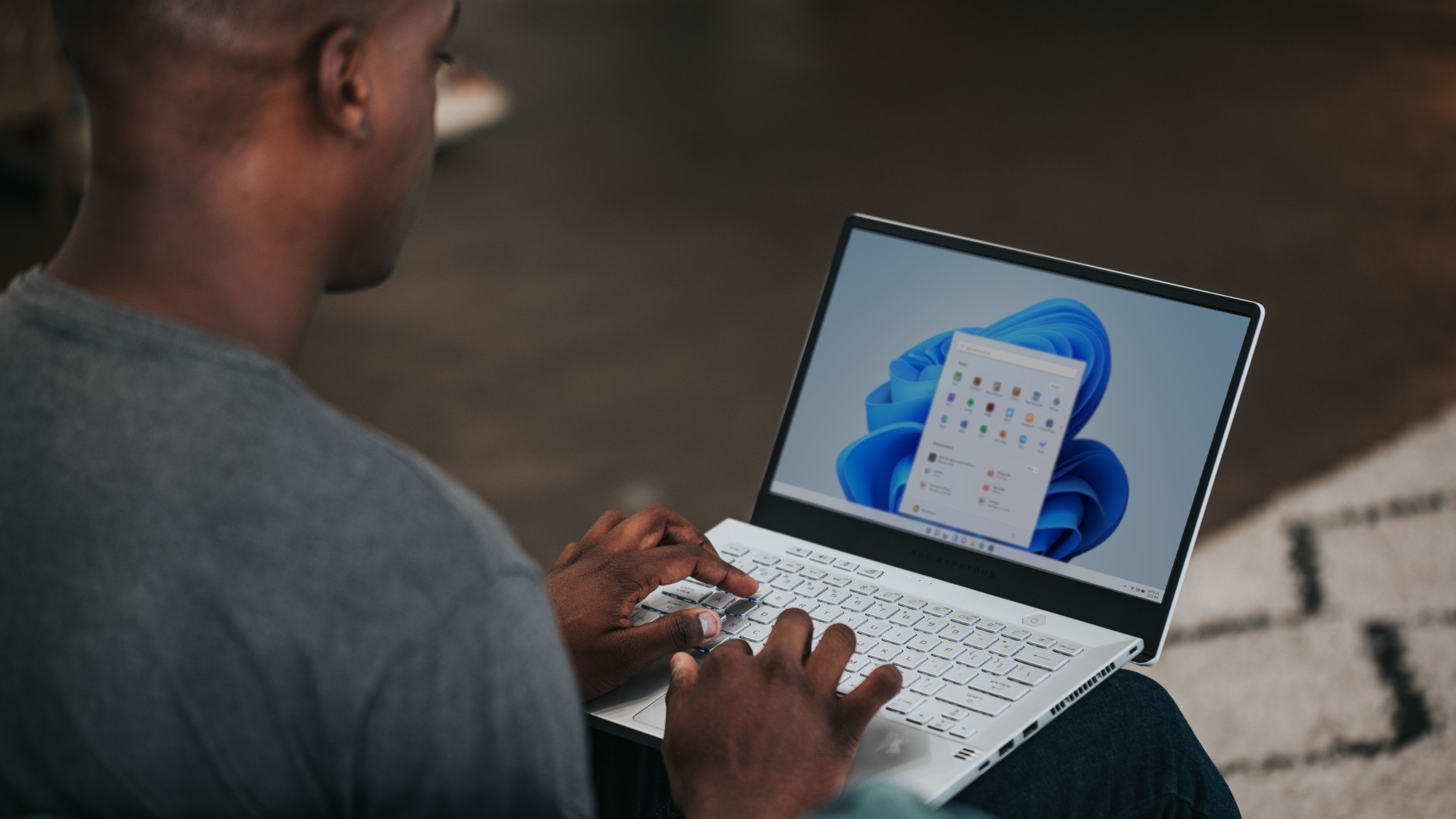 Windows 11's next major update, known as 23H2, may not be all that 'major' after all if clues floated by the rumor mill pan out.
A regular source of Microsoft-related leakage on Twitter, PhantomOfEarth, pointed out that a new internal build of Windows 11 (version 22631.1825) comes with an enablement package (KB5027397). Prompting the leaker to ask the question: "Could 23H2 be a servicing style/enablement package update after all?"
Were you expecting 22625? Say hello to this new 'build' instead, still using an enablement package 👀 pic.twitter.com/0f9PZcDIvmMay 18, 2023
See more
What does that mean? If you recall, Microsoft has used enablement package updates in the past, where the new features are essentially preloaded to the OS before the release of the update. The upgrade itself is then triggered by the flick of a switch (the enablement package is that switch).
What this means is that the update is a very straightforward and quick one, but also, that it won't come with a huge number of changes.
So, the tentative conclusion at this point is that the 23H2 update landing later this year may not be all that extensive in terms of what it does and the new features introduced.
---
Analysis: A low-key year for Windows 11?
This idea is backed up by the fact that we've not really heard much about 23H2, and Microsoft has stayed pretty quiet on the subject – which would make sense if there wasn't much to shout about.
Most of the talk of late has been about 'Moment 3' – a (non-annual) feature update that should contain a fair few changes. However, as we've seen in preview builds, there are quite a number of minor tweaks and embellishments, but nothing that jumps out in the category of juicy additions.
Of course, we don't know for sure that 23H2 is going to be an enablement affair, and more minor in terms of the typical scope of Microsoft's annual releases – so let's not jump to conclusions just yet, as mentioned.
Still, it's difficult to get too excited about the near future for Windows 11, when with a somewhat uneventful 'Moment' coming imminently, and maybe 23H2 lacking any potent additions, well, it all feels rather dull on the innovation front.
Is the biggest thing that's going to happen the File Explorer revamp with built-in photo gallery? Well, that's certainly something, and at least we can hope that Microsoft manages to make some of the other important tweaks to the interface we'd like to see implemented, which have been spotted in testing (or behind the scenes in preview). Like that 'never combine' option for the taskbar, for starters.
If there is something else hefty in the pipeline for 23H2, it's well hidden, and with all the leakers constantly digging into Windows 11's preview code, it'd be quite an achievement for Microsoft to keep something sizeable under wraps (with the second half of the year being almost upon us now).
Via Ghacks