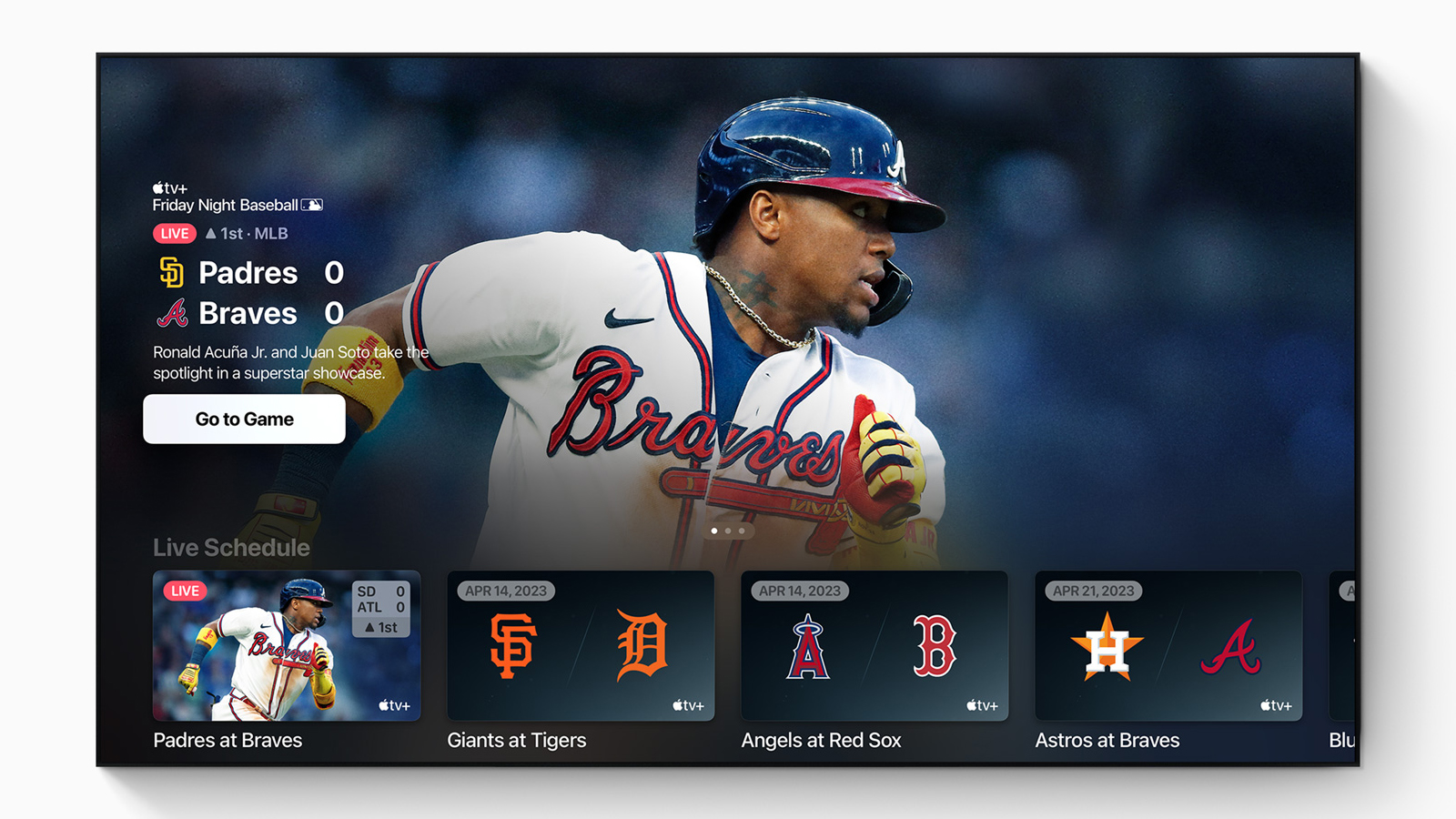 The Apple TV 4K has finally got multi-view – meaning sports fans who are (ahem) sporting the streaming device can now have multiple matches and games up on their TV at the same time (via The Verge) when watching Apple's MLB and MLS streams.
Any sports fan will know the pain of having two interesting games going on at the same time, or simply only having so many hours to catch up on past broadcasts. The multi-view option means you don't have to choose one channel to stick with, or be condemned to watching one on your phone – instead, you can keep two, three, or even four streams open simultaneously.
In a blog post on the Apple website, the tech giant wrote that "With this entirely customizable new multiview experience in the Apple TV app on Apple TV 4K, users can see the available live games displayed at the bottom of their screen, choose the ones they want to watch, and toggle between multiple layout options. Fans can also choose to display one match more prominently, or watch two to four matches in a split-screen view."
Jumping back to full-screen for a particular channel only takes "one click", and you can cater to your audio preferences on each channel for maximum control.
The feature is specific to the Apple TV app, and supports "Major League Soccer matches, Friday Night Baseball games, and select MLS and MLB live shows."
Keep in mind that this feature has only landed on the Apple TV 4K, so those making do with HD-ready Apple TV models won't benefit.
Please, can I have some more
Multi-view is an increasingly supported option in many of the best TVs, helping viewers to multi-task their way through various types of content – say, keeping the news channel on one side of the screen while playing your PS5 on the other, or maintaining a Batman-like overview of the world's goings-on across a four-way split-screen. Samsung's Tizen smart TV platform and LG's webOS both support the feature to some degree.
Here though, Multi-view is part of a suite of sports-minded updates with tvOS 16.5, including a dedicated Sports tab in the Apple News app, so make sure your Apple TV 4K is updated with everything new.
Source link