In just a few days' time, HBO Max will be no more – but fear not, because you'll still have access to your favorite HBO and Warner Bros movies and TV shows. From Tuesday May 23, 2023, Warner Bros Discovery's popular content platform – one of the best streaming services on the planet – will morph into a new-look platform known simply as Max.
Max will still be home to top TV like Succession, Euphoria, The Sopranos and Game of Thrones spin-off House of the Dragon, as well as blockbuster movies such as Dune, The Batman, The Matrix and The Lord of the Rings. And further down the line, this already-impressive offering will be joined by an impressive selection of exciting new projects, including an all-new TV adaptation of the Harry Potter novels.
Existing subscribers can also rest easy that many of the things you love about the service will still be in place after the big switchover. But if you want to know more about HBO Max as it enters its last few days in existence, this comprehensive guide explains everything you need to know about subscription plans, compatible devices, and the movies and TV shows on offer. 
If you're looking for more intel on Max, meanwhile, check out our 7 things HBO Max fans need to know about the new streaming service explainer.
Where is HBO Max currently available?
The first thing you need to know is where HBO Max is available. It originally launched in the US in May 2020, before releasing in South and Latin America the following June. Its rollout continued in October 2021 – the service arriving in Denmark, Sweden, Norway, Finland, Spain, and Andorra. Then, in March 2022, HBO Max debuted in 15 more European territories, including Croatia, Portugal, and Serbia.
HBO Max's availability will dramatically shift on Tuesday May 23, 2023, when it's replaced by the new Max service. Although early reports suggested Warner Bros Discovery would combine HBO Max with Discovery Plus, as it's turned out that's only half true. Discovery Plus will instead continue to exist as a separate service, while the new Max will replace the current HBO Max platform, adding "a selection of Discovery favorites" to the mix.
If you already have HBO Max installed,  you'll either be updated automatically to Max  when the May changeover comes around, or prompted to download the new Max app. According to Max.com (opens in new tab), the app "will have the HBO Max movies and series that you already love, plus an expanded catalog with favorites from Discovery".
HBO Max price: how much does it cost?
Potential HBO Max subscribers have two tiers to choose from: the ad-free tier, which costs $15.99 per month (or $149.99 per year), and an ad-supported tier that'll set you back $9.99 per month (or $99.99 per year). The ads-based plan gives you access to the same library of movies and TV shows, but you can't download content for offline viewing. Video quality is also capped at 1080p.
The ad-free tier plan puts HBO Max on the more expensive end of the streaming service spectrum. The price of Disney Plus is $7.99 (with ads) or $10.99 (without ads) per month. Meanwhile, Netflix's standard tier costs $15.49 a month. To learn more and compare the service to the competition, check out our dedicated HBO Max price guide. 
It's also worth noting that all existing direct HBO subscribers get HBO Max for free, as well as anyone who subscribes to HBO using the platforms below:
Altice One
Atlantic Broadband
Apple TV
AT&T TV
AT&T U-verse
Cox
DIRECTV
Optimum
RCN
Spectrum
Suddenlink
Verizon FIOS
WOW!
Xfinity
Hulu
If you're subscribed to HBO through a third-party app or service, the HBO Max help center (opens in new tab) confirms users can get HBO Max ad-free at no extra cost. These services are: Amazon Appstore, Apple, Google Play, Roku Channel Store, Samsung TV, WarnerMedia, Consolidated Communications, Liberty, North State, Optimum, Service Electric Cablevision, Verizon Fios, and Ziply Fiber. 
Subscribing to HBO through AT&T-related services lets you watch HBO Max content for no additional cost, too. AT&T now has a dedicated page (opens in new tab) on deals that include access to the streamer.
But what will you be paying when Max arrives in May? Existing HBO Max customers won't see any changes to their subscription price – prices will remain at $9.99 per month ($99.99 per year) for Max Ad-Lite and $15.99 per month ($149.99 per year) for Max Ad-Free. 
There is a catch, however. If you want to stream your favorite movies and TV shows in 4K UHD, the facility will only be available if you pay extra for the Max Ultimate Ad-Free plan, which will set you back $19.99 per month/$199.99 per year. 
Max have also promised that existing subscribers "will still have access to their current plan features for a minimum of six months following launch", which could mean pricing changes are possible later this year.
Is there an HBO Max free trial?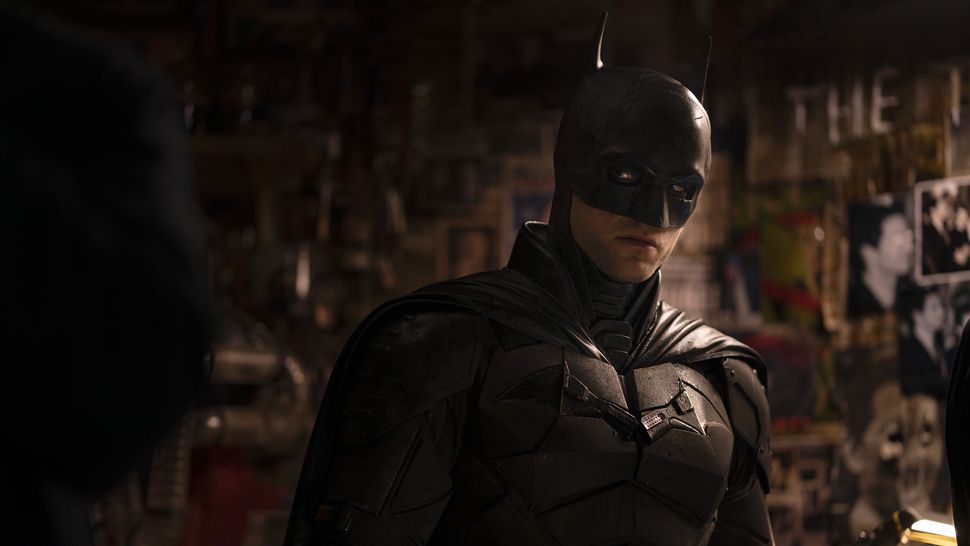 The short answer is no – at least not directly with HBO Max. Potential subscribers used to be able to try HBO Max for seven days before deciding whether to sign up, but since December 2020 that's not been an option. 
As you can see in our HBO Max free trial article, however, it is possible to get seven-day trials with the service if you sign up through Hulu or Amazon Prime Video. But be warned – as soon as your week is up, you'll be charged at $15.99 a month.
The new Max service: what you need to know
The new-look Max service will launch in the US on The new-look Max service will launch in the US on Tuesday May 23, 2023. Max will feature existing content from HBO, HBO Max and "a selection of Discovery favorites", along with new TV shows and movies exclusive to the platform.
And Max has some seriously exciting big hitters in the development pipeline, including the Jodie Foster-starring fourth season of True Detective, The Batman spin-off The Penguin, and new TV shows set in the worlds of The Conjuring and The Big Bang Theory. Perhaps the most headline-grabbing news, however, is that Max will be the home of both a new Game of Thrones prequel series (currently titled A Knight of the Seven Kingdoms: The Hedge Knight) and a big-budget TV adaptation of JK Rowling's Harry Potter series:
The three Max packages will look like this:
Swipe to scroll horizontally
The three Max packages

| | | | |
| --- | --- | --- | --- |
| Tier | Max Ad-Lite | Max Ad Free | Max Ultimate Ad Free |
| Price | $9.99/month or $99.99/year | $15.99/month or $149.99/year | $19.99/month or $199.99/year |
| Resolution | 1080p resolution | 1080p resolution | 4K UHD resolution |
| Streams | Two concurrent streams | Two concurrent streams | Four concurrent streams |
| Sound | 5.1 surround sound quality | 5.1 surround sound quality | Dolby Atmos sound quality |
| Offline | No offline downloads | 30 offline downloads | 100 offline downloads |
HBO Max movies: DCEU, Elvis, Dune and more
HBO Max is stuffed with plenty of critically-acclaimed and highly-rated movies. Netflix's library might contain notable highlights from other studios (check out our pick of the best Netflix movies), but HBO Max offers tons of amazing films from Warner Bros' own back catalog.
So, what's on offer? For one, an eclectic range of movies based on DC Comics, including Batman (1989), Joker, The Dark Knight, Aquaman and Black Adam. Genre movies are generally well represented, with The Lord of the Rings and The Matrix trilogies also available. Take a look at our dedicated guide to the best HBO Max movies for our top-tier choices and our new HBO Max movies list for the newest movies to hit the platform.
One of HBO Max's bespoke channels features Studio Ghibli movies, which gives subscribers access to every animated film from the legendary studio. Another channel – TCM (Turner Classic Movies) – delivers plenty of classics, such as Casablanca and Some Like it Hot. 
It's also worth noting that the HBO Max/Max movie offering isn't limited to Warner Bros releases – for example, Disney's blockbusting Avatar: The Way of Water will be available to stream from June 7.
While the Covid-19 pandemic briefly prompted the streamer to release high-profile Warner Bros movies such as Dune and The Matrix Resurrections at the same time as they made their theatrical debuts, this is no longer the case. However, HBO Max still gives Netflix and Disney Plus a run for their money when it comes to blockbusters.
HBO Max shows: Succession, The Last of Us and more
HBO's original series are some of the best around, with The Wire, The Sopranos, Game of Thrones and Chernobyl just four of its most popular offerings.
HBO isn't only known for its riveting dramas, though. Comedies including Curb Your Enthusiasm and Veep exist on the platform alongside documentaries like McMillions and The Case Against Adnan Sayed. HBO's rich history of stand-up specials is also showcased, with some of the biggest US comedians' live shows available to stream.
Older shows from Warner's archive (and beyond) help supplement the HBO offering. HBO Max has the exclusive US rights to all 10 seasons of Friends and all 26 seasons of South Park. The Big Bang Theory, The Middle, Young Sheldon, The Nanny, and The Fresh Prince of Bel-Air are among the sitcoms you can enjoy as well.
Great animated shows from the '90s like Batman: The Animated Series, the Superman show and the more futuristic Batman Beyond can be beamed right into your living room, too. And, if you're after some anime, Crunchyroll has a channel on HBO Max that offers a broad selection. Access to Cartoon Network encompasses shows like Steven Universe and Adventure Time, while the channel's more grown-up cousin, Adult Swim, supplies shows like Rick and Morty, Robot Chicken and Aqua Teen Hunger Force.
Import shows include Italian crime drama Gomorrah, I Hate Suzie, and all 13 seasons of Doctor Who since its successful 2005 reboot. However, the BBC's Time Lord is heading to Disney Plus some time in 2023 following a new agreement, so it's unclear whether it'll warp away from HBO Max later this year.
Finally, HBO Max has numerous critically-acclaimed and award-winning original series produced under the HBO banner. Succession, Euphoria, House of the Dragon, The Last of Us, The White Lotus and The Flight Attendant are just a few of the streamer's premium TV gems. For more recommendations encompassing HBO Max's delightful suite of TV content, check out our comprehensive guide to the best HBO Max shows.
What's coming to HBO Max and Max in May 2023?
Here are the biggest movies and TV shows coming to HBO Max before the switchover:
– The Lego Batman Movie (movie, May 19)
– San Andreas (movie, May 22)
And these movies and TV shows will be available on Max from the service's launch:
– Shazam! Fury of the Gods (movie, May 23)
– Gremlins: Secrets of the Mogwai (series, May 23)
– Clone High (series, May 23)
– SmartLess: On the Road (series, May 23)
– What am I Eating? with Zooey Deschanel (series, May 23)
– How to Create a Sex Scandal (series, May 23)
HBO Max vs HBO: what's the difference?
The difference between HBO and HBO Max comes down to the range of programming you can access. Subscribing to HBO will allow you to stream every original series and movies that the premium channel has. Meanwhile, HBO Max gets you more than double the content. You won't only gain access to HBO Max's originals line-up, but you'll get everything on HBO and numerous other channels, such as Adult Swim.
Essentially, there's no reason to get HBO over HBO Max. They cost the same, but you get more stuff with the latter. 
What devices is HBO Max available on?
Want to know what devices support HBO Max via web browsers or its app? Read the list below:
Android (5.0 or later)
Android TV
Apple TV 4K or HD
Chromecast
Chrome/Firefox/Microsoft Edge
Cox Contour 2 and Contour Stream Player
iOS (12.2 or later)
PlayStation 4 and PlayStation 5
Roku (OS 10.0 and later)
Samsung smart TVs (2016 models or later)
Xbox One and Xbox Series S/X
Xfinity X1 and Flex
Max.com (opens in new tab) says that, "We anticipate that Max will be available on the same devices as HBO Max" after the big switchover.
There's no limit to how many devices you can use with the HBO Max streaming service. However, it's worth noting that, for security reasons, the number of simultaneous streams permitted is currently capped at three.
This will change slightly when Max launches on May 23. The previously mentioned Max Ad-Lite and Max Ad-Free packages will be cut back to two concurrent streams. If you need more, you can get four concurrent streams if you pay extra and opt for the 4K UHD service offered by the Max Ultimate Ad-Free package.
HBO Max app: what features are available?
(opens in new tab)
HBO Max lets you download content for offline viewing. It also has a PIN system for parental control, personalized profiles, and brand-based content hubs similar to how Disney Plus categorizes Star Wars content and Marvel films. As mentioned earlier, these include TCM, Studio Ghibli, DC, Crunchyroll, Looney Tunes, and Sesame Workshop. 
Subscribers can 'co-view' homepages that represent the tastes of multiple people in your home, too. The homepage also has themed selections of content to enjoy, if you're a little sick of Netflix's algorithmic recommendations.
Does HBO Max support 4K streaming?
Yes. HBO Max supports 4K streaming on a selection of compatible devices. However, you'll have to subscribe to the ad-free tier to watch shows and movies with this video quality. You'll also only be able to stream in 4K on one of the below devices:
Amazon Fire TV Stick 4K and Fire TV Cube
Android TVs, including AT&T Streaming Box
Apple TV 4K
Google Chromecast Ultra and Chromecast with Google TV
PlayStation 5
Roku Ultra 4800x, Roku 4k TVs, Roku Premiere, and Roku Streaming Stick Plus
Xbox Series X
Xfinity X1 (Xi6) and Flex
It's worth bearing in mind that HBO Max doesn't stream every show in 4K resolution, as older offerings tend to be limited to 1080p HD. But Warner Bros Discovery has promised that "all Warner Bros movies released this year and going forward will also be available in 4K UHD when they arrive on Max".
Is HBO Max worth the money?
HBO is a name synonymous with prestige TV. With HBO Max, that association is a big asset for Warner Bros Discovery, and the streamer is building on some of the best TV of the last two decades by providing a home for WBD's 100-year-plus catalog of content. Not all streaming services will survive the ongoing content war, but HBO Max has a lot in its corner, especially with WBD's big investment in blockbuster movies.
It's already a great streaming service, but the question is whether its originals make it stand out in an overpopulated US streaming landscape, especially when the price of entry is still relatively high. 
For us, HBO Max's superb TV line-up makes the streamer worth the price, though that may change when Max launches in May – especially as we'll have to pay extra to watch our favorite movies and TV shows in 4K UHD.
Source link