The internet in Guinea is going dark as citizens prepare to take the street for two days of anti-government demonstrations. 
Many of the most popular social media platforms around, including Facebook, WhatsApp, Instagram, Telegram and Signal, have been restricted across the country since Wednesday May 17, UK-based internet watchdog Netblocks has reported.
Citizens should be able to bypass the block by using a VPN service, and recent Google Trends data shows a spike in free VPN and VPN-related search across the region since the disruptions firstbegan.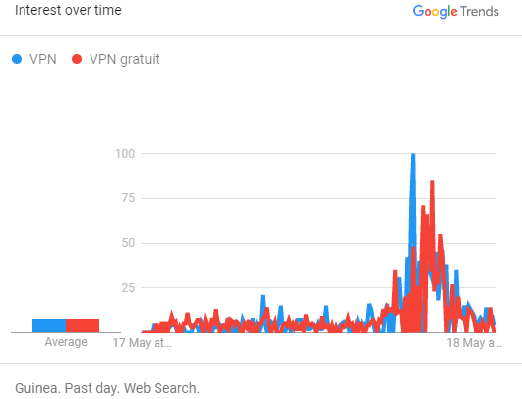 "NetBlocks metrics confirm the restriction of Facebook, WhatsApp, Instagram, TikTok and other social media platforms in Guinea-Conakry on Wednesday 17 May 2023. The measure comes as authorities call in the army to assist police in dealing with protests amid political unrest," wrote NetBlocks.
Other Twitter users (opens in new tab), including Guinea-based journalists and other experts, confirmed that, along with the social media blackout, also many Guinean news sites cannot be accessed unless using a circumvention tool. 
"This class of disruption can be worked around using VPN services, which are able to circumvent government internet censorship measures," explains NetBlocks.
That's because a VPN is security software able to spoof users' real IP location to trick their ISP to think they're browsing for an entirely different country within seconds. Despite authoritarian governments increasingly cracking down on the use of this tool, this doesn't seem to be the case in the Republic of Guinea so far.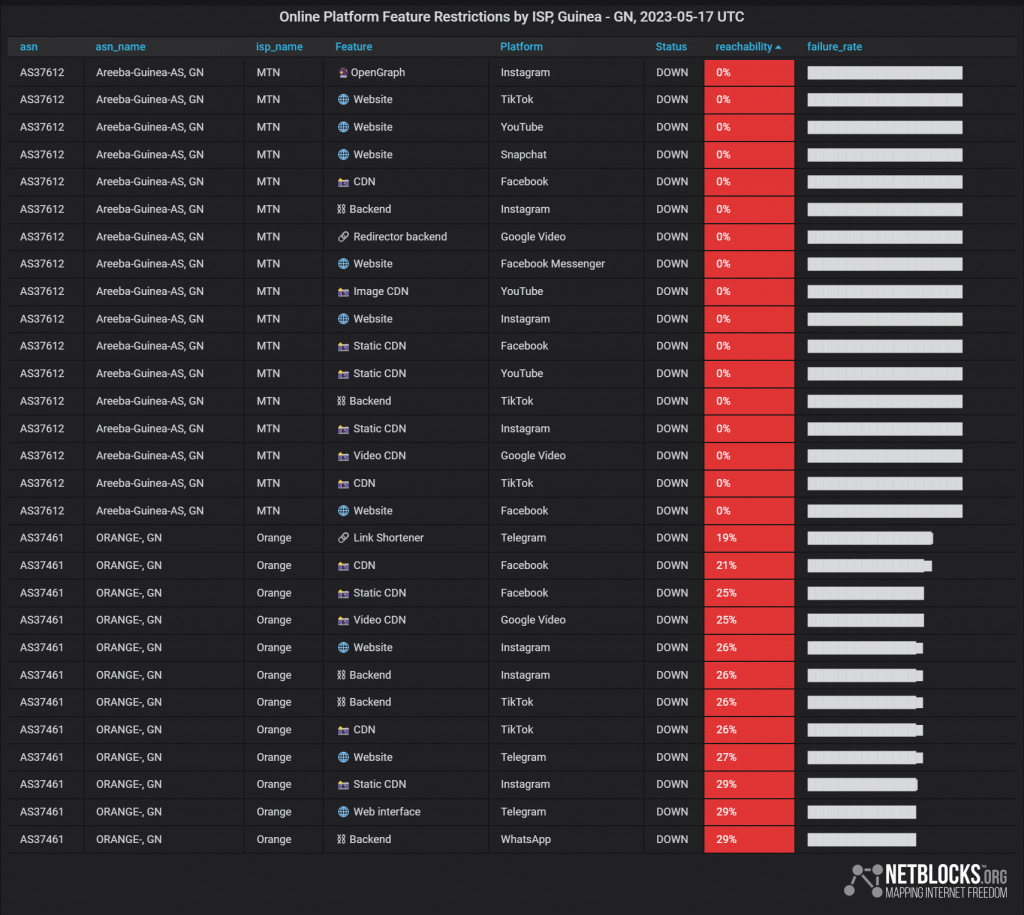 The social media blackout comes as a means to disrupt the two days of peaceful anti-government demonstrations planned for May 17 and 18 across the capital Conakry and some other biggest cities.
Internet shutdowns during times of political turmoil have, sadly, become a relevant part of authoritarian governments' playbook. The most recent instances come from Pakistan, Sudan and Iran, where authorities repeatedly clamp down on the internet to silence protesters as well as to restrict the information flow in and out of the country.
Previously, on May 11, at least seven people were killed (opens in new tab) and 32 wounded as anti-riot police officers harshly cracked down on a wave of protests across the region. 
This hasn't stopped pro-democracy activists from going ahead with further peaceful rallies, though, to voice their discontent against the military junta which seized power in 2021.
The Republic of Guinea is, in fact, one of the many West Africa regions where military governments have been taking power following a wave of coup d'état since 2020.