Google Pixel phones could soon get a built-in mode that helps them compete the best dash cams, albeit with some practical limitations.
A new report from 9to5Google (opens in new tab) has discovered a hidden feature called 'Dashcam' in the Personal Safety app that's on Google Pixel phones and some other Android phones, including the Nothing Phone 1.
The site managed to take the new feature for a spin, finding that it records video (and also audio) while you're on the road. Like dash cams, the idea is that your phone could capture footage or evidence that might prove helpful if you're involved in an accident.
The feature sounds pretty practical, as your phone is apparently still fully usable while the 'Dashcam' recording is enabled. This means you can still use apps like Google Maps in full-screen mode for navigation, or just lock your phone to preserve battery life while it's recording.
Just like many dash cams, your Pixel phone will also apparently be able to automatically record your journeys. During setup, there's an option to have recordings start automatically when you connect to a particular Bluetooth device (for example, your car stereo or Android Auto system) and finish when you disconnect.
Naturally, you'd need to have a dashboard mount to take full advantage of the new feature. The most popular spots for dash cams tend to be just under the rear-view mirror, or lower down near where the windscreen meets the dashboard. Either way, it needs to avoid obstructing your view in order to remain road legal.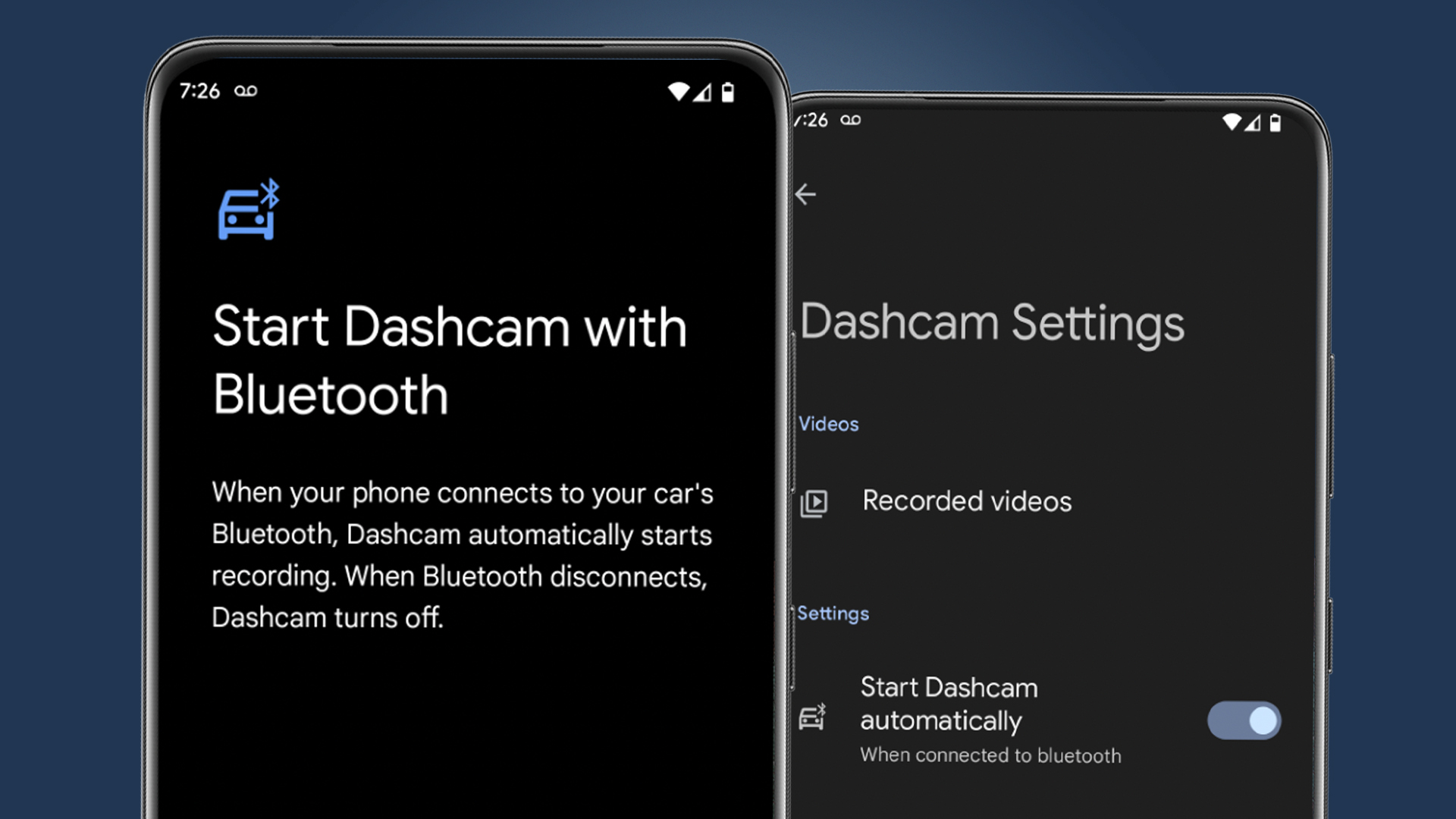 Overall, the dash cam feature sounds potentially very handy for Pixel owners who are regular drivers. Not only do Pixel phones rank among the best camera phones, the latest versions of Android have also delivered features like HDR video, which could help them match high-end dash cams for image quality.
But there are also some potential limitations. One is overheating – Google recently had to rush out a fix for overheating Pixel 7 and 6 phones, and the prospect of simultaneously recording even low-res video alongside other apps on a hot dashboard could be too much for some phones.
The other is storage, with continuous video recording likely to quickly eat up gigabytes of space that you may need for apps, photos, games or offline music. The 9to5Google report says that recordings are auto-deleted after three days and that videos are compressed to 30MB per minute, but that could still be highly demanding for older Android phones.
---
Analysis: There's still a place for dedicated dash cams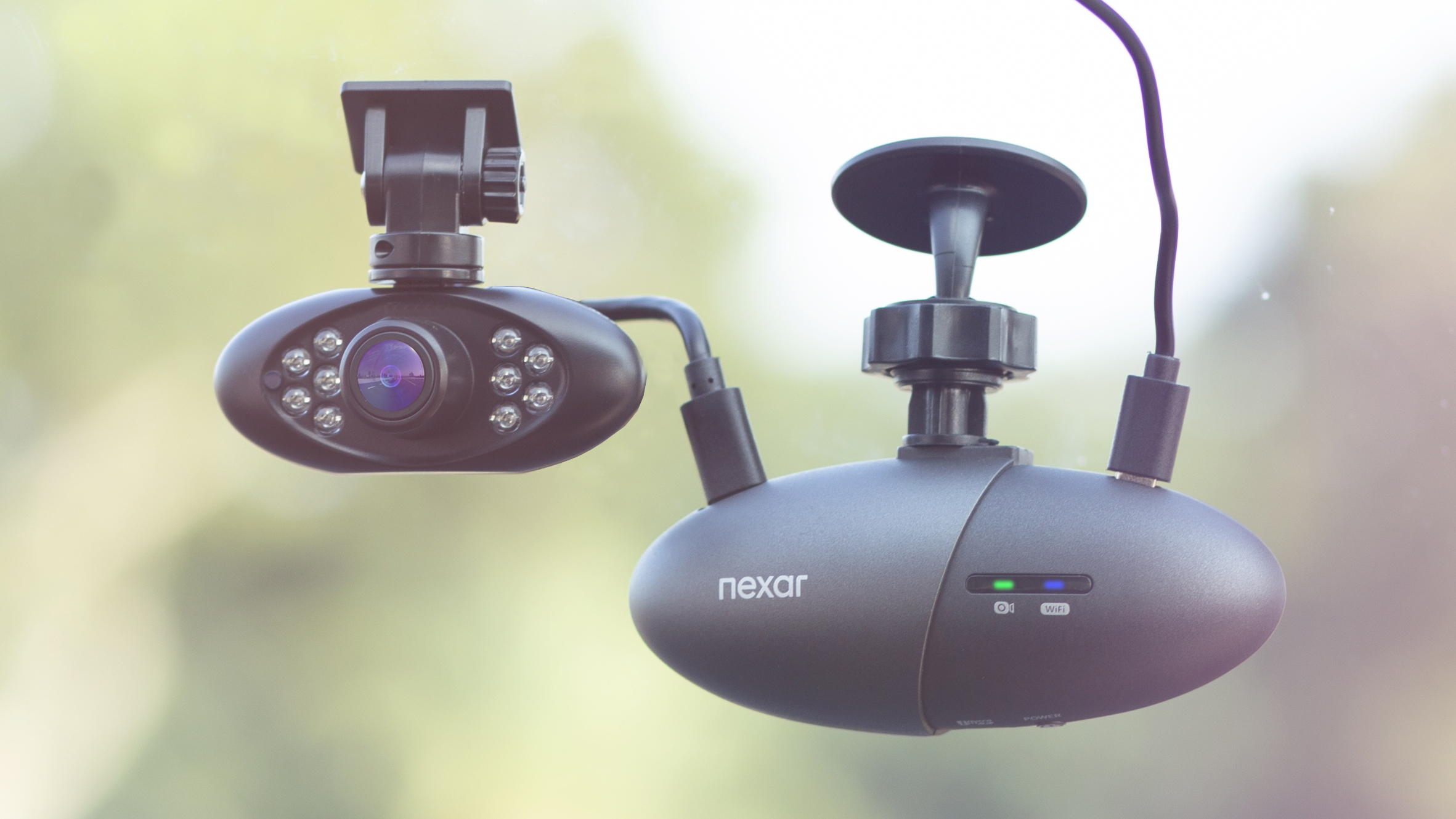 Using a phone as a dash cam isn't a completely new concept – there are already several Android apps, including Nexar AI and Smart Dash Cam, that let you achieve something similar to this rumored new 'Dashcam' mode in Android. But the bigger question is whether the overall idea is a good one in practice.
Despite the incredible power and versatility of the best phones, there is still definitely a place for dedicated devices in some situations. One of those is action cameras, which can be handy stunt doubles for your main phone when you need to shoot video, and the other is dash cams.
This new Android 'dashcam' feature could well negate the need for many people to buy a basic dash cam, but more premium models – like the Nextbase 622GW and Nexar Pro – do still bring advantages. 
One is that they come with road-specific features like polarizing filters and twin cameras, which give you the ability to record what's happening behind your car. Some also bring extra security features like break-in alerts.
But the other is that they also allow you to keep your phone's battery life and storage preserved, while permanently sitting on your car dashboard as a potential deterrent for thieves who don't want to be recorded. If you go for a professional installation, they can also take their power directly from your car's battery without needing to be recharged.
Still, we're certainly looking forward to Google's built-in dash cam mode for Android phones, which looks to be in its advanced stages and could perhaps land as part of Android 14.
Source link