If you own an LG TV from 2020, including the LG BX OLED, LG CX OLED or LG GX Gallery Series OLED, then a new software update is coming your way. As of May 17 2023, all 2020 LG TV models, including LCD TVs, will be able to update their operating system to have a full-screen home interface. 
The full-screen look resembles the company's redesigned webOS 6 interface, which was introduced in 2021, and completely revamps the home screens of LG models that were released in the previous year that used webOS 5. However, we should note that it won't bring the larger features that have launched since then – it's still webOS 5.
Between 2020 and 2021, LG updated its webOS to not have a bottom bar menu (a row of apps that appeared along the bottom of screen). Instead of housing content previews and shortcuts at the bottom of the screen, the LG webOS 6 home screen makes this full-screen (see image below).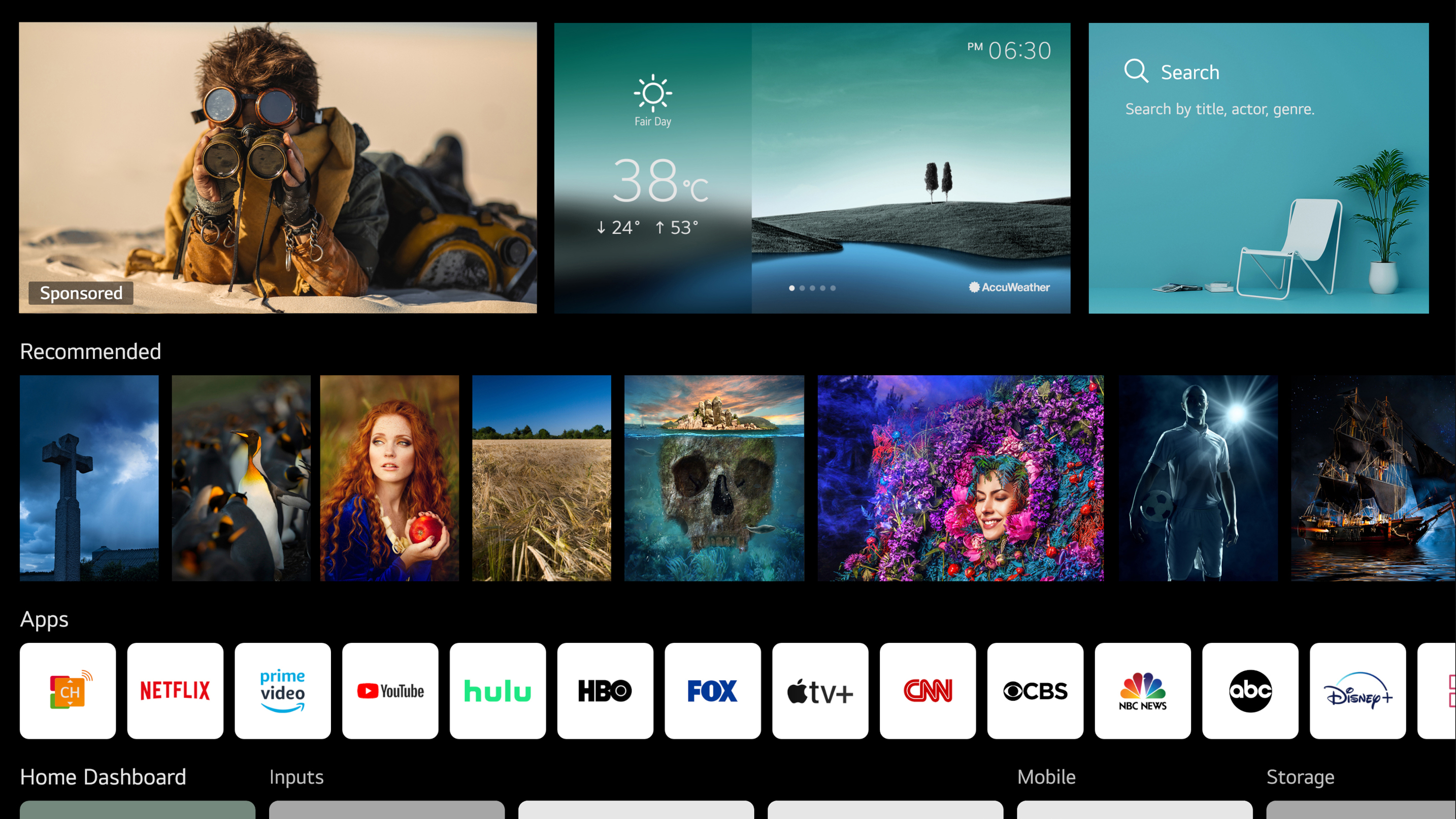 The webOS 6 home screen – the name of which has been changed to webOS 21 since the company started a new naming system for its versions to be done by years – resembles the company's more minimalist looking operating systems.
According to Flatpanelshd, LG Korea has said that those who own 2020 LG TVs will have the option to choose whether they want to update to the upgraded full-screen look. If you want to update to the full-screen option, then the company says that you can do this by going to 'Settings', followed by 'General' and 'Home Settings'. Here you should see the option to update your 'Home Screen Style'.      
LG's restricted webOS
Since rolling out webOS 21 (also known as webOS 6), LG has also released webOS 22, and at the start of this year webOS 23. And while the latest version of its smart menu home screen is a game-changer – we had the opportunity to explore the minimalist redesign on the new G3 OLED – it isn't available to older LG models.
The decision to make the company's webOS 23 exclusive to models released this year is a shame to say the least. Sure, LG's latest models are among the best OLED TVs we've seen for picture quality and this continues to get better, but not everyone can upgrade their TV every year.  
Could LG's decision to release the full-screen to 2020 models mark the end of this restrictiveness? So far LG hasn't announced any plans to offer the latest version of its operating system – webOS 23 – to other models but here's hoping.
Source link