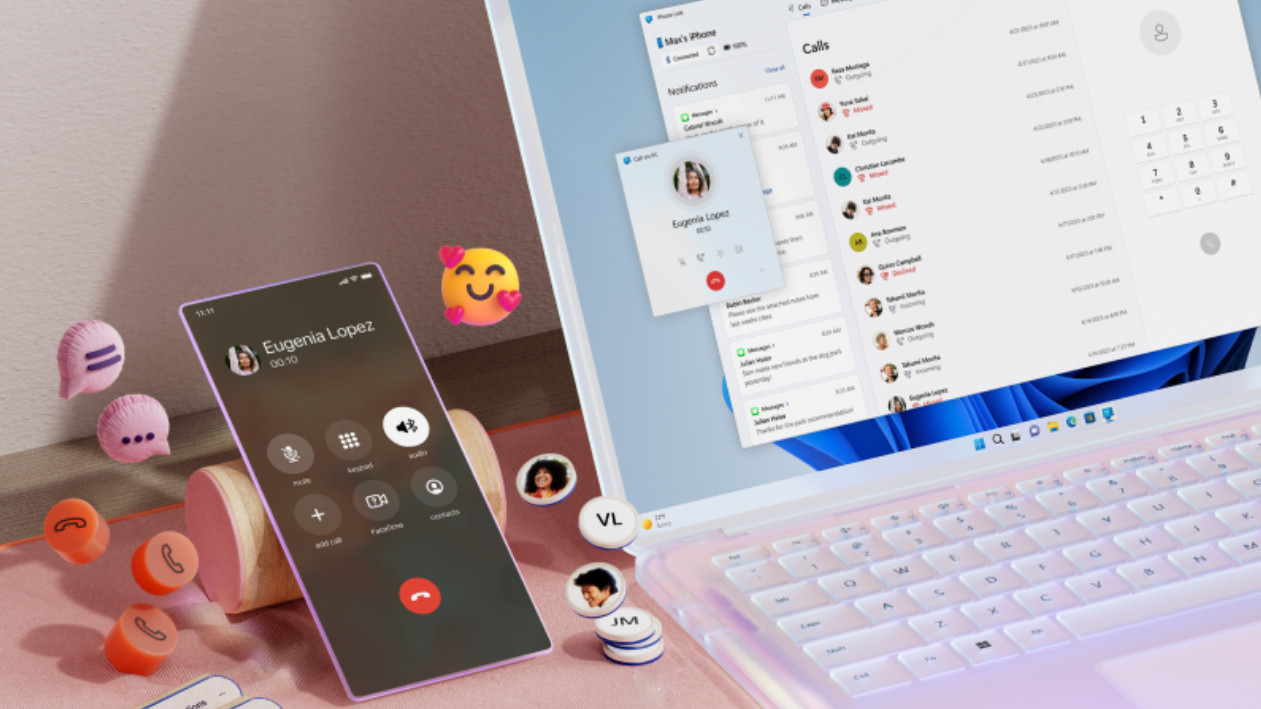 Windows 11 users who have an iPhone will be pleased to know that they can now benefit from Phone Link for iOS, as the feature has finished rolling out to the entire user base.
Microsoft began the rollout a few weeks back, noting that it would take some time, but the company has just updated the announcement blog post to let us know that it's now out for everyone who wants a piece of the action.
Microsoft said (opens in new tab): "We are pleased to announce that Phone Link for iOS is now available to all Windows 11 customers."
If you want to install Phone Link for iOS, just search for the app (in the Windows 11 taskbar, search box), and fire it up – you'll then see the option to install it for iPhone (as well as Android, of course).
---
Analysis: Bang on time
Phone Link has long been available for Android, and it has been a very long wait for iPhone owners to get their own take on the app. Still, it's here now, and fully rolled out on schedule.
Bang on Microsoft's intended schedule, actually. Back when Phone Link for iOS started rolling out in April, we were promised the process would be finished by mid-May, and that has come to pass as predicted.
That's good news, as it seems Microsoft hasn't run into any major bugs with the feature to hold things up. That's always a possibility with any new piece of functionality, of course, but Microsoft specifically said it was taking a conservative and slow approach to the rollout here, which hinted at a degree of trepidation. There was no need to worry, though, it seems.
It is worth noting that Phone Link for iOS is more limited than its Android sibling. With the iPhone version, you only get the basics of receiving calls and messages through to the desktop, as well as notifications. But there is also iMessage support, too, which is a major boon, albeit that experience is limited too (there's no message history, for example).
Even so, when you're working at your PC and don't want to keep looking at your iPhone, Phone Link represents a really convenient way of fielding all the basics and engaging somewhat with iMessage.
Via Neowin (opens in new tab)
Source link