We might finally know how Apple will justify its VR headset's rumored price of $3,000 (around $2,200 / AU$4,400): it's two headset's worth of components in one device.
Rumors about an Apple VR headset have been circulating for years, and we're expecting to finally hear something concrete at WWDC 2023 in June. But while many are excited to see if the product is as powerful as leaks have said, the Apple headset's supposed price has left a lot of people feeling deflated. If it costs as much as has been teased, it'll be significantly more expensive than other rival headsets from the likes of Meta and HTC. Now thanks to Apple analyst Ming-Chi Kuo, it looks clear why Apple is expected to charge so much for its first-ever VR device.
According to Kuo (opens in new tab), Apple's top suppliers are providing a lot of expensive components for the device. This includes a micro OLED display from Sony, two processors from Apple's chip partner TSMC, and 12 camera modules from Cowell. Kuo doesn't delve into more details, but other rumors have suggested the two processors are an M2 chip – the same that gives Apple's best iPads laptop-like performance (plus the latest MacBook Pro 13-inch (M2, 2022) and MacBook Air (M2, 2022)) – and a chip designed for XR experiences – likely a rival to the Snapdragon XR2 found in many other standalone headsets.
If Kuo is right, the Apple VR headset will not only have better parts than its competitors, but more of them too. For comparison, Meta's expensive Meta Quest Pro headset – which costs $999.99 / £999.99 / AU$1,729.99 – offers simply LCD displays, a single processor, and just five in-built cameras. That means in some areas the Apple VR headset will boast twice as many components. If you combine this with reports that Apple is simultaneously trying to engineer ways to cram all of this into an ultra-slim package you can start to see why the Apple VR headset might cost you $3,000.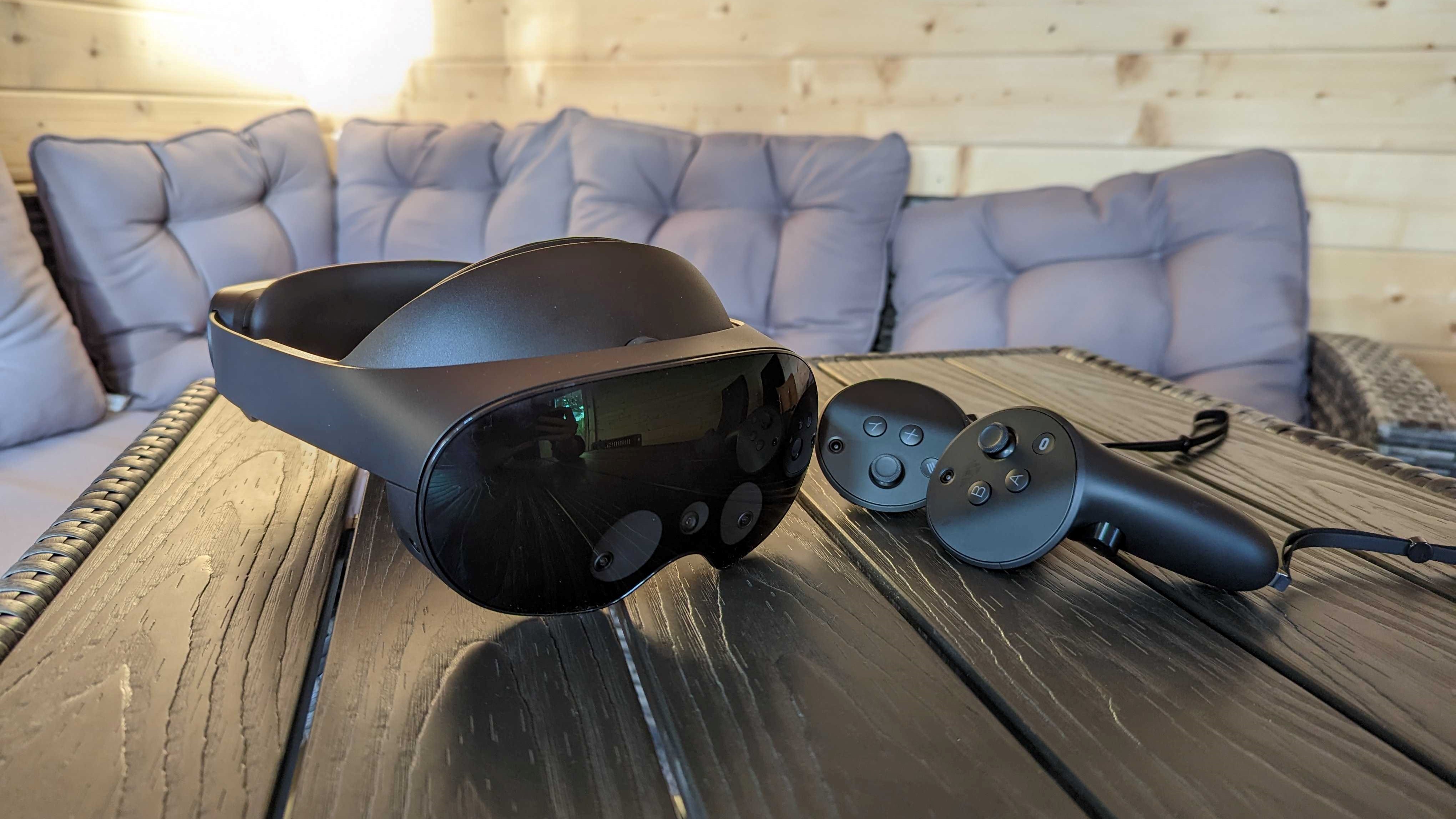 In addition to these details, Ming-Chi Kuo has once again suggested that the headset will draw its power from an external battery pack – a wearable device that will power the VR gadget. By removing the battery pack from the headset Apple' should make significant weight and size savings that could help it achieve its goals of creating a super-slim VR wearable.
As with all leaks we have to take Kuo's analysis with a pinch of salt – until Apple reveals these details for itself there's no telling what the VR headset will be like. Thankfully, with WWDC 2023 just around the corner, we might not be waiting for too much longer.
Another sign the headset is coming soon
Apple's VR headset is more than just hardware, it'll also supposedly run on a new custom-made operating system – with a new leak once again teasing it'll be called xrOS.
This comes from Vox Media's Parker Ortolani on Twitter (opens in new tab) after they posted a trademark details for xrOS in New Zealand made by Deep Dive LLC – which is believed to be a shell company owned by Appel. Deep Dive previously trademarked xrOS in New Zealand, but this new filing is for a wordmark of xrOS stylized in the SF Pro font.
🚨 holy shit! Apple trademarked (via a shell corp) an "xrOS" word mark in SF Pro in New Zealand just last week pic.twitter.com/Ow274yyuBUMay 16, 2023
See more
A wordmark is a distinct way of presenting a company name or product – such as the FedEx or Coca-Cola logos. This xrOS wordmark shows the name written in Apple's distinct SF Pro font – the same typeface it uses for iOS, macOS, and its other operating systems.
As with patent filings, there's no guarantee that this trademark will lead to anything material. That said, trademarks generally have to be used if you want to hold onto them, plus it's unclear why Apple would trademark a stylized version of xrOS unless it plans to use the name – especially when it already owns a trademark for xrOS.
We'll have to wait and see what Apple unveils at WWDC 2023, but all signs point to it finally debuting the long-awaited VR headset.