The latest iPhone 15 Ultra leaks
– Could have a titanium frame and an Action Button
– Expected to boast an A17 chip, periscope cameras and super-thin display bezels
– A17 chip could outperform A16 by 20%
– Expected to use USB-C
– Solid-state buttons were rumored, but no longer look likely
Apple looks set to unveil its iPhone 15 line in September, and we're expecting the company to shake up its smartphone strategy once again by releasing a device with a completely new naming scheme (as it did in 2022 with the iPhone 14 Plus). 
The iPhone 15 Ultra is rumored to replace the iPhone 15 Pro Max in the next generation of Apple's best iPhones, with the device likely to sit above the iPhone 15 Pro as the most premium iPhone offering, well, ever.
The 'Ultra' moniker is not totally new to Apple, mind. The company recently launched an extreme version of its smartwatch – loaded to the gills with features – called the Apple Watch Ultra, and it's likely that the 15 Ultra will offer more than just a bigger screen and battery, as is the case with the current iPhone 14 Pro and Pro Max.
That said, there's no guarantee we'll see an iPhone 15 Ultra at all. Some sources claim we'll be waiting until the iPhone 16 for an Ultra model, and that it will actually sit above the Pro Max, rather than replacing it. In any case, you'll find all the latest leaks and rumors about both possible phones below.
Cut to the chase
What is it? The biggest and baddest of Apple's expected 2023 iPhones
When is it out? Likely either September 2023 or September 2024
How much will it cost? Probably even more than the iPhone 14 Pro Max
iPhone 15 Ultra release date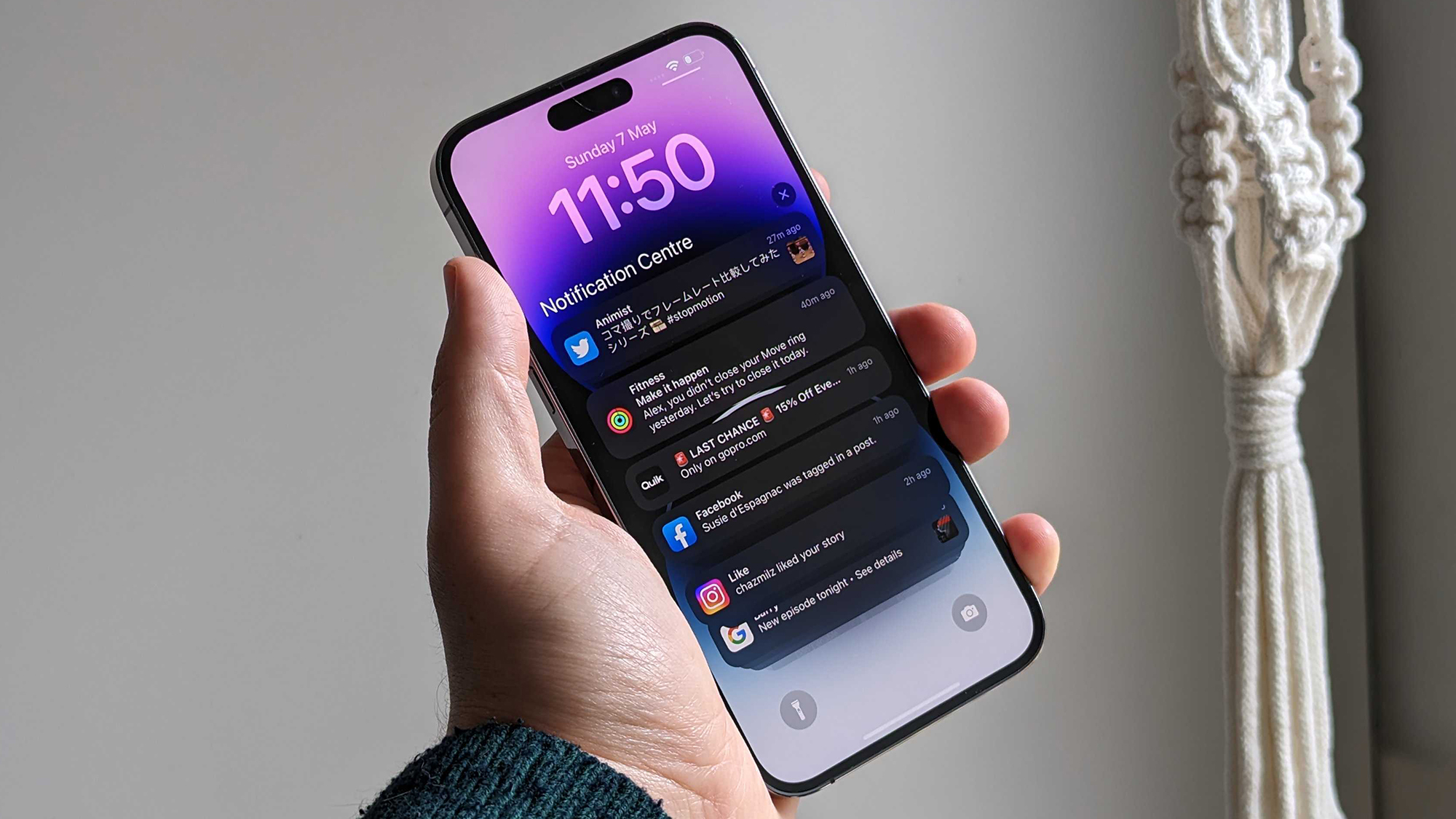 Apple events historically happen in the first or second week of September. The company likes to make an announcement on a Tuesday or Wednesday, then start pre-sales the same Friday. The phone usually arrives in stores the Friday following.
For the iPhone 14, that event fell on September 7 (admittedly, earlier than expected), with three of the four phones going on sale over a week later, on September 16 (the iPhone 14 Plus arrived on October 7). 
In 2023, that means September 5 or 12 are likely event dates (both are Tuesdays), though the 6 and 13 are possibilities, too. We could see the phone in stores as early as September 15. 
That all assumes that there is an iPhone 15 Ultra, of course, but one leak suggests we won't see the first iPhone Ultra model until 2024 – meaning it would likely launch in September 2024 as the iPhone 16 Ultra.
iPhone 15 Ultra price
iPhone 14 Pro Max: $1,099 / £1,199 / AU$1,899
Samsung Galaxy S22 Ultra 5G: $1,199.99 / £1,149 / AU$1,849
iPhone 15 Ultra (expected): $1,199 / £1,309 / AU$2,099 – $1,299 / £1,429 / AU$2,249
The early leaks about how Apple will price the iPhone 15 Ultra are telling: Apple may start the Ultra phone at $1,199. This would put the phone in the same pricing tier as Samsung's current "Ultra" device, the Galaxy S23 Ultra. That phone starts at $1,199.99 / £1,249 / AU$1,949.
However, a more recent leak suggests the iPhone 15 Ultra could be even pricier, at $1,299, likely equating to £1,429 / AU$2,249 in other regions.
The current iPhone 14 Pro Max costs $1,099 / £1,199 / AU$1,899, which itself represents a price hike outside of the US market over last year's model. We think it's possible that when Apple switches from 'Pro Max' to 'Ultra', or adds an Ultra above the Pro Max as the case may be, it will bump the price by $100 or $200 in the US with corresponding price hikes elsewhere.
Whatever the case, a price increase of some amount seems likely, with even Apple itself suggesting that customers could be willing to pay more for the newest iPhones.
Hopefully, that price increase will also come with more reasons to buy. The current iPhone 14 Pro Max gives you a bigger screen and battery than the standard 14 Pro, and that's it. That's a big bonus for $100, but if Apple is going to push the price even higher, it needs to offer more features and more hardware to justify the price.
Fortunately, one source claims that the starting capacity will be 256GB, which is double the starting size of current models, and would go some way to justifying the price.
iPhone 15 Ultra news and leaks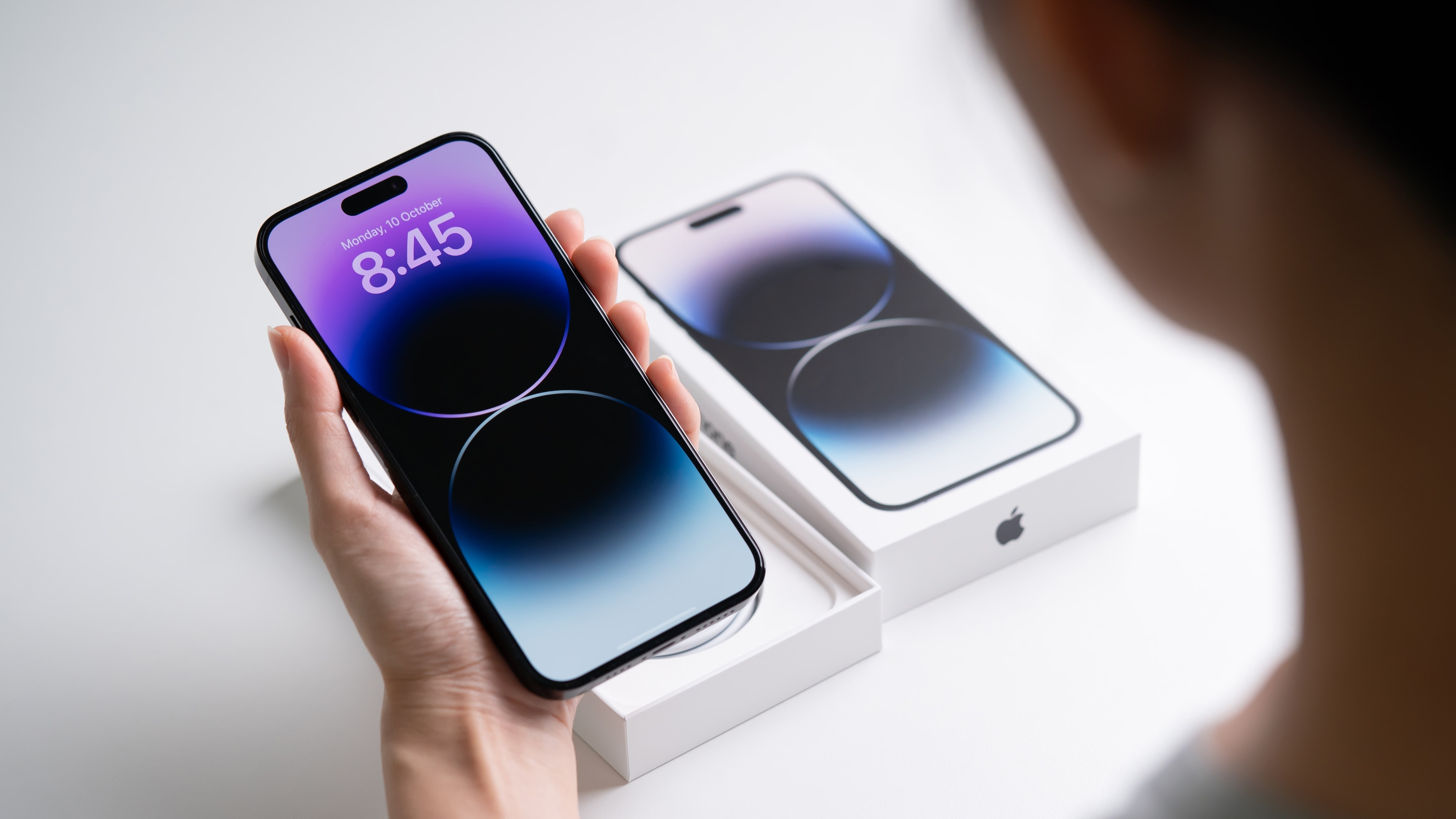 We've already heard quite a bit about the expected iPhone 15 lineup, with rumors reaching back to before the iPhone 14 series' launch. However, only recently has news of a higher-tier Apple iPhone 15 Ultra emerged. Bloomberg's Mark Gurman mentioned, right after launch of the 14 line, that an Ultra would be coming, and that was the first we'd heard of this new possible nomenclature.
Like I said yesterday: Ultra is coming. https://t.co/IrZUBHlLN2September 9, 2022
See more
After that, we heard further confirmation from other iPhone 15 leaks, and one leaker suggested that, in addition to a bigger screen and battery, the iPhone 15 Ultra could see a better camera setup than its iPhone 15 Pro sibling.
The information came across rather vague, with the leak saying that Apple was testing much-anticipated 8K video recording feature for its next iPhone, but the leaker was unsure if this feature would be coming to the iPhone 15 Pro or just the higher-end iPhone 15 Ultra. This set off speculation that the Ultra phone could see camera improvements over the Pro. 
On that front, we've since heard that the iPhone 15 Ultra will have more advanced image processing skills than the iPhone 15 Pro, as well as a much beefier camera setup (more on both rumors below). 
Unofficial renderings showing off the iPhone 15 Ultra/iPhone 15 Pro Max have also now shown up online, and there's not much change from the iPhone 14 Pro Max in terms of the phone's design: there's a USB-C port, and a slightly shallower camera bump, and the edges of the chassis look like they're going to be a little more curved.
Exclusive:iPhone 15 Pro Max(or iPhone 15 Ultra),Rendering based on CAD.Compared with 14ProMax,bezel is narrower,but thicker.Titanium alloy middle frame with frosted process, Type-C ,No physical button design. pic.twitter.com/d4fLOeqWSuFebruary 25, 2023
See more
We've also seen screen glass leaked on video for three of the iPhone 15 models, and the largest one shown is supposedly the Ultra. It has a Dynamic Island, as you'd expect, along with tiny bezels that are slightly curved.
Samsung's Galaxy S22 Ultra is a step ahead of its Galaxy S22 Plus and base model Galaxy S22, and one significant improvement is the addition of a periscope-style telephoto zoom lens. Leaks suggest Apple could also use a periscope zoom on the iPhone 15 Ultra, and size requirements for such a lens would make more sense on the larger phone compared to the smaller iPhone 15 Pro that's expected next fall, too.
Another camera upgrade for the iPhone 15 Ultra could come in the form of a new Sony sensor, one that apparently captures more light and is better at avoiding overexposing or underexposing shots than current smartphone cameras, even in tricky scenes where the foreground lighting is very different to the background.
In fact, this IMX903 sensor is rumored to measure 1/1.14 inches, meaning the iPhone 15 Ultra could ship with the biggest camera sensor ever used in an iPhone.
The specifications of IMX903 for iPhone 15PM are close to 1 "That's for sure.I'm looking forward to Apple joining the 1 "club.April 23, 2023
See more
Similarly, we've even heard that the iPhone 15 Ultra could be getting a telephoto camera with a variable zoom lens, of the sort rumored to feature on the Samsung Galaxy S24 Ultra. Variable optical zoom cameras are exceptionally rare among today's smartphones. The Sony Xperia 1 IV uses one, but it's only capable of zooming between 3.5x and 5.2x, so if both Samsung and Apple can add variable zoom lenses (with superior ranges) to their respective upcoming flagships, our ranking of the best camera phones is in for a serious shake-up.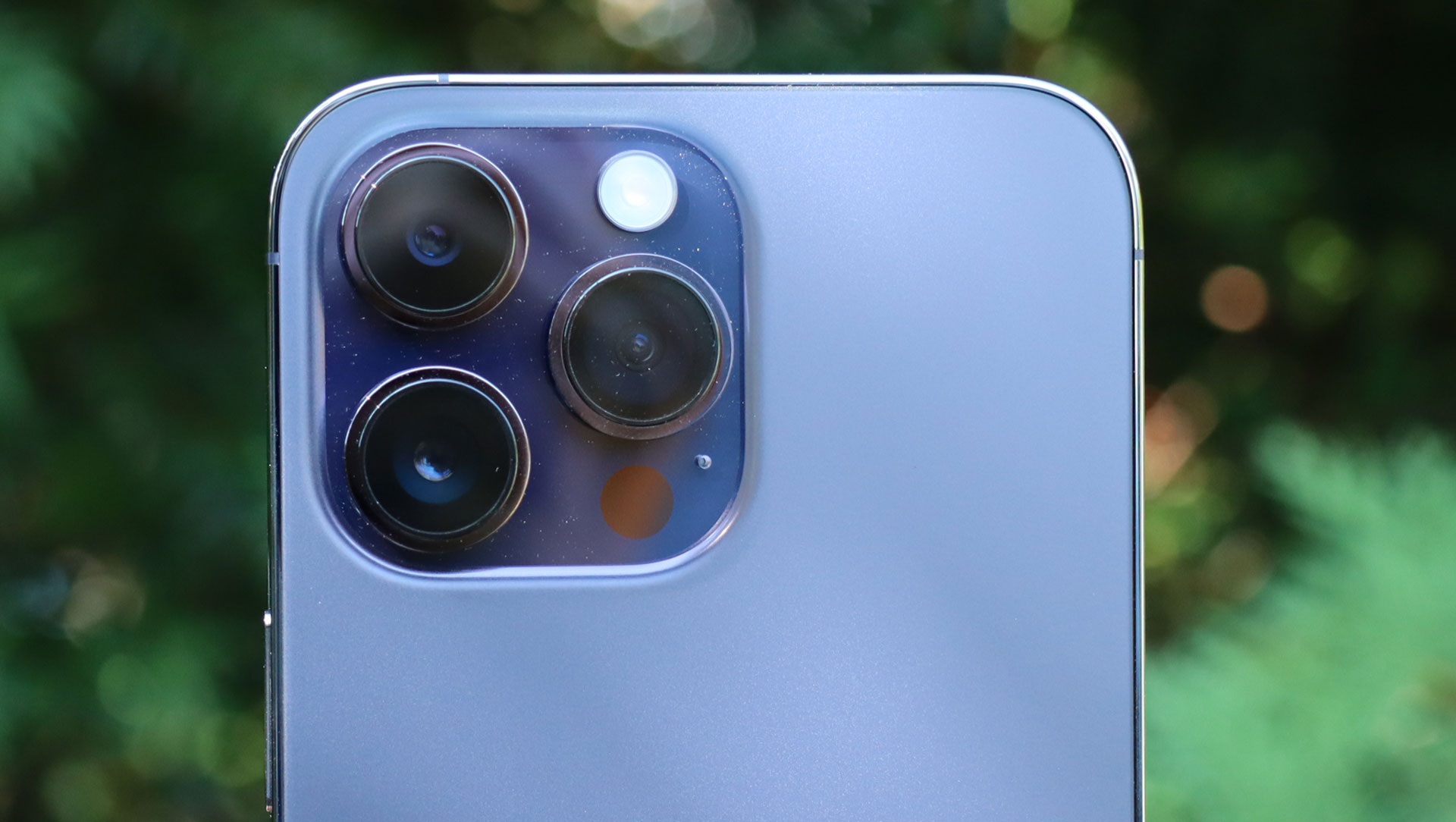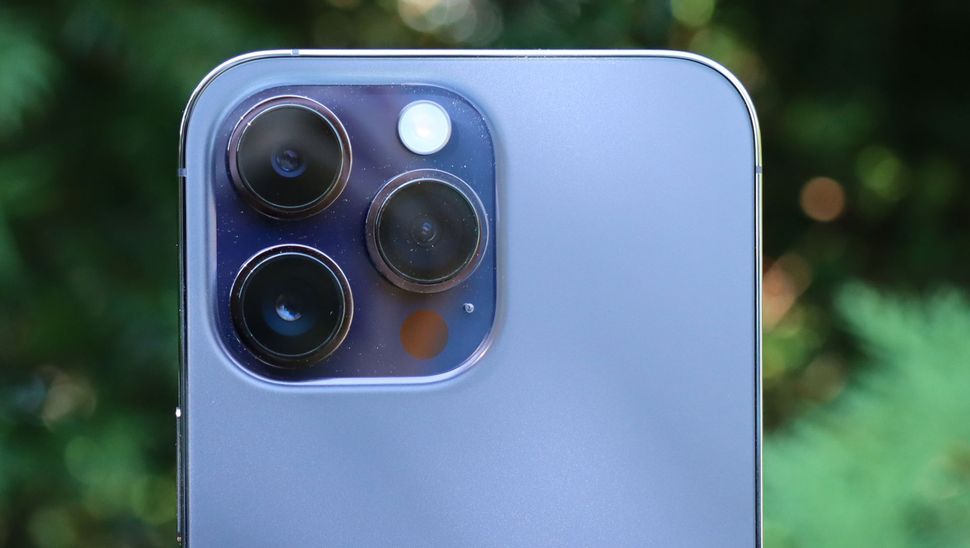 We've also heard that the iPhone 15 Ultra might have a dual-lens front-facing camera, with the same source saying it might only come in one shade – the same silver color as the Apple Watch Ultra.
Elsewhere, there's a reputable source claiming that the Pro models of the iPhone 15 line (presumably including the iPhone 15 Ultra) will get a USB-C port with support for data transfer speeds of up to either 20Gbps or 40Gbps, up from just 480Mbps on current iPhones. We've heard similar claims from multiple sources now. We're also expecting Wi-Fi 6E support on the iPhone 15 Ultra. 
Interestingly, we've also heard that the iPhone 15 Pro and iPhone 15 Ultra's Thunderbolt 3 version of USB-C will make both devices compatible with 4K monitors, meaning you'll be able to display certain types of content on a separate screen – as you can with the best iPads – without needing to invest in expensive adapter accessories.
For example, a new cinematography feature that will allow live 4K Thunderbolt outputs to monitors while recording.Essentially, you'll have the phone with all the camera controls, connected to a monitor displaying live 4K camera footage without any controls; in 16:9.It's NicheApril 27, 2023
See more
As leaker @analyst941 writes in the above tweet: "[the iPhone 15 Ultra will use] a new cinematography feature that will allow live 4K Thunderbolt outputs to monitors while recording. Essentially, you'll have the phone with all the camera controls, connected to a monitor displaying live 4K camera footage without any controls; in 16:9."
It's not yet clear whether Apple's upcoming premium iPhones will allow you to share all types of content across multiple screens using the charging port alone – game and movie content, for instance, might still require AirPlay or an Apple TV.
At the very least, though, filmmakers, photographers, and other creatives look set to have the option of visualizing their subjects on larger, control-free monitors with the iPhone 15 Ultra (and the iPhone 15 Pro). 
Of course, the phone is sure to be very powerful, too. Expect an A17 Bionic chipset in the iPhone 15 Ultra, which a source claims might be a lot more efficient than the A16 Bionic used by the iPhone 14 Pro line, which could in turn lead to better battery life.
Despite using the same processor as its Pro-level counterpart, the iPhone 15 Ultra is rumored to be even more powerful than the iPhone 15 Pro, with one source claiming that the former's software won't limit the phone as much as it will on the Pro model. The only real reason the software would limit it in the first place is to stop the phone overheating, so that also suggests the iPhone 15 Ultra might have a better cooling system.
Beyond that, we've also heard that the iPhone 15 Ultra might be clad in titanium, which is typically stronger and lighter than the stainless steel used by the iPhone 14 Pro Max. This claim comes from a tweet by leaker LeaksApplePro (opens in new tab), who isn't one of the biggest leakers, but has been right before.
Another source has now said the same, so this might well be true. This second source has added that the sides of the iPhone 15 Pro will be a different shape, too, with them curving in to the rear of the phone, rather than being a right angle.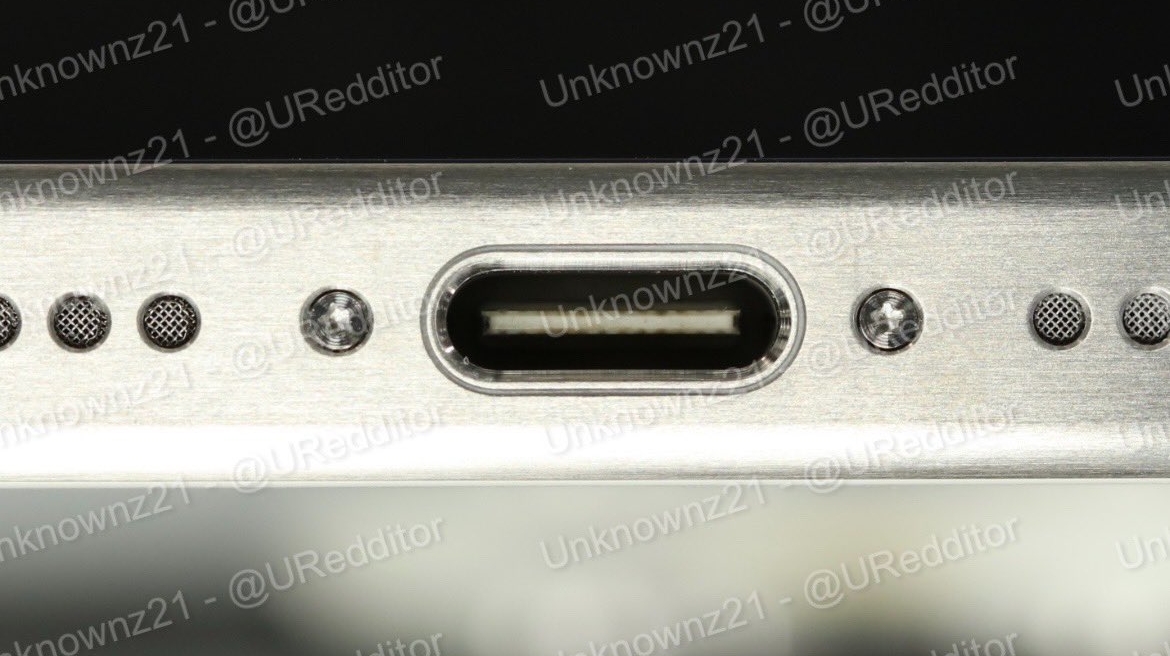 More evidence of that comes from the leaked iPhone 15 Pro image above, which reportedly shows an iPhone 15 Pro with brushed metal sides, which are likely titanium, and with curvier edges than current models. So, while that's a different phone, the same design changes may well come to the iPhone 15 Ultra, as well.
This image additionally shows a USB-C port, adding credence to the claims that we'll see such a port on the upcoming iPhones.
A further rumor has suggested that the iPhone 15 Pro and the iPhone 15 Ultra are going to have thinner bezels than their predecessors, and that all the models in the range are set to have curved edges.
Also on the design front, the iPhone 15 Ultra was widely rumored to get solid-state volume and power buttons. Leaks had suggested that these buttons would use vibrations to simulate the sensation of being touched despite not actually moving (think the iPhone 7's haptic Home button), but analysts Jeff Pu and Ming-Chi Kuo recently poured water on those claims. 
According to Pu, Apple needs more time to develop the haptic engines required to power these new buttons, with Kuo adding that their removal from the iPhone 15 Ultra (and iPhone 15 Pro) "will simplify the development and testing process."
Two iPhone 15 Pro models' removal of solid-state button design negatively affects Cirrus Logic and AAC / 兩款iPhone 15 Pro取消固態按鍵設計不利Cirrus Logic與瑞聲科技https://t.co/Ot81sCQzgkApril 12, 2023
See more
Given the technical intricacy of capacitive buttons, though, Apple's supposed decision to kick the can down the road is understandable. 
On top of the haptic engines cited by Pu, another leaker had previously claimed that a dedicated microprocessor would support the iPhone 15 Ultra's solid-state buttons, rendering them capable of detecting touches even when the device is switched off. The microprocessor in question was purported to replace the Super Low Energy Mode currently used in the iPhone 14 Pro, which allows apps like Find My and Apple Pay to function with next to no power. 
In other words: solid-state power buttons are complex beasts – but we'll hopefully see them introduced in 2024 with the iPhone 16 Pro and iPhone 16 Ultra, if not this year's iPhone 15 range. 
Interestingly, Twitter leaker @analyst94z believes that Apple is still sticking by its original plan to introduce solid-state (or capacitive) buttons on this year's premium iPhones. "I'll let you know if/when I hear changes about the capacitive buttons," they explained in a recent tweet (opens in new tab), "but as of right now, I don't understand how so many leakers agree they are delayed [until] 2024. [Apple is] on track, at least within core development, so… A major design change like this is, eh, unprecedented."
At this point, then, it's hard to know which leaker to trust when it comes to the inclusion of capacitive buttons on the iPhone 15 Pro, but we're inclined to side with Pu and Kuo, owing to their respective track records when it comes to iPhone rumors.
Indeed, the most recent iPhone 15 Ultra render leaks seemingly corroborate Pu and Kuo's claims, with CAD designs obtained by 9to5Mac (see above) showing an iPhone 15 Ultra model without solid-state volume and power buttons. Interestingly, the phone does look set to be getting an Apple Watch Ultra-style Action Button, along with a larger camera protrusion than the iPhone 15 Pro.