Avatar: The Way of Water is ready to make its proper streaming debut – but it won't be a Disney Plus exclusive.
The box office juggernaut, which is the third-highest-grossing movie of all time, is set to arrive on Disney Plus and Max on Wednesday, June 7. Disney and Warner Bros. Discovery (WBD) confirmed Avatar 2 would arrive on their respective platforms in separate press releases on May 15.
It's about time Avatar: The Way of Water made its way onto a big streaming service – or, in this case, two. James Cameron's latest money-spinning sci-fi flick launched in theaters in December 2022, so it's been a lengthy wait for its official streaming debut. 
We say official, too, because Avatar 2 has technically been available to stream at home since March 28. However, it's only been available to rent or buy on select services, such as Apple TV and the Amazon store, meaning Disney Plus subscribers have had to bide their time for The Way of Water to swim its way onto the service.
#AvatarTheWayOfWater is streaming on @disneyplus June 7 🌊 pic.twitter.com/RVlaJIK6ieMay 15, 2023
See more
Given Avatar 2's colossal performance at the box office, it isn't a huge surprise that its streaming debut has been delayed. Cameron's latest big-budget movie earned itself a not-too-shabby $2.32 billion globally; a figure that cemented its place as the biggest money-making film of 2022, and the highest-grossing movie of the so-called pandemic era.
We weren't shocked by Avatar 2's titanic performance, though, especially as we rated it as one of the best movies of 2022. In our Avatar: The Way of Water review, we called it a "phenomenal feat of filmmaking", and said Cameron "delivered on the promise of truly jaw-dropping visual effects, he also gives a beating heart to a story that, somehow, manages to make us care deeply for a family of blue aliens… we haven't encountered for a decade."
If you somehow missed Avatar 2 in theaters – or were simply waiting for it to be available on one of the best streaming services around – then, the wait is nearly over. And, thanks to a deal between WBD and Disney, viewers in some world regions will have a choice of where they can stream it.
Setting sail for two separate streamers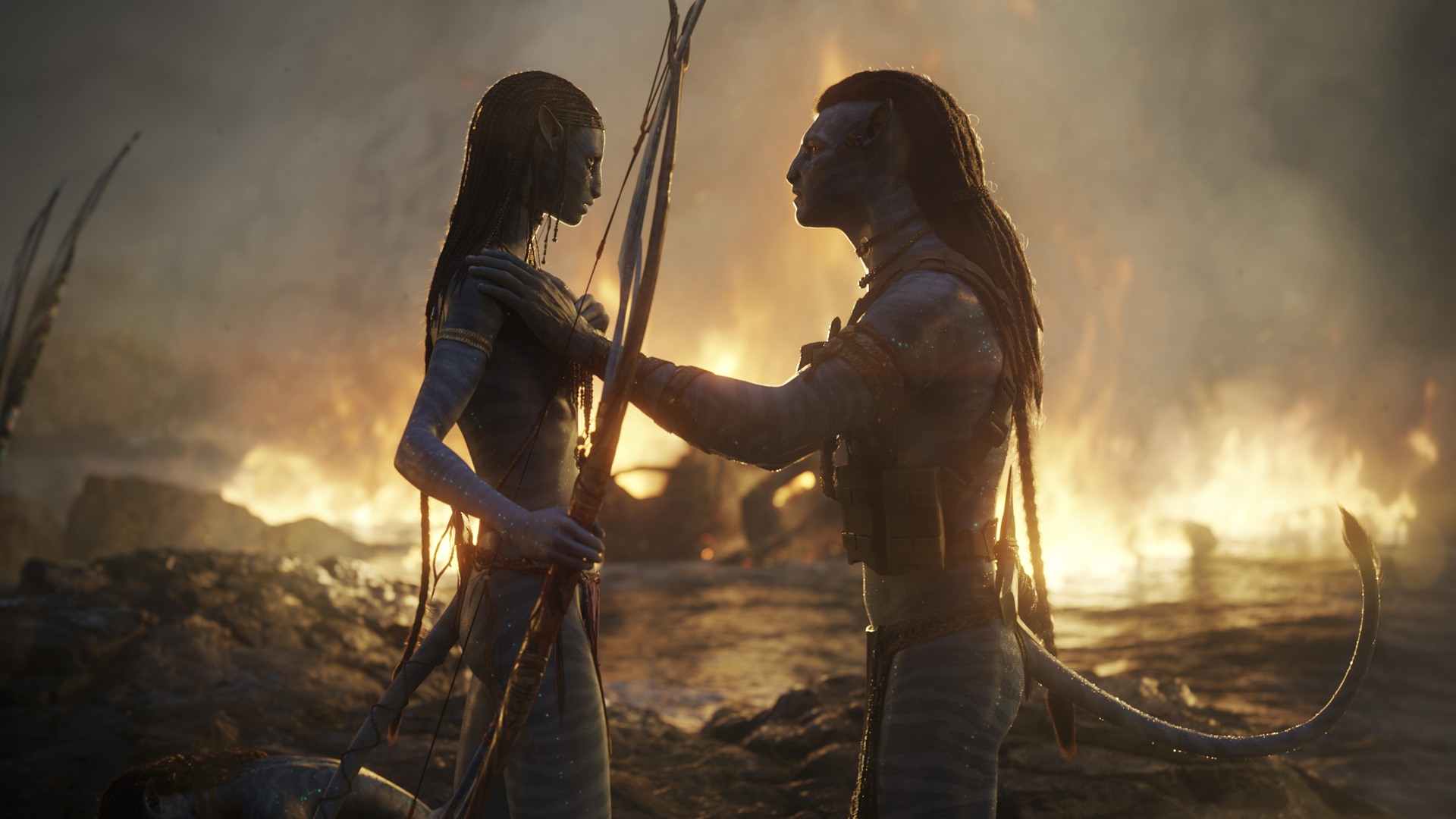 Avatar 2 might be a Disney-owned movie – the entertainment behemoth owns 20th Century Studios, which produced the film – but it won't be a Disney Plus exclusive. 
As I mentioned earlier, it's also coming to Max, WBD's new super streaming service. The platform, which launches on Tuesday, May 23, is essentially HBO Max's replacement, one that'll combine the content libraries of HBO Max and Discovery Plus (the latter will still be offered as a standalone service, however). You can find out more about Max's forthcoming launch in our article on 7 things HBO Max fans need to know about the new Max streaming service.
So, why is Avatar: The Way of Water going to be available on Max as well as Disney Plus? Isn't it in Disney's best interests to make it exclusive on its biggest streaming platform?
It all boils down to a deal – one predating Warner Bros. and Discovery's merger in March 2022 – that Disney and Warner Bros. signed in November 2021. Basically, the agreement allows select 20th Century Studios movies to be shared between Disney Plus and Hulu, which Disney owns, and HBO Max. That enabled some 20th Century-developed films, such as The Banshees of Inisherin and Amsterdam, to be viewable on HBO Max for a certain amount of time.
With Avatar 2 releasing simultaneously on Max and Disney Plus, the agreement between Disney Media and WBD seems set to continue for the foreseeable future. So, if you're not signed up to Disney Plus but you own an HBO Max subscription – one which will carry over onto Max very soon – you'll still be able to watch one of the best movies of 2022 from the comfort of your own home. Just make sure you're stacked up on snacks and plan your toilet breaks, because The Way of Water's three hour-plus runtime demands it.
For more Avatar 2-based coverage, read our exclusive on the truth behind that viral Avatar: The Way of Water hand shot. Additionally, find out how Avatar 2 animators tricked James Cameron into believing some shots were practical, or learn where we ranked The Way of Water in our best James Cameron movies guide.